Surfing lessons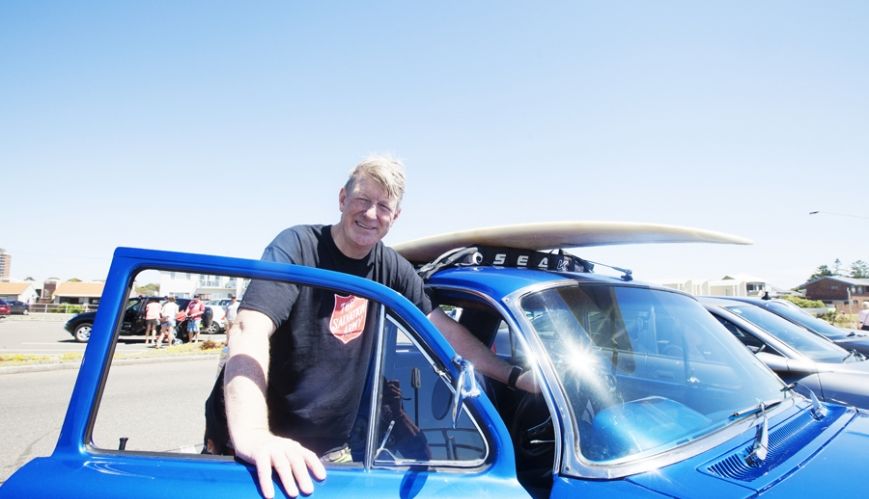 Surfing lessons
10 February 2017
He didn't realise it at the time, but hanging five toes upon the nose of his Malibu surfboard as a boy was, in a way, preparing new National Chief Secretary Colonel Mark Campbell for Salvation Army leadership. Mark was 11 when he got his first board, handed down from an older brother. More than 40 years later, he still has three boards stacked in his surfing shed at home in Sydney. Two are shorter boards from his teenage years and the third a new longer board – for better balance! A self-confessed surfing tragic, Mark also has a 1964 EH Holden sedan in his garage to get him and his boards to and from the beach.
Raised within 1km of Corrimal Beach, in the northern suburbs of Wollongong on the NSW South Coast, Mark was on the beach and in the surf almost every suitable day in his early years. "What I learned was keep to the basics, hold on, go with the flow, pick your waves and your wins," he says. "I knew that I would be in deep water, at times, but I knew that there would be people around me. That's what I have learned from surfing that I take into life." They are lessons realised and understood now, but they were not obvious to a boy at the time.
Sitting among the waves and catching the occasional one was probably the most comfortable place in the young Mark Campbell's life. On land and among people was not so easy for an "awkward" teenager. His shyness could be overwhelming. He often felt he had little, if anything, to offer. He links that to a "suppressive" father. "Whatever I did was not good enough (for his father). He always saw a flaw in what I did. If I made something at school, he would say that I should have done better. I had a car accident in my teens. I hit a pedestrian. When I got home, I was really nervy. All he was interested in was whether I had put a dent in the car.
He didn't care how I felt. That's how life was at home." Mark took refuge in himself. He felt incapable of doing anything right. He found it difficult to communicate publicly. "I felt I was unworthy. I didn't have any confidence. I thought people would see the flaws in me all the time."
Battling Shyness
Salvation Army friends of his mother encouraged Mark and his siblings to attend an Army Sunday school. Mark learned a musical instrument and became involved in the Wollongong Corps junior and then senior band. He remained incredibly shy. Talking with others was uncomfortable. But a change was coming.
In 1979, Majors Errol and Dorothy Woodbury were appointed Corps Officers at Wollongong. They brought with them three daughters and a son. Mark was attracted to one of the daughters, Julie. He was now in his late teens. The attraction was returned. But Mark was too shy to approach Julie, so she and her sisters, Wendy and Janelle, engineered a plan to bring the couple together. The relationship blossomed and all was going well – until Julie revealed that she had been called to become a Salvation Army officer. There was no way, Mark thought, that he could join Julie at officer training college. How, he thought, could somebody like him – somebody who had been told as a boy that he wasn't good at anything – be worthy of God's calling on his life.
Julie, meanwhile, was convinced of her calling. Over the next few years as she prepared for her training, Julie and Mark struggled with their relationship. It was a strong relationship, but Julie was not prepared to turn back on an agreement with God to accept his plan for her life. Eventually, she ended their romantic arrangement. "When we broke up for the third and final time, it was to be fair to both of us," Julie says. "I told the Lord that I was going to the training college without Mark. We were going to take different roads. I believed that would be the end of that."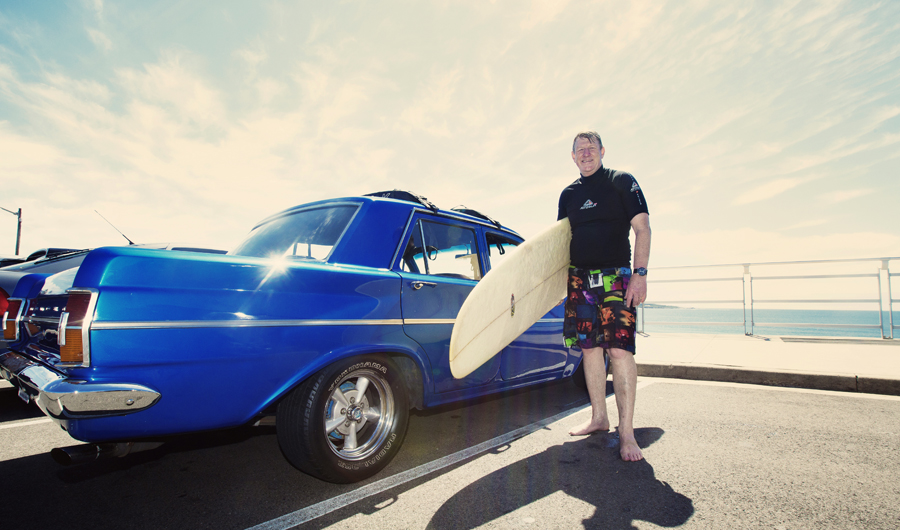 God's Call
Mark was devastated. But, he thought, there was no way he could save the relationship without agreeing to something he believed he could not do. He went surfing, instead! While on a Gold Coast holiday, he read a book with a chapter entitled "Men in the ministry". It changed some of his thinking about himself.
"When I was going out with Julie, I jokingly said that I would be an officer if I lost my job. Three months later, the company I worked for closed down. So, now, I had lost my job, lost Julie and I didn't have a decent home life. I thought that maybe this was God taking away my security and saying something to me about being a man in ministry. I made a decision there and then. I rang Julie and said I needed to talk to her about the future."
Julie was surprised by what Mark had to say. He was convincing. One month later, they were engaged. Three months later, they were married. Nine months later, they were at officer training college – together. It was, says Mark, a miracle. He struggled through college and in his first officer appointments. But, always, he remembered his surfing lessons: "... keep to the basics, hold on, when in deep water there will be people around (to help)." And he discovered that in the difficult times, there really were people around to help.
His confidence grew from appointment to appointment. He became the Australia Eastern Territorial Communications and Public Relations Secretary – the public face and voice of the Army, meeting with prime ministers, premiers and business and community leaders, and making television and radio appearances. He became a leader of men and women in ministry. His opinions and advice were accepted and respected. They were no longer seen for their flaws, but for their value.
"You can't manufacture this kind of change just by increasing your skills base," Mark says. "God has transformed me beyond my wildest dreams. It is God's miracle. God can do anything. I think of God as a God of miracles. He worked a miracle in my life. We should never limit ourselves to what God can do."
Pragmatic Leader
Since his days as Australia Eastern Communications and Public Relations Secretary, Mark has been a Divisional Commander (South Queensland), Territorial Business Administration Secretary, Chief Secretary and then Chief Secretary-in-Charge (Australia Eastern Territory) and now National Chief Secretary. Before her appointment as National Secretary for Women's Ministries, Julie was Training Principal of The Salvation Army Australia Eastern Territory Officer Training School.
Colonels Mark and Julie Campbell are respected and loved in the Australia Eastern Territory. They are looking forward to getting to know people from the Southern Territory as the two territories work toward unification. "I am a down-to-earth and pragmatic leader who likes to get on with the mission at hand," Mark says. "I am not afraid of the hard questions or conversations, as long as it helps to advance the Kingdom of God. I think I am seen as reliable and genuine; a can-do type of person."
A few months ago, the Sydney training college held an all-day gala event in its grounds. Parking was limited, so the college arranged for people to park at a nearby shopping centre. A college mini-bus was used to ferry people from the shopping centre to the college. A Facebook follower commented: "The bus driver picks up a small group of us and, as conversation, I say to the driver, 'It must be nice to get a cruisey job driving folks around ... you must be connected'. The driver laughs and says that he works at THQ (Territorial Headquarters), and that he must know somebody (to get the cruisey job). My wife points out that (the driver) is Colonel Mark Campbell (Chief Secretary). Oops!"
And that is Mark Campbell – very comfortable and accommodating driving a mini-bus to help people or playing his part in driving The Salvation Army toward a national territory.