The small sacrifice that makes a big difference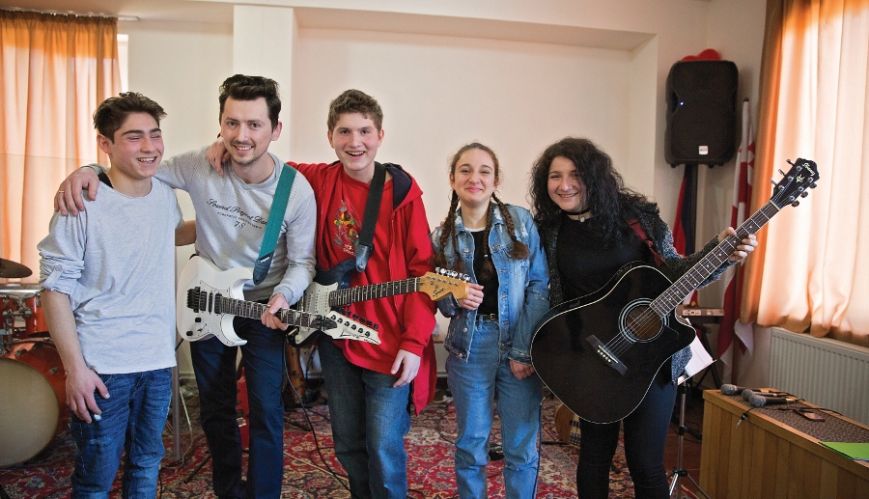 The small sacrifice that makes a big difference
6 April 2018
Thousands of Salvation Army mission centres around the world would probably not exist except for funding they receive as a result of the international Self Denial Appeal.
It's an astonishing claim, supported by figures compiled by The Salvation Army's International Projects team, based at International Headquarters in London.
While none of these individual corps are directly supported by Self Denial Appeal funds, there can be little doubt that the indirect assistance they receive through operational grants to their territory or through a mission support project, has a significant influence on their survival. All this serves to underline the importance of the annual appeal that encourages the sacrificial giving of Salvationists from around the world.
Samgori Corps, in Tbilisi, Republic of Georgia, is one such corps. It relies on money raised from Self Denial Appeals around the world, to keep its mission and ministry sustainable. And for 17-year-old Georgi, the significance of this can't be underestimated; in recent years, Samgori Corps has become his family, his home.
Georgi's first contact with e Salvation Army came when his mother, a single parent, was diagnosed with a serious illness. "We were barely getting by when she became very ill and was no longer able to work," says Georgi (pictured right). "We could not afford the expensive medical treatments and medicines on the small pension we received from the government. It was a struggle just to purchase food and clothing. 
"As my mother's illness worsened, I fell behind in school because I had to stay home as her caretaker. It was during this difficult time that we connected with our local Salvation Army corps and they invited me to their after-school program."
Sadly, Georgi's mother passed away. It was during this time of grief that he came to appreciate the people of The Salvation Army and their mission. "While I was mourning her loss, they showed great compassion and made sure I never felt alone," he says. "They became my new family and my saving grace.
"Now, my [Salvation Army] leaders are my role models, they've motivated me to continue my studies and, more importantly, they've helped me to know more about God. I serve alongside all my best friends from youth group. I also love playing the guitar in church. I feel so much joy when I use my talents to worship God.
"I am just one year away from graduating high school and I then plan to go to university. My dream is to become a music teacher and serve as worship leader at the corps. I know my mother would be proud of me. The Self Denial Appeal has helped keep our church open."
Georgi's is one of four stories being told through video as part of this year's Self Denial Appeal in Australia, which begins on Sunday 8 April. The six-week campaign, with the theme "We Rise as One", culminates with an Altar Service on Sunday 6 May.
"The transformative impact of money sacrificially given during the Self Denial Appeal on the work of The Salvation Army internationally should never be underestimated," says National Communications Secretary, Lieutenant-Colonel Neil Venables. "Stories like Georgi's are testament to that.
"Last year, the appeal raised $3.5 million across Australia. is year, we would ask that Salvationists and friends would be extra generous again in giving 'one week's salary on missionary service'."
For more information about the Self Denial Appeal, go to selfdenial.info