The true 'northern lights'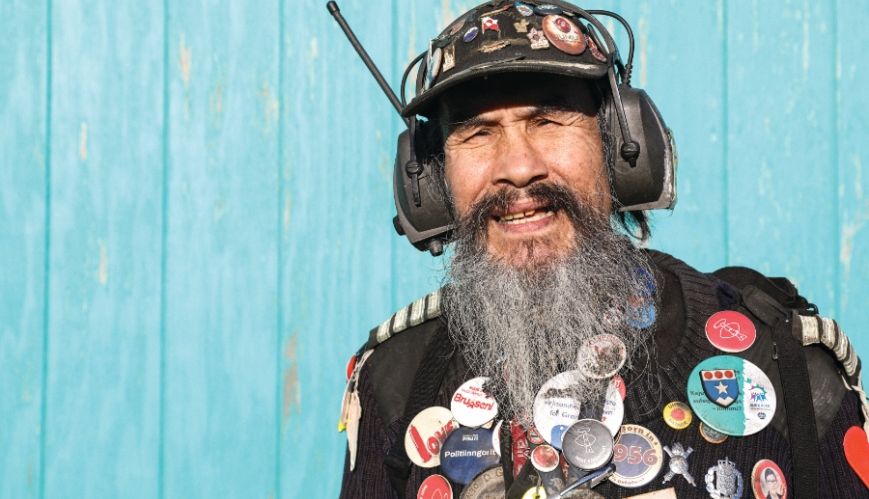 The true 'northern lights'
22 June 2018
Greenland appears to be something of a misnomer for the Arctic nation when landing on the diminutive airstrip just outside its capital, Nuuk, at the start of winter.
There is no grass to be seen (save for a couple of Astroturf sports pitches). There is just a solitary tree and, on closer inspection, even that's really more of a bereft-looking vine.
There are, however, lots of icebergs jostling for position along the inshore waters and a permafrost on the mountains rising dramatically from the fjords.
The average annual temperature here is below freezing, and there's a light dusting of snow on the ground so we're glad of our hats and gloves as we leave the warmth of the propeller-plane cabin.
Close to the Arctic Circle, Nuuk is the world's most northerly capital city and also one of the most unusual. Greenland is the planet's largest non-continental island yet also one of the most sparsely populated.
With just over 17,000 inhabitants, Nuuk is home to nearly one-third of the country's citizens. Much of the interior is enveloped by an incredibly thick and inhospitable ice sheet, so settlements are scattered sparsely along the coast.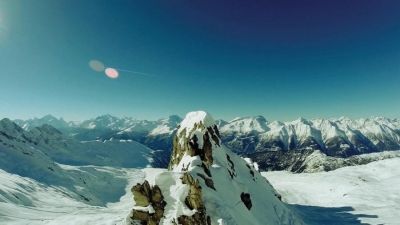 As is the case throughout Greenland, there are no roads between Nuuk and any other settlement. The only way in or out is by plane or on the occasional (and expensive) ferries that ply the nation's west coast. 
It's not a place for the claustrophobic, but curiously we note a Ford Mustang being driven – perhaps with false optimism – along the highway to nowhere.
An autonomous country within the Kingdom of Denmark, Greenland is culturally more aligned with Scandinavian Europe than Canada, despite its geographical proximity to the latter.
The island was first occupied by the forefathers of the Inuit, and then the Vikings, but what is now Nuuk was founded by Danish missionary Hans Egede in the early 18th century. The Inuit still represent more than four-fifths of the population, making it a world city with one of the highest indigenous populations. Spiritually, many Greenlanders revere tupilaqs – an Inuit shamanistic carving – and feel that the spirits they represent are talking to them.
Originally called Godthåb (Danish for "good hope") until 1979, when it became Nuuk ("cape" in the West Greenlandic Kalaallisut language), the small town became prosperous through the fishing industry. More recently, though, this traditional employment has declined and the economy has had to develop to embrace international trade, business, shipping and other industries such as tourism, playing on the island's natural splendour and the dual draws of the midnight sun in summer and regular sightings of the spectacular aurora borealis – "northern lights" – in winter. 
increasing homeless population 
The Salvation Army established itself in Nuuk a little over five years ago, partly in response to a direct request from the Greenlandic government, which was becoming increasingly concerned about its homeless population. "It's quite simple, really," Major Kurt Pedersen (pictured praying with a man suffering homelessness) tells us starkly, "if we don't feed them, they starve."
In a rare interview, Asii Chemnitz Narup, the Mayor of Sermersooq (a local government area that includes Nuuk), is frank about the social and economic issues affecting Nuuk. "We have a lack of housing – the biggest challenge we have in Nuuk," she says. "We have people who are not educated ... who are affected by unemployment. Homelessness is a big problem," she admits. 
Her passion for Nuuk is clear, and there is genuine sadness for those who have fallen on difficult times. She continues: "The Salvation Army is new in Greenland, but I do welcome you so much ... I have visited several times, and feel that everyone is warmly welcomed, there's room for everyone – it's very, very important.
I know [the Army] has built a community between homeless citizens and those who are not. The willingness to work together is perfect. I see with my own eyes how much it means when you sing together and pray together. It strengthens people – it's touching to me to be there."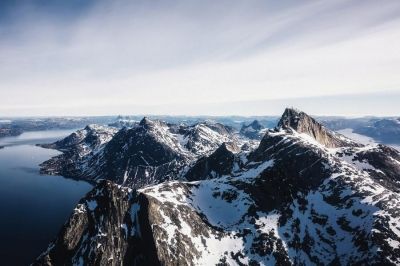 The corps (church) hall is positioned at one end of Nuuk's main street, opposite some low-grade housing blocks that are somewhat incongruous against the backdrop of the imposing Mount Sermitsiaq (pictured right), which towers above.
"Several of the blocks are due for demolition and are technically already empty," explains Major Pedersen, "but when it's so cold outside, you can understand why many homeless people remain there despite them not really being fit for habitation."
Later, as we get to grips with the city's layout, Major Pedersen shows us that the local authority does provide a hostel for homeless people, but that capacity is insufficient. There are just too many people in need.
"Homelessness is a problem that is less taboo than in [much of Europe]," he continues. "Most people here will know somebody who is homeless." As well as the hostel and the unofficial use of condemned buildings, he explains that "some live with friends or family – until they outstay their welcome; some live in tents; some live in shipping containers; some live underneath boats."
affordable housing crisis
Nooka is one such boat-dweller. He's no shirker – he works for two different taxi companies – but he's simply unable to save enough money to afford the rent for Nuuk's pricey housing stock. He presently lives underneath a boat on the outskirts of town.
It offers precious little protection from the elements, but it is – for him – home. But the land on which the boat is abandoned is about to be developed. Nooka is concerned that he is about to become, to use his own words, "homeless".
And he knows he won't be able to get enough capital together for a deposit on one of the new-build apartments. "I don't know where I'll end up," he says.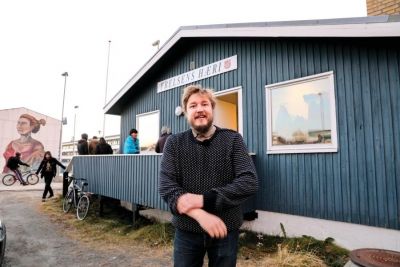 Assistant Professor Steven Arnfjord, from the University of Greenland, shares Nooka's concern. "Is there sufficient affordable housing? No, not at all," he tells us. "And it's been a problem for 30 years or so. It's too expensive. We need more flexible housing offers – short-term stays, shelters, transitional housing."
His research into homelessness across the Arctic region indicates that a policy shift is required. "Everything [here] is just 'homelessness' on a general level. What we see in other Arctic communities is a differentiation by government of what homelessness is – different homeless groups.
A differentiation of the services provided to each group would be a huge win when we're talking about social services. There is no one fix, no magic wand that we can wave ... but our research is trying to find solutions."
Steven may be a noted academic, but he's also hands-on in The Salvation Army's kitchen on the night we visit. The menu, which might seem unpalatable to some tastes, includes slow-cooked seal with a rice soup and traditional mustard accompaniment. There's also plenty of nutritious salads and fruit – expensive commodities in this isolated community.
Every Wednesday, Steven's organisation, Nolni – which partners with The Salvation Army, the Red Cross and other local non-governmental organisations – provides a hot meal for up to 120 homeless and vulnerable people. There is a buzz about the place as men and women of all ages gather to meet each other and enjoy the shared meal. "Community is super-important," he tells me.
The following morning, we join Major Pedersen as he collects food from businesses around town. "We have particularly good relations with this bakery," he smiles. "They commit to always providing us with as much bread as we need. Usually it's day-old, but if they run out they bake us fresh loaves specially."
Other Nuuk institutions like the Royal Greenland Shipping Company also regularly supply him with ingredients. "It can be a bit pot luck!" he adds with a twinkle, "so we have to be quite creative with the menu."
close-knit community
Collection run complete, Major Pedersen sets to work in the kitchen. The Salvation Army opens its Williams Café every weekday from midday. "We can seat about 35," he says, "but regularly see more than double that number."
As the doors open, it's encouraging to hear a lively buzz and friendly banter. It's evident that this is a close-knit group, with genuine concern for each other. Also joining us today are tuberculosis nurses from Queen Ingrid's Hospital, as part of another partnership The Salvation Army is keen to encourage. They're here to offer general advice on health and hygiene, conscious that the homeless population is particularly susceptible to easily preventable conditions. There are showers available at the hall and, in the worst cases, The Salvation Army can provide blankets and winter coats, but does not presently have any registered accommodation that can be offered.
Meanwhile, Jette Skov, from The Salvation Army's Territorial Headquarters in Denmark, is out and about with Major Kurt's wife and co-leader Major Helle Pedersen. They are exploring potential partnerships with some of the artisan craft communities that ply their trade to the well-heeled clientele of visiting cruise ships.
There are also opportunities to export to Denmark and other European markets. Skov explains that many Greenlanders are creative people. "[Together] we can use their craftsmanship and their know-how in that regard to help [the homeless people] regain self-esteem," she says. 
As much as anything, any initiative that develops will be as much about providing transferable life skills such as punctuality, teamworking and basic literacy and numeracy. Crafting skills are also in evidence at a midweek women's group (pcitured right) that Major Helle returns to lead.
Over a hot drink and some cake, the women share fellowship and ponder a short devotional time. "This is our church," says Helle, with palpable pride in the women who have assembled, some bringing their young children.
To more directly address the needs of families, The Salvation Army has recruited a volunteer youth and families worker who is starting to build even more relationships in the local community. Attending church is, of course, not mandatory to receive the support that The Salvation Army provides throughout the week – but the sense of community witnessed during midweek openings of Williams Café now extends to Sundays too.
The worship hall is at capacity, with people standing around the periphery. Eighty-five per cent of the attendees are homeless, with many of those benefitting from the Army's provision during the week choosing to "give back" on Sunday by serving through providing music or performing other roles. Several have committed their lives to following Jesus, with one also having become an adherent of The Salvation Army.
Singing in Greenlandic is something of a linguistic leap, but it's enormously encouraging for me to be sharing a moment of worship with people of otherwise such a different culture and context. So what of the future? As our visit concludes, Majors Kurt and Helle share their vision.
"There's still much to be done. Perhaps we need to explore the possibility of running an additional hostel – but it's all expensive and beyond our means at the moment," reflects Kurt.
"There is a special kind of warmth here," adds Helle, "people are very welcoming towards us and The Salvation Army – which speaks of the needs we seek to address here. We must do more." There's also the prospect of expanding The Salvation Army to other parts of Greenland, again at the request of the government.
"We're particularly looking at whether it is viable to plant a corps or centre in east Greenland," says Kurt. Conditions on the eastern coastline are, if anything, even more harsh than in Nuuk, and social problems – including alcohol abuse – abound. Whatever the future holds, the Pedersens are making a substantial difference right now in the lives of hundreds of vulnerable people.
They, with the faithful community members who are making efforts here to create a sharing, Acts chapter 2-inspired fellowship, are truly the "northern lights" in this Arctic outpost.
* This article appears courtesy of All The World.
David Giles is Digital Communications Manager at The Salvation Army's International Headquarters.
Watch Northern Lights, a film by David Giles and Gary Rose about The Salvation Army's work in Greenland. It was released earlier this year.