Video team sees impact of Self Denial Appeal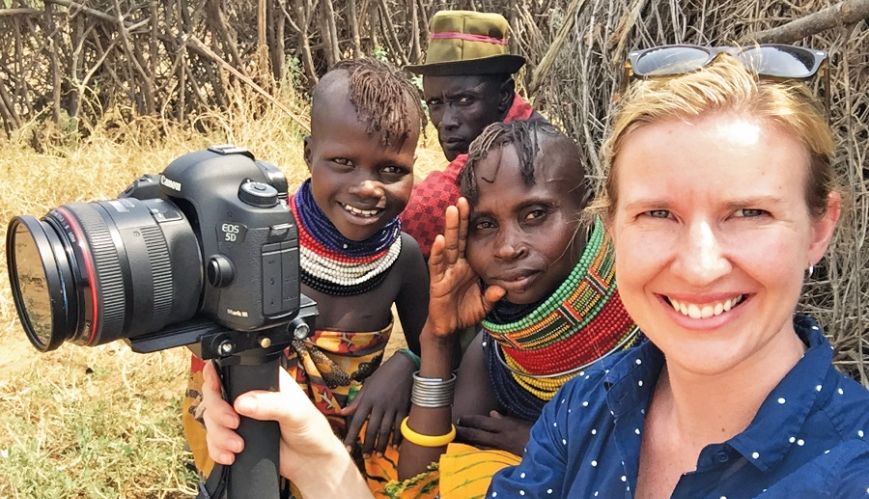 Video team sees impact of Self Denial Appeal
24 February 2017
There is no question as to whether the Self Denial Appeal is effective in what it does, says Michelle Watts, a video director/producer and Self Denial Appeal production manager for The Salvation Army.
"By travelling to some of the poorest areas in the world, we are blessed to be able to tell people's stories and show their faces. It's authentic, it's powerful and it brings about real change. Thousands of people have benefitted from this appeal and without these funds, so many of the people we have met would still be starving, homeless, uneducated, and sick."
"Love Changes Lives" is the 2017 theme for The Salvation Army's annual Self Denial Appeal.
The six-week video and devotional series, that launches online and in corps on 26 February, shows how funds raised through the appeal are used to support projects and the mission of the Army in developing communities around the world.
The videos, which are produced for the triterritories of Australia Eastern, Australia Southern, and New Zealand, Fiji and Tonga, this year show how Salvation Army programs are changing lives in the Philippines, Sri Lanka, Kenya and Mexico. The four stories will focus, respectively, on how education, shelter, opportunity and Jesus is changing lives.
The series opens with a video on how compassion changes lives, and concludes on Self Denial Sunday, 2 April, with a presentation on how giving changes lives.
The projects shown in the videos are examples of the international work of the Army in both community development projects, which are tax-deductible, and mission or welfare projects, which are not. Commissioner Brian Peddle, The Salvation Army's Chief of the Staff, presents part of the introductory video this year.
"Our mission in the world is to make a difference and bring transformation and change lives of individuals through faith and a better way of living," he says. "Salvationists around the world have a responsibility to be a part of this transforming reality." appealing to kids Animated resources produced specially for children are an exciting new development of the appeal this year.
Illustrator Rod Allen and his team, based at The Salvation Army in Sydney, have collaborated with other Army departments in Melbourne, New Zealand, to produce an animated Agents of T.R.U.T.H. series of videos complete with live footage shot in the countries of focus.
The aim is to teach children aged 3-10 about the Self Denial Appeal and how they can make a difference.
"For me, it's all about making the Self Denial Appeal fun and special for children and showing them how giving is important," says Rod.
"It's about making kids aware, at their level, of what is going on in the world, the importance of looking outside what they have, and providing a grounding in giving."
Rod wrote the scripts, prepared all the images, and arranged the storyboards. Footage taken on-site by Michelle and her video team was then incorporated into the final production.
"The live footage must be included so the videos aren't fantasy," Rod explains. "If it's all a cartoon, it's not real. Adding in live footage sends a powerful message."
Leaders notes for each week, money boxes, activity sheets, puzzles, certificates and other resources are also available online. "We hope that the message gets across that love – through Jesus, education, shelter and opportunity – changes lives," says Rod.
"We hope kids see that The Salvation Army is changing lives through Self Denial and they can be a part of it too." To download the resources or to order the DVDs for children, go to selfdenial.info