What does it mean to 'live our mission'?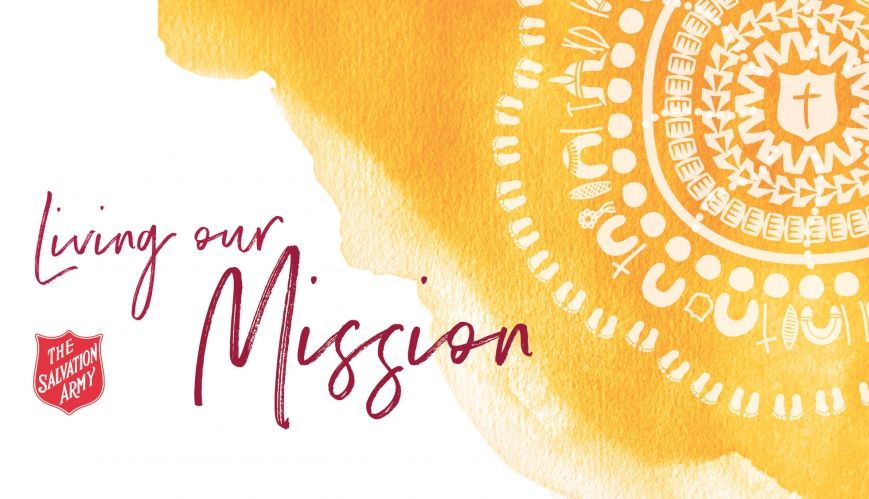 What does it mean to 'live our mission'?
16 June 2021
The Salvation Army's vision to 'transform Australia, one life at a time, with the love of Jesus' is achieved when Salvos live the Army's mission.
Three Salvation Army workers talk about how partnering up with other mission expressions has led to greater missional outcomes.
Petra Jenkins, State Manager, Family Violence NSW/ACT
Over the past year, the Family Violence stream in NSW/ACT has partnered with Salvation Army area officers and mission expression leaders to build faith pathways and leverage internal resources.
One example started with an email from the Norwest Area Leadership Team in Sydney. They had a vacated officers' quarters on the grounds of Dural Corps. Instead of placing the property on the private rental market, it is now being used as low-cost housing for participants in the Family Violence stream needing transitional housing and specialised case management.
Salvos Housing manages the tenancy and feeds back into the corps the revenue raised from rent. The Family Violence stream is delivering the program, enhanced by support from the Local Mission Delivery model.
Across Australia, Salvos are working to live out The Salvation Army vision statement with all mission expressions working together better to serve the community "with the love of Jesus". Here are two more examples:
John Williams, Team Leader, Soundpoint Youth and Community Centre, Goodna, Queensland
Six years ago, Gene was couch surfing and sleeping rough in Sydney. Drugs and alcohol had made their impact felt. He decided to head to Brisbane, where his brother took him in.
Gene tagged along to his brother's regular trip to Goodna Salvos for their community meal and chapel and found
a place where people were accepted for who they are. "I found it [chapel] to be soul-affirming, a place where I found community and friendship," Gene said.
Gene has joined the chapel band, playing the guitar. The band also plays regularly at Salvos Recovery Church in Brisbane. "I've grown a lot – inside. I wake up feeling good," he said. "The Salvos have been a major part of getting out of that loop. I've had a change of heart."
Gene's experience is the product of Salvos collaborating holistically to live out their mission – helping to care for people physically and spiritually. It's helped Gene grow closer to God: "He's kept me alive to get me to this time in life. I have understanding and direction."
Danielle Cooper, Alcohol and Other Drugs (AOD) Services, Tasmania
In Tasmania, we offer many programs that provide treatment and support for anyone suffering from a drug or alcohol addiction.
Through our collaboration with the Area Leadership Team in Hobart, we have developed positive relationships with local corps officers, providing us with an opportunity to co-locate staff and services within Salvation Army corps and centres across southern Tasmania.
We have seen a significant increase in engagement in our day program, with many clients also now receiving additional support through programs and services offered by the corps. This collaboration removes many barriers for people wanting to access drug and alcohol support in their local communities.
It has been a fantastic collaboration and an example of how social mission and corps can achieve great outcomes.