Tribute - Amy Orsborn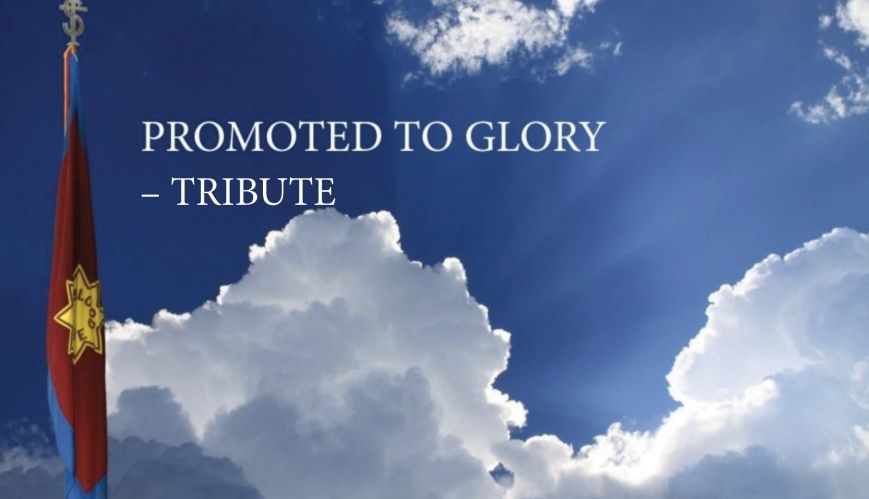 Tribute - Amy Orsborn
Commissioner Amy Ada Orsborn was promoted to glory on Thursday 1 September 2022, aged 90 years. Amy, who had cognitive function right to the end, peacefully entered her eternal reward, walking home with Jesus after faithfully serving as an officer for more than 71 years.
Amy Ada Webb was born on 17 October 1931 in Adelaide, and in 1950 entered Officer Training College in Melbourne from her home corps, North Adelaide, as a cadet in the Standard Bearers session. Following her commissioning in January 1951, she was appointed to Terang (Vic.) as a corps officer.
Between 1951 and 1955, Lieutenant Amy continued service as a corps officer at three Victorian corps: Bourke Street Melbourne, Williamstown and Reservoir. On 12 January 1956, she was appointed to the nursing staff at Bethesda Hospital in Melbourne, and on 7 January 1962 to Infant Welfare Training staff at Torrens House before becoming Midwifery Tutor – Diploma at Australia Southern Territory Territorial Headquarters in 1966.
On 7 December 1968, Amy married Brigadier Howard Orsborn, and together they continued to serve their Lord in various appointments worldwide.
Amy's first married appointment in 1970 was at the Officer Training College in Melbourne alongside Howard, who was serving as Training Principal and Candidates Secretary for the Australia Southern Territory.
Commissioners Amy and Howard Orsborn in 1981 when they were leaders of the Australia Eastern Territory.
Amy was then appointed as a divisional leader, taking on the role of Home League Secretary (South Australia Division) with Howard as Divisional Commander. Between November 1972 and May 1984, Amy served alongside Howard in his appointments as Chief Secretary New Zealand, Chief Secretary United Kingdom and Ireland Territory, Territorial Commander Sweden and Latvia Territory and Territorial Commander Australia Eastern Territory (1981–May 1984). Together Commissioners Howard and Amy Orsborn retired on 31 May 1984.
Amy continued to serve God in retirement by taking on a chaplaincy role on 1 January 1989. She was very involved in all corps activities, especially with young people as an encourager.
Amy was diagnosed with cancer two weeks after Howard's death, but her spirit and trust in God saw her recover. In October 2011, around her 80th birthday, Amy became ill, and the doctor advised it was time she went into care.
Helen Knowles (nee' Palmer) fulfilled Howard's request to care for her. Peninsula Palms was the chosen home where Amy occupied Room 10a for almost 11 years. This Christian facility had a wonderful atmosphere, and Amy participated in Bible studies, hymn singing around the piano, dressing up for special days and using her creative talents to make many items.
Our love and prayers, along with our heartfelt sympathy, surround Amy's family in Newfoundland, London, South Australia and New Zealand and her many friends around the world.
"Her master said to her, 'Well done, good and faithful servant.
You have been faithful ... Enter into the joy of your master"
(Matthew 25:23).