Tribute - Beverley Stinton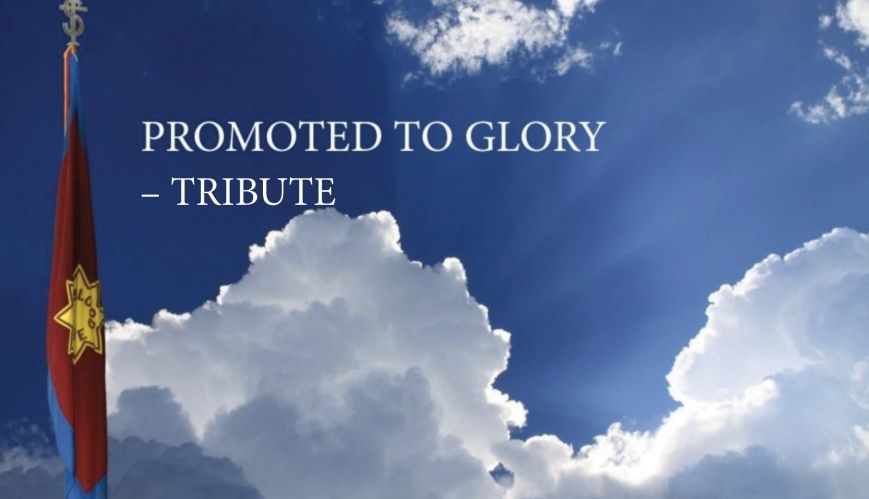 Tribute - Beverley Stinton
On Sunday morning 19 September 2021, Major Beverley Stinton was called to her Eternal Home after faithful serving her Lord for 67 years. She was aged 92.
Beverley Dawson was born on 12 July 1929. She entered The Salvation Army Training College in 1952 as a member of the Intercessors session. Beverley was commissioned in 1953 and appointed as Assistant Officer to the South Williamstown Corps then Assistant Officer to the Millicent Corps. In 1954, Beverley was appointed to the Hobart Maternity Hospital and then to the Hobart Boys home.
In December 1954, Beverley married Keith Stinton, a former Intercessor mate. They were blessed with two children – Bronwyn and Lloyd.
Over the years, Beverley and Keith were appointed to the Box Hill Boys home for five months, Maidstone Corps (Vic.) for three months, and then Ascot Vale Corps (Vic.) in 1956. Beverley and Keith then spent two years at Victor Harbour Corps (SA). In 1959, the family relocated to Tasmania to take up appointments, first at Scottsdale Corps in 1959 and then at Ulverstone Corps in 1960, before returning to Victoria and corps appointments at Sale in 1961-62, Norlane 1963-64 and Colac in 1965.
In 1966, the family relocated to South Australia to Goodwood Corps and then Elizabeth Corps 1968-69. In 1970, the family returned to Victoria for an appointment at the People's Palace, Melbourne, an appointment which they held for nearly 10 years, before being appointed and supporting her husband Keith in the Territorial Headquarters Finance Department in December 1979 and then Manager, 69 Bourke Street, in 1984. In November 1987, Beverley and Keith were appointed as Building Managers, State Headquarters in Victoria. Nine months later they took up appointments in the Public Relations Department in Victoria where they stayed until retirement on 1 February 1992 after 39 years of faithful service.
In retirement, Beverley enjoyed gardening, reading, and doing crosswords. Along with Keith, she continued to be active at Thornbury Corps until a move to country Victoria to be nearer their son. They spent time in Ballarat and Hamilton before finally arriving in Ararat where they would spend their final years.
Beverley was a carer for Keith during these years, but she always found time to stay in touch with others through phone calls and letters. In this way, she was able to continue in ministry even though she was unable to go out very much.
Our love and prayers along with our heartfelt sympathy covers and surrounds Bronwyn and Don, Lloyd and Jayne, the grandchildren and their families today.
Her master said to her, "Well done, good and faithful servant. You have been faithful ... enter into the joy of your master" (Matthew 25:23).