Tribute- Christine Dickson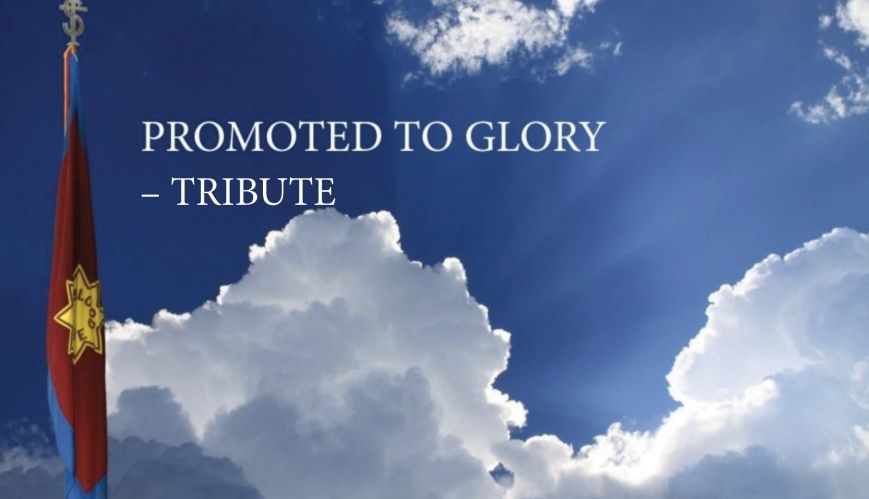 Tribute- Christine Dickson
Major Christine Dickson was promoted to glory on Sunday 17 April 2022, aged 60.
Christine Ann McNeill was born in Ipswich, Queensland, to Edward and Val McNeill on 14 October 1961. She completed schooling in Bundamba, including business studies at TAFE, which helped secure employment as a Conveyancing Clerk/Legal Secretary. Christine married Neil on 14 November 1981.
Both Christine and Neil were accepted for the Officer Training College in 1983 from the Nambour Corps into the Servants of God session. Lieutenants Christine and Neil were commissioned on 14 January 1985 and appointed to Glen Innes Corps (NSW), where Curtis and Elyse were born. In 1998, Christine and Neil were appointed to Centennial Lodge (Qld) for three years.
In 1991, Christine moved to Rockhampton, where Neil served as Divisional Public Relations Secretary. From 1994, Christine held several divisional roles, including Divisional Social Services Secretary and Divisional Community Services Secretary in Central and North Queensland; Divisional Human Resources Officer and Divisional Community Services Secretary in the Sydney East and Illawarra Division. Christine was then appointed as Human Resources Manager in the Territorial Aged Care Unit and Volunteer Program Development Officer, Personnel Administration.
In 2008, Majors Christine and Neil were appointed to Hurstville Corps as Corps Officers. It wasn't long before Christine and Neil returned to Queensland, where Christine was appointed as Divisional Community Support Services Secretary in the South Queensland Division.
In 2011, Christine was appointed as Generous Life Coach Queensland. The appointment titles changed several times, but Christine remained in the Generous Life team for 11 years.
Christine was an avid student and completed a Bachelor of Business (HR Management), a Diploma in Management, a Diploma in Volunteer Management, and a Master of Management in Community Management.
Christine was a passionate ally for the LGBTIQA+ communities, having marched in pride parades in Sydney and Brisbane. She enjoyed travelling and was a fan of science fiction and musicals.
Our love, sympathy, and prayers are with Neil, Curtis and David, Elyse and Andy, Christine's parents - Edward and Val McNeill, their extended family and friends. We grieve her earthly passing but celebrate her joyous reunion with her Lord and Saviour. Well done, good and faithful servant!
You whom I have taken from the ends of the earth,
And called from its farthest regions,
And said to you, 'You are My servant,
I have chosen you and have not cast you away:
Fear not, for I am with you;
Be not dismayed, for I am your God.
I will strengthen you, Yes, I will help you,
I will uphold you with My righteous right hand'
(Isaiah 41:9-10).