Tribute - Edward Dawkins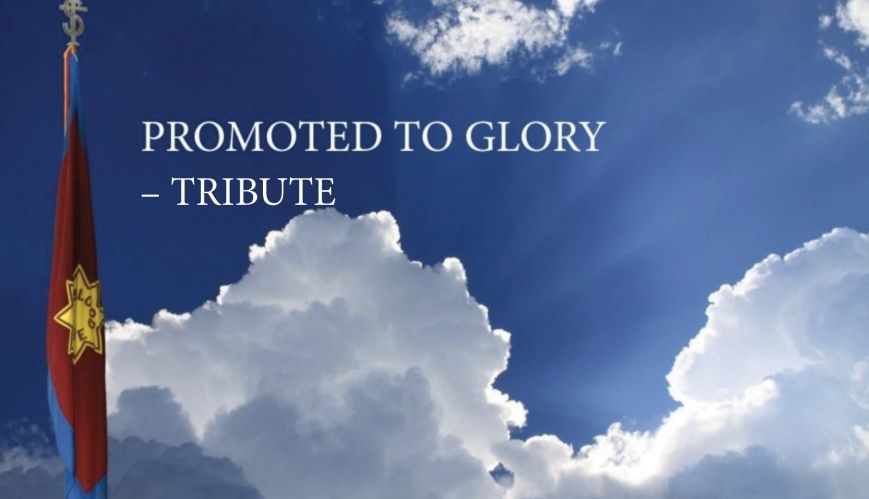 Tribute - Edward Dawkins
Lieutenant-Colonel Edward Dawkins was promoted to Glory on Sunday 12 June 2022. Ed, at 90 years, went to his heavenly home with his Lord after faithfully serving as an officer for more than 69 years.
Ed was born on 5 December 1931 in Windsor, Queensland, to Salvation Army officers Brigadier Evan and Blanch Dawkins. Ed was the eldest of six children.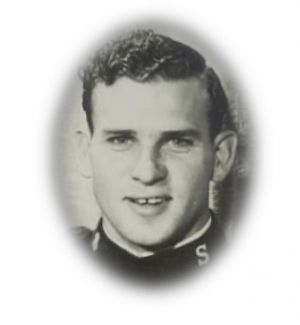 Ed entered Officer Training College on 17 March 1952 from his home corps of Wallsend as a cadet in the Intercessors session. Following his commissioning on 5 January 1953, Ed was appointed as the Assistant Officer to Broken Hill Corps. From Broken Hill, Ed served in ministry at various appointments: Assistant Officer at Windsor Corps (January 1954), Corps Officer Kendall Corps (May 1954) and then Corps Officer Shellharbour Corps (1955). In 1957, Ed was appointed to Endeavour Anchorage Farm.
In 1959, Ed married (Dorothy) Desley Harvey and they served in ministry together in many appointments over his officership. Their first appointment together was as the Corps Officers of the Narrabri Corps (NSW) where they were blessed with their two girls, Wendy and Narelle. This was followed by appointments at Mitchelton Corps (1961) and Parkes Corps (1964), where their son Christopher was born but sadly passed away at eight months of age from gastroenteritis. They then went to Bathurst Corps in 1966 where their youngest son, Stevan, was born.
In 1967, Ed was appointed to the THQ Public Relations Department, Sydney where he and a few younger officers were trained in fundraising for corps ministry followed by the Red Shield Appeals. In 1971, Ed became the Public Relations Director for Queensland Division. In 1975, Ed and Desley were appointed back into the social ministry area to the Bridge Program and Men's Hostel, Newcastle, and to Miracle Haven Rehabilitation Services, Morisset, in 1976, and in 1978 Director of Social Services THQ in Sydney.
In 1980, Ed was appointed as the Assistant Territorial Social Services Secretary and, in 1982, as State Social Services Secretary, Social Services Department. In 1986, Ed and Desley were appointed as Divisional Commanders to the North NSW Division, then appointed to Social Services Secretary THQ in 1988 and Social and Community Services Secretary THQ in 1990. In 1995, Ed was appointed as the Assistant Chief Secretary in the Australia Eastern Territory, then as Planned Giving Director in Toronto, Canada (1996) before retirement in 1997.
In retirement, Ed was appointed to the Queensland, Retired Officers Bond of Service and Fellowship.
Having trained as facilitators for Marriage Enrichment in 1975, Ed and Desley led groups and continued meeting in a group throughout their retirement. Ed also kept active at Bundamba Corps where he enjoyed the fellowship of the band and songsters, and with Desley enjoyed studying the Word with a weekly group, as well as renovating their rundown house at Redbank, Queensland, making it their own. Then in 1999, Ed and Desley moved to Redcliffe, Queensland where they spent nearly 20 years enjoying the community, walking, swimming, bike riding, exercise classes, and all the Salvation Army activities, as well as leading weekly Bible study groups. Ed also served as Corps Sergeant Major for a period.
Ed and Desley moved to Marmong Waters, Booragul, NSW in 2018 to be closer to family, which was a very big move for them but such a blessing in Ed's final chapter.
Our love and prayers along with our heartfelt sympathy covers and surrounds Desley, Wendy and Keith, Narelle, Stevan and Vickie, and their families.
"Her master said to her, 'Well done, good and faithful servant.
You have been faithful ... Enter into the joy of your master"
(Matthew 25:23)