Tribute - Frits Janssen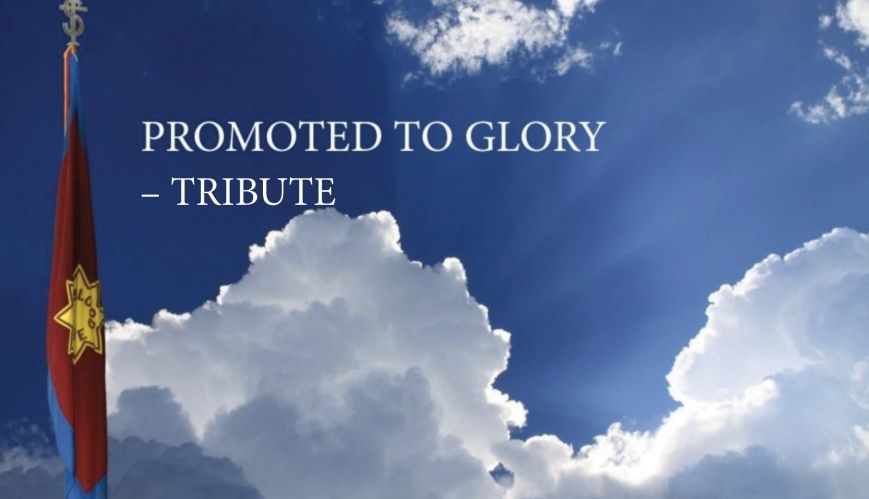 Tribute - Frits Janssen
Major Frits Janssen was promoted to glory on Sunday 30 January 2022, aged 69. Frits was finally called home after faithfully serving as an officer for 42 years.
Godfredus Hubertus Gerardus Janssen (Frits) was born on 28 August 1952 near Eindhoven in the Netherlands. Along with his family, Frits immigrated to Australia in 1964, where he later met his wife and life partner, Jean Farmer.
Frits married Jean on 22 November 1975 in Salisbury (South Australia), and they were blessed with two children – David in 1978 and Philip in 1981. Frits and Jean entered Officer Training College on 14 March 1978 in the Joyful Evangelist session and, following their commissioning on 14 January 1980, were appointed to the Albanvale Corps (Vic.).
Frits and Jean had appointments at 14 social services and corps. After a brief stint in their first appointment to Albanvale Corps, they were moved to Western Australia to take up an appointment at Narrogin/Pingelly at the end of 1980. This was followed by an appointment at Seaforth A.R.C (1982) and a subsequent appointment at the Harry Hunter Rehabilitation Centre.
From there, Frits held several leadership positions in the Army's alcohol and drug rehabilitation programs, which was a significant area of passion: Manager, Bridge House (1987) then moving to South Australia as Manager of the William Booth Hostel and Sobering Up Unit (1989) and then as Assistant to the Superintendent for Programming in the Bridge Program Adelaide (1990).
Frits held subsequent appointments in South Australia as the Community Support Program Coordinator; Family Services (1991), and the Superintendent of the Fullarton Conference Centre (1992) before moving into several management roles in Salvation Army Aged Care: Manager Jean McBean Court and Linsell Lodge Senior Citizens Residence (1993); followed by Manager Sunset Lodge Senior Citizens Residence (1998).
Frits served as the Director of Family Support Services in Elizabeth (SA) in 2000 before he and Jean moved to Whyalla as corps officers with Family Support Services in that same regional centre (2001). From 2003, Frits dealt with significant health issues leading up to his retirement in 2005; however, he served briefly as a Family Stores auditor in South Australia from 2004.
Those who knew him would be aware of the ongoing health issues that impacted Frits throughout his ministry and the tremendous support (and leadership) provided by Jean during these years of service, bouncing back many times to resume a deep calling to those who were poor, disadvantaged and in need of care.
In retirement, Frits and Jean pursued many personal activities of interest, often supporting their local corps. After the promotion to glory of Jean, Frits continued these activities, including writing a novel, developing his passion for art, photography, growing orchids, and training his dog.
Our love and prayers, along with our heartfelt sympathy, surround David and Rebecca, and Phillip and their families, including their grandchildren Thomas and Evelyn.
"His master said to him, 'Well done, good and faithful servant.
You have been faithful ... Enter into the joy of your master"
(Matthew 25:23).