Tribute - Graeme McClimont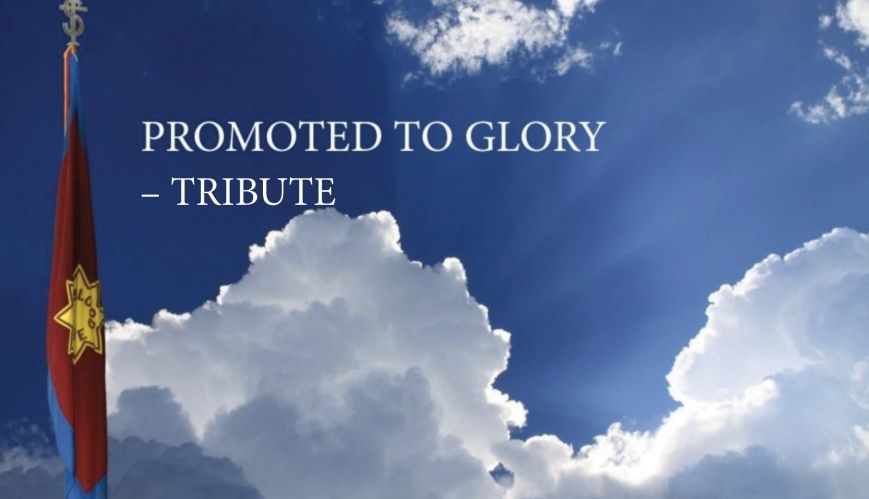 Tribute - Graeme McClimont
Major Graeme McClimont was promoted to glory unexpectedly on Monday 5 September 2022, aged 74 years. Graeme entered his eternal reward after faithfully serving as an officer for more than 47 years.
Graeme Hudson McClimont was born on 29 January 1948 in Melbourne. Graeme married Helen Clee on 11 October 1969, and they were blessed with two children – Julie and Scott.
As cadets in the Overcomers session, Graeme and Helen entered Officer Training College in Melbourne from their home corps of Brighton on 11 March 1975. Following their commissioning on 13 January 1977, they started their service as officers at The Gill Memorial Home and Counselling Centre, while Graeme continued his university studies in Behavioural Science and Social Work.
Graeme's acute sense of social justice determined many of his appointments, and those reflected his great passion for those people who were on the margins of society. It was during his first appointment that he became aware of the many young people becoming homeless, and this led to an innovative new ministry with the establishment of Tranmere Street Homeless Youth Refuge located in Fitzroy in January 1978.
Graeme was next appointed the dual Director of the Western Region Youth/Child Care Service/Victoria and Liaison Officer: Youth Residence Programme, Victoria (January 1982).
Graeme and Helen then served as corps officers at Balga Corps (WA) from January 1989, before Graeme was appointed as the Education Programme Officer at the Officer Training College in Melbourne in January 1992. He then served as the Melbourne Central Division's Programme Secretary from January 1995 and Social Programme Secretary Melbourne from September 1995.
Graeme and Helen then transferred to the United Kingdom and Ireland Territory in 1999, where Graeme took on the role of Deputy Director: Research and Development Unit.
They returned to Australia in January 2003 as North Victoria Divisional leaders, Graeme as Divisional Commander, followed by an appointment in January 2004 as Divisional Commander of the Melbourne Central Division.
Another overseas appointment came in June 2005 when Graeme served as Secretary for Programme in the Papua New Guinea and Solomon Islands Territory.
In October 2007, the McClimonts returned to Australia, Graeme as Connections Mission Development Coordinator Executive Officer for the Australia Southern Territory, after which five years were served as Tasmania Divisional Commander, with Graeme finally taking on Special Projects for the Melbourne Central Division in January 2013.
Graeme was a mentor to many people who appreciated his quiet wisdom, care, compassion and great love for God.
Majors Graeme and Helen McClimont retired on 1 February 2013 after 36 years of active service.
Colonel Winsome Merrett said at the time: "Graeme leaves an amazing legacy within The Salvation Army regarding social work practice and the drive within this territory to reach those most impacted by social injustice and disadvantage with the love of God and the hope he provides." 
In retirement, Graeme and Helen were involved in the Sunbury Bowls club (both as board members and players) and chaplaincy at the Melbourne Airport. Graeme enjoyed his retirement by travelling the world, travelling around Australia in his caravan, painting, walking, reading, visiting galleries and witnessing Melbourne win the 2021 Australian Football League grand final after being a loyal supporter of the club for 70 years!
Graeme loved spendingtime with his children and grandchildren, leaving a legacy of love and beautiful memories for his family.
Our love and prayers, along with our heartfelt sympathy, surround Helen, Julie and Scott and their families.
"From his fullness, we have all received, grace upon grace" (John 1:16).