Tribute - Joan Hill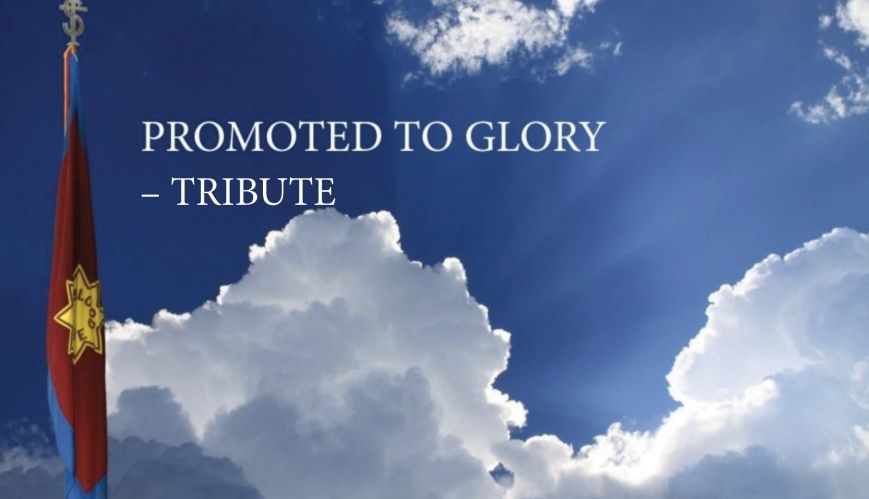 Tribute - Joan Hill
Lieutenant-Colonel Joan Hill was promoted to glory on 10 June 2022, aged 93. Joan walked home with her Lord after faithfully serving as an officer for nearly 70 years.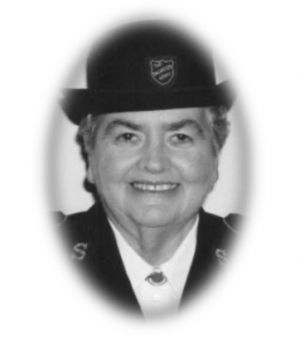 Joan was born on 12 February 1929 in Albury, NSW. She married Rowland Alfred Hill at North Fitzroy Corps on 3 February 1951. She entered Officer Training College on 1 March 1952, becoming a cadet in the Intercessors session. Following her commissioning on 10 September 1952, Joan was appointed to Burnley Corps (Vic.), joining her husband Rowland, who had been commissioned and served previously. They were blessed with two sons – Railton (1955) and Stephen (1959).
Joan and Rowland were appointed to Whyalla Corps, SA (1954), Renmark Corps, SA (1957) and the Editorial Department, Melbourne (later in 1957). Rowland, with Joan, was appointed as Editorial Representative, Sydney THQ (1959), and then back to THQ Editorial Department, Melbourne (1962). Joan and Rowland were appointed to Moonee Ponds Corps, Vic. (1965), then Perth Fortress Corps, WA (1968).
Joan and Rowland returned to THQ Melbourne (1971), initially to the Editorial Department, then to the Territorial Education Department (1980), where Joan was Candidates and Post-Commissioning Tutor. They returned to the Editorial Department (1983), Rowland as Editor-in-Chief and Joan as a Literary Officer, producing the 'Green and Gold' book series for the THQ Literary Board until retirement (1 June 1991).
Joan and Rowland each gained a Diploma of Theology from the Australian College of Theology (1983). Through the years, Joan made distinctive contributions in all appointments, particularly women's ministries, and her extensive secretarial skills remained in demand. She was Secretary of The Salvation Army Public Questions Board for five years. In addition, Joan was The Salvation Army's representative on World Day of Prayer (WDP) state committees for 23 years. She was honoured with WDP Life Membership in 1991).
In retirement, Joan and Rowland enjoyed family life with six grandchildren. They soldiered at Ringwood and then Ferntree Gully Corps, both in Victoria. Rowland was promoted to glory on 20 January 2006. Theirs was a great partnership in ministry and life.
Our love and prayers, along with our heartfelt sympathy, cover and surround Railton and Anne, Stephen and Fiona, and their families.
"Her master said to her, 'Well done, good and faithful servant.
You have been faithful ... Enter into the joy of your master"
(Matthew 25:23)