Tribute - Major Helen Steer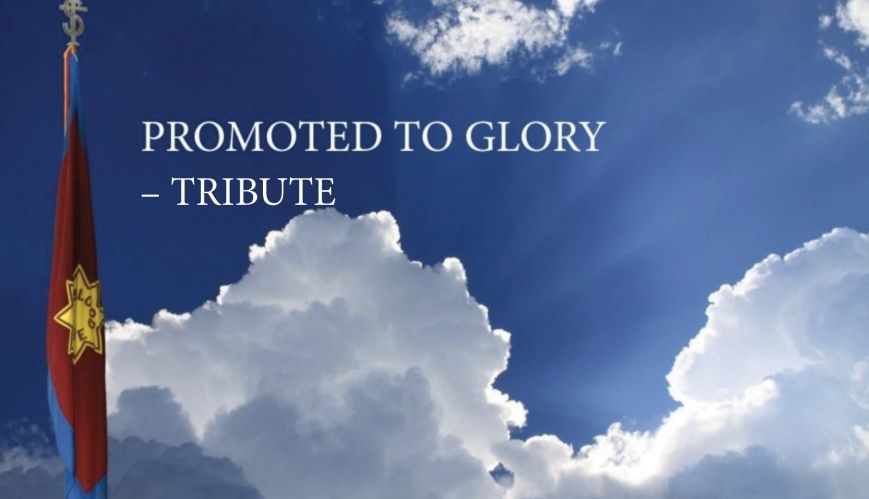 Tribute - Major Helen Steer
Major Helen Steer was promoted to glory on Saturday 26 February 2022, aged 74, from her home in Sunbury (Vic.). Helen walked home with her Jesus after faithfully serving in officership for 49 years.
Helen McFeeters was born on 3 September 1947 in Beechworth (Vic.) and raised on a dairy farm. Throughout her life, she never lost her love of the land and its people. Of her 26 appointments, 18 were in regional areas, including Portland/Heywood (Vic, 1974), Hamilton/Casterton (Vic, 1975; 2008), Colac (Vic, 1977), Darwin (NT, 1988-1990; 2001-2003), Wangaratta (Vic, 1991-1994), Corio (Vic, 1995-96), Townsville (Qld, 1997-2000), Alice Springs (NT, 2004-05) and Warrnambool (Vic, 2006- 2007). She never stopped watching Landline, praying for farmers or visiting the bush with the caravan and walking shoes.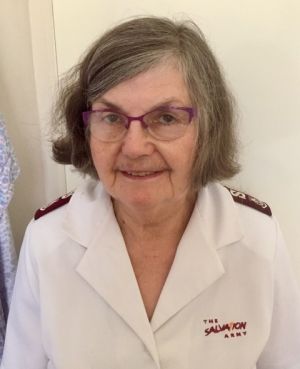 Helen knew how to love deeply. She married Barry Steer in January 1974, and they had two well-loved children – Andrew (1975) and Catherine (1977). Her life was characterised by deep and practical compassion. This compassion inspired her to train as a nurse and midwife at Bethesda Hospital before entering college in 1971 as a cadet of the Light Bringer session. It was evident in her first appointments in 1973 to The Bridge (Vic.) and McBride Nursing Home (SA) and was still her hallmark in her final appointment as chaplain to retired officers (Vic, 2010-2013). Nothing changed in retirement, with names of people needing phone calls, emails, and visits featuring heavily in her to-do lists.
Underneath her quiet exterior was the spirit of a bold adventurer. In 1978, Helen took two preschool children into overseas service as a clinical nurse manager in remote Shantinagar, Pakistan. In her 50s, she bivouacked with troops as a Red Shield Defence Services representative (1997-2003). In retirement, she travelled, and she painted walls of country churches with mobile mission maintenance.
She was a capable administrator who thrived as manager of Darwin's Red Shield Bookstore (2001-02) and managed Alice Springs men's hostel (2004-05). In joint appointments with her husband Barry, Helen always managed the administrative aspects of their work.
Her driving force was her love for Jesus. She spoke of him in her platform ministry, but it was often in the one-on-one conversations with the ready scripture or song lyric that she had her deepest impact. In her later years, Facebook became her new platform with a song, scripture, or quote posted every day to inspire and encourage. She lived her life wanting to serve him only, and it was this drive that led her to say 'yes' 26 times in 40 years of active officership to corps work, social work, administration, and chaplaincy.
Her unexpected loss is deeply felt by her family, Barry; Andrew and Melinda Steer and their children Raymond and Ayla; Catherine and David Philpot, and their children Harrison, Samuel and Jacob. Our love and prayers surround them all at this time.
"Her master said to her, 'Well done, good and faithful servant.
You have been faithful ... Enter into the joy of your master"
(Matthew 25:23)