Tribute - Mavis McPherson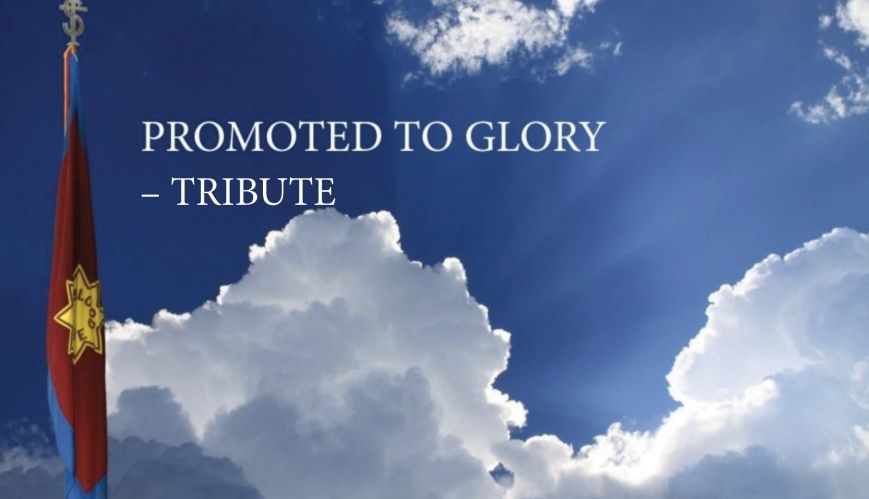 Tribute - Mavis McPherson
Major Mavis McPherson was promoted to glory on Friday 18 February 2022, aged 91. She walked home with her Jesus after faithfully serving in officership for 69 years, one month and 17 days. 
Mavis was born on 29 May 1930 at Wangaratta (Vic.). She left the Brunswick Corps in 1952 to enter Officer Training College in January 1952 as a cadet of the Intercessors session. Following her commissioning on 5 January 1953, Mavis was appointed to the Traralgon Corps. 
Mavis was appointed to the East Kew Girls home in 1954, Cottesloe Girls Home in 1957, Bethany Eventide home in 1960, and Assistant Matron East Camberwell Children's Home in 1962, Melbourne. In 1963, she was appointed to South Australia to Sunset Lodge and back to Victoria to Cranbrook Lodge Healesville 1963. 
From here, Mavis was appointed to the Officer Training College Annexe Melbourne in 1969 and then as Matron at Officer Training College in Melbourne in 1972. 
In 1974, Mavis was appointed Assistant Matron to Mary Anderson Home and Matron of Allenby Lodge in 1975. In 1977, she was appointed as Matron of the Bayswater Youth training Centre, then-House Supervisor at Bethany in 1978. In 1981, Mavis was appointed as House Supervisor to James Bray Senior Citizens Residence, and her final appointment was Housekeeper at the Anchorage Sheltered Hostel in 1988. 
In each appointment, Mavis gave unreservedly of herself, and there are many who will recall, with affection and gratitude, her ministry to them. 
On 1 June 1988, Mavis entered retirement. In retirement, Mavis was involved in Companion Club and other church activities. She loved sewing and was an avid, passionate Collingwood supporter. 
Our love and prayers, along with our heartfelt sympathy, cover her niece Glenda, nephew Craig, and their families. 
"Her master said to her, 'Well done, good and faithful servant.
You have been faithful ... Enter into the joy of your master"
(Matthew 25:23)