Tribute - Stanley Hindle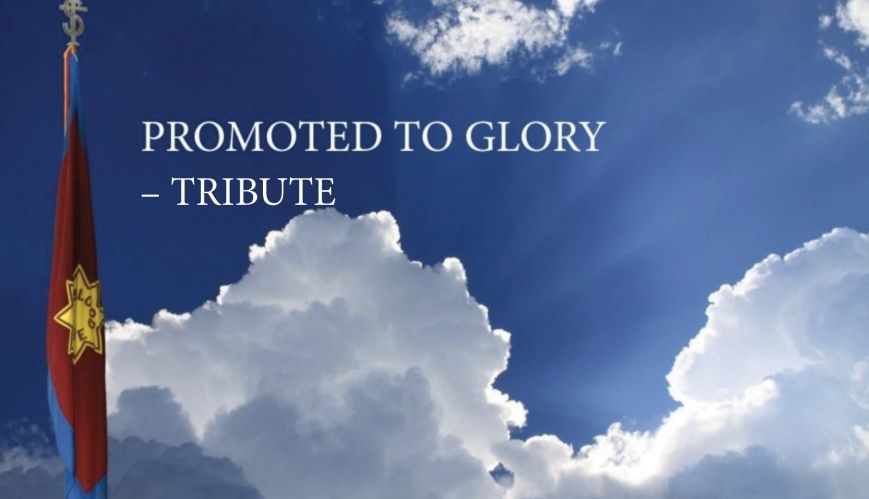 Tribute - Stanley Hindle
Major Stanley James Hindle was promoted to glory on Sunday 11 July 2021. He was 82 years of age.
Stan was born second twin (after Bram) to Captains Robert and Roma Hindle on 14 September 1938 in Wynnum, Queensland. Stan married Connie Macdonald on 2 January 1960 at Cardiff Salvation Army. They were blessed with four children – Leanne, David, John, and Colin.
Stan and Connie entered Officer Training College (with Leanne, David, and John) as cadets in the Messengers of the Faith session in 1967. After being commissioned in 1969, they with their family were appointed to Canowindra Corps. The following 18 years Majors Stan and Connie served the Lord at Bathurst, Cessnock, Broken Hill, Fairfield, Petersham, and Hamilton, actively involved in the community, correctional facilities, chaplaincy, emergency services and Rotary.
In 1987, Stan was appointed to establish the Newcastle SOS Centre and SAES Area Coordinator for the Newcastle and Central NSW Division and was the local police chaplain. In 1991, he was appointed to Gold Coast Emergency Housing, Salvos Stores, welfare, and again local police chaplain. In 1994, Stan was appointed to Dixon Community Centre with responsibilities for ACT and Yass. While in the ACT, Stan established Family Court Access and was involved in Farm Hand. His final appointment in 1997 was as Western Sydney courts and prison chaplains. Majors Stan and Connie entered retirement in 2002 after 34 years and six months of ministry.
Stans motto was: "Some wish to live within the sound of church or chapel bell; I want to run a rescue shop within a yard of hell."
He will be sadly missed by his brothers Bram and Peter Hindle, and sisters Jean Herron and Roma Davy, wife Connie and extended family.
Our love and prayers along with our heartfelt sympathy covers Major Connie, Leanne, David, John, Colin and their families today.
"His master said to him, 'Well done, good and faithful servant.
You have been faithful ... Enter into the joy of your master."
Matthew 25:23
A celebration of Major Stan's life will be held at a later date due to COVID restrictions.