Tribute - Violet Ovenden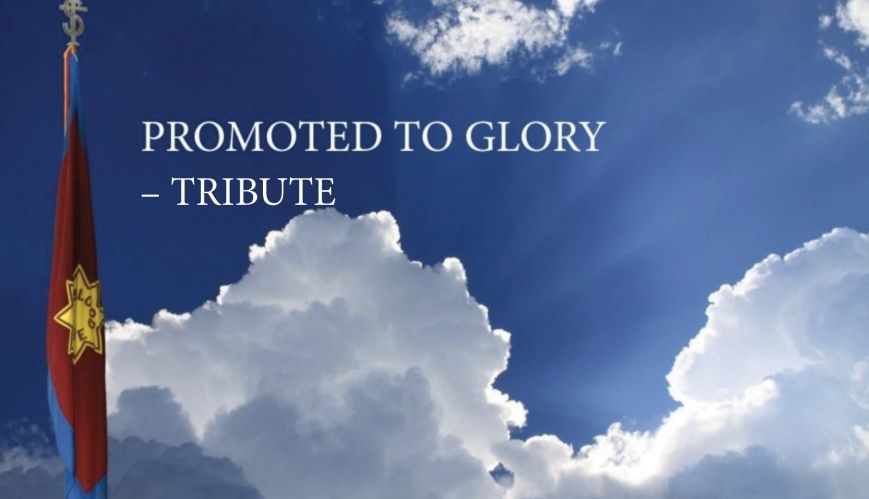 Tribute - Violet Ovenden
Major Violet Ovenden was promoted to glory unexpectedly on Sunday 18 September 2022, aged 93. Violet entered her eternal reward, walking home with Jesus after faithfully serving as an officer for more than 73 years.
Violet was born on 1 June 1929 in Spion Kop, Tarro Shire, near Kurri Kurri (NSW). In retirement, Violet married John Ovenden on 28 October 1995.
Violet entered Officer Training College from Kurri Kurri Corps on 10 March 1948 as a cadet in the King's Messengers session. Following her commissioning on 4 January 1949, Violet was appointed to Burwood Women's Home in Sydney.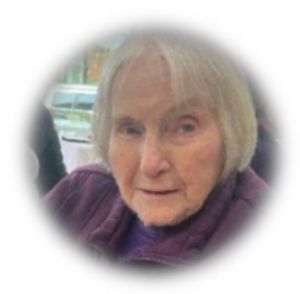 Violet's appointments that followed included Sydney's Women's Home (1950-52), New Farm Women's Home (1952-53), Chelmer Women's Home (1953-54), Stanley Women's Home (1954-55) and Dulwich Hill Women's Home (1955-56).
She left Australia in May 1956 to serve in Burma for three years, then in April 1959, she served in Hong Kong until July 1967. Violet served her Lord faithfully over these eight years, and she loved her people and the people loved her.
On Violet's return to Australia in 1967, she held appointments as matron at Moyne Home, Caloundra (1967-68), La Perouse Women's Home (1968-69) and New Farm Women's Home (1969-70). Violet was then appointed back to Moyne in Caloundra (1970-71) and Rosedurnate, Parkes (1971-72).
From here, Violet was appointed as matron to the Brisbane People's Palace (1972-76), Newcastle People's Palace as matron (1976-77), Sydney's People Palace as assistant matron (1977-79), Townsville People's Palace as matron (1979-80), and then to Albina as assistant matron (1980-83). This was followed by roles as manager of Karingal Court, Narrabundah (1983-1984), assistant matron to Winderradeen House, Sydney (1984-86), and her final appointment to Shaftesbury Court (1986-89).
In retirement, Violet met John when she moved to East Maitland and enjoyed many years of married life until John was promoted to glory on 27 July 2005. They were both involved in the East Maitland Corps (NSW), and then Violet attended the Maitland Corps when the two corps combined.
Violet enjoyed her retirement by spending time with people from all walks of life, assisting in welfare and ensuring that members of the corps had their spiritual needs met. She and John carried out these duties together as devoted servants of God.
When John passed away, she continued these duties until, at nearly 91, she could no longer live at home on her own, so she moved to the Kurri Kurri Masonic Village Nursing Home. This move did not stop her from checking on fellow residents, and she was only too happy to help when she could and provide spiritual support and comfort where needed.
On the day before her passing, she was treated by many staff and residents coming to say goodbye, and her popularity with them and her kindness were evident in their sadness. She passed peacefully on Sunday 18 September, the Lord's day, which was only fitting for this faithful servant of God.
Our love and prayers, along with our heartfelt sympathy, cover and surround Mim and Trevor White and their family, who were her family over all these years, and her nephew John and his wife Wendy and his extended family of five generations, as well as the Maitland Corps family who loved her deeply.
"Her master said to her, 'Well done, good and faithful servant.
You have been faithful ... Enter into the joy of your master"
(Matthew 25:23).
---
A funeral service of Thanksgiving and Celebration of Violet's life will be held on Monday 26 September 2022 at 11am at Maitland Corps. The live streaming link for the service can be found on this website: frybros.com.au