Tribute - Wilga Morris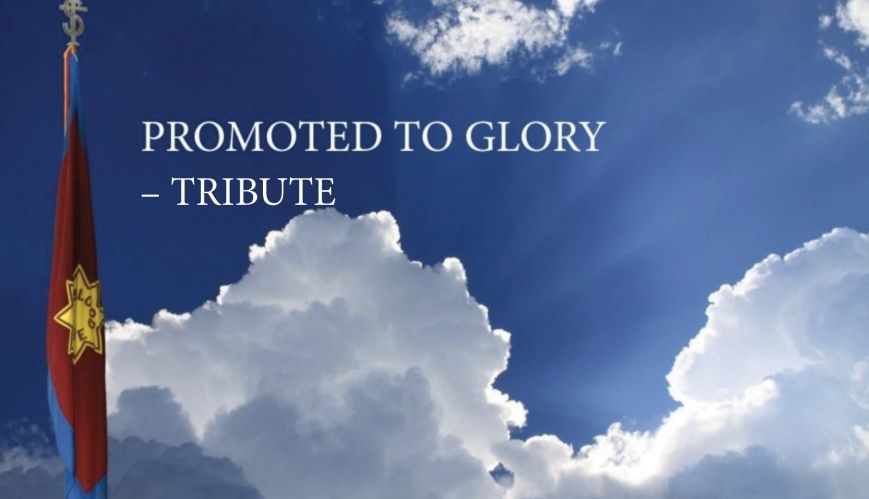 Tribute - Wilga Morris
.
Major Wilga Morris went to be with Jesus on Sunday evening 19 December 2021, aged 87. She was surrounded by family and her passing was very peaceful – heaven's gain after faithfully serving as an officer for nearly 64 years.
Wilga Sternbeck was born on 31 May 1934 at Inverell, NSW. She married Hilton in 1956 and they were blessed with four children – Brian, Winsome, Valerie, and Duncan. Wilga and Hilton entered Officer Training College on 19 March 1957 as cadets of the Faithful session. Following their commissioning on 9 January 1958, they were appointed to Longreach (Qld) and then as second officers to Darwin in 1959.
Together Wilga and Hilton shared appointments at Healesville Corps (Vic.) in 1959, Fitzroy South Corps (Vic.)in 1961, Quorn Corps (SA) in 1962. Together they started the work of The Salvation Army in Alice Springs in 1965.
An appointment to the Flying Padre Service in Darwin in 1972 followed their fruitful ministry in Alice Springs. They spent 10 years in flying padre work. During this time, Wilga was heavily involved in Darwin Corps as the Young People's Sergeant Major and also started a bookshop to support the work of the Flying Padre Service. This became a significant community outreach and support ministry for the churches of Darwin and the people of the Northern Territory. The bookshop provided significant finances for over 30 years to the Flying Padre Service, based in Darwin at the time.
Majors Wilga and Hilton Morris in 1975, standing next to the new airplane for the Flying Padre Service in Darwin. 
In 1982, they were appointed back into corps officership in Victoria to Geelong Central Corps, followed by Ringwood Corps in 1988. Wilga was an effective preacher, able to open the Word and provide practical application between faith and life.
From corps ministry they found themselves appointed in 1992 to the Northern Territory Headquarters where Wilga was the Regional Director of Women's Organisations. In 1993, Wilga was given an additional role of Youth Officer Northern Territory Region. Wilga's final appointment in 1997 was as Director of Programme and Chaplain of Inala Senior Citizen's Village. In January 1997, both Wilga and Hilton were awarded the Order of the Australia Medal for their services to the people of the Northern Territory through The Salvation Army, a demonstration of their teamwork and complimentary gifts.
On 13 January 1999, Wilga and Hilton entered retirement. Both had a deep love for the people of rural Australia and spent 26 years of their active officership in appointments in the Outback. Even in retirement, Wilga and Hilton often provided relief for the Northern Territory Region. Prior to Hilton's promotion to glory in January 2014, Wilga and Hilton enjoyed travelling Australia with their caravan, sharing with family and friends along the way. Wilga was an avid knitter and Scrabble player.
Wilga was heavily involved in the corps activities of Geelong Corps, volunteering for many years at Bellarine Street Doorways Service, sharing her faith whenever the opportunity arose. Even within the last 24 hours of her life, she shared her faith with staff of the Mercy Place Rice Village where she lived for the last 12 months of her life. She was a faithful and powerful prayer warrior.
Our love and prayers along with our heartfelt sympathy covers and surrounds Brian and Helen, Valerie, Duncan, and Colleen, Colonels Winsome and Kelvin and their families.
A private funeral service will take place on the morning of 30 December 2021. A Public Thanksgiving and Celebration of Wilga's life will be held later that day at 1pm at Geelong Salvation Army.