Aloha to power grants on Hawaiian islands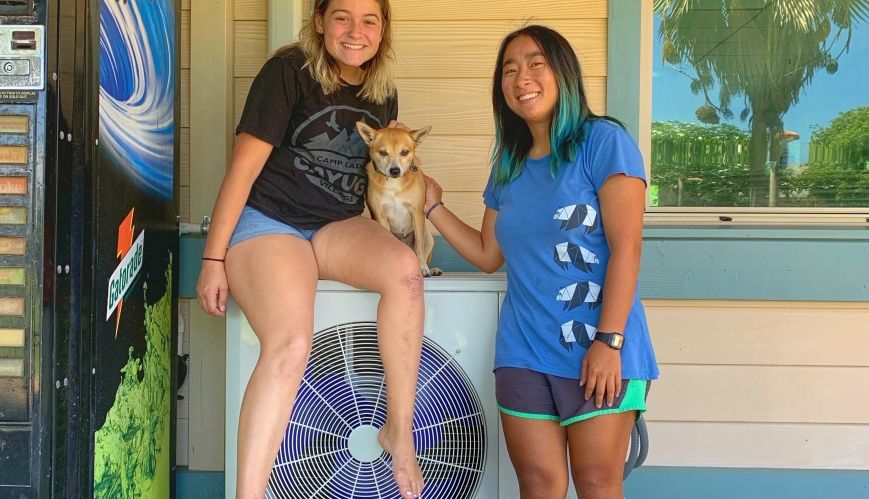 Aloha to power grants on Hawaiian islands
Hawaii's Camp Homelani RevHI program participants, Luisa Fierro (left) and Margy Cox, and the camp's resident dog, Peanut, with one of the new energy-saving air-conditioning units provided by a Hawaii Energy grant. 
By Darryl Whitecross
The Salvation Army in Hawaii has received $US150,000 (about $A193,000) in grants from the American state's Public Fund Benefits administrator for energy efficiency improvements at eight of its locations around the archipelago.
Hawaii Energy gave the Army 10 grants totalling the $US150,000 to be used mostly on upgrading LED lighting, air-conditioning and some equipment on the islands of Oahu, Maui and Hawaii.
The Army's Hawaiian and Pacific Islands Divisional Commander, Major Jeff Martin, said with high energy costs in the islands state, the grants would allow the church to direct more of its own funds to community work.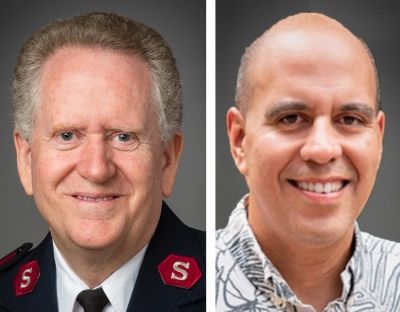 The Salvation Army's Hawaiian and Pacific Islands Divisional Commander, Major Jeff Martin (left), and Hawaii Energy executive director Brian Kealoha.
Hawaii Energy executive director Brian Kealoha said he recognised the increased work of the Army in providing food boxes, basic need items, financial assistance and overall emotional and spiritual care to the vulnerable during the COVID-19 pandemic and, by granting the money, it would be able to reduce its energy bills and use the money saved on it continue that community work.
"All of us at Hawaii Energy are happy to provide this assistance that is estimated to reduce the energy cost for The Salvation Army by approximately $US23,000 a year and channel those funds into these vital programs," Brian said.
On the main island of Oahu, the Army is to spend about $US24,000 for new air-conditioning units and LED lighting (interior and exterior) at its Addiction Treatment Services facility in Honolulu, $US25,000 at Camp Homelani in Waialua, to instal walk-in cooler controls, smart thermostats and six split air conditioning systems, about $US20,000 for a refrigerator, two in freezers and an ice maker, about $US16,500 at Kaneohe corps to replace 22 existing fans and upgrade exterior LED lighting and about $US17,000 at Kauluwela Corps for interior and exterior LED lighting.
On Maui, about $US28,000 is to be spent at the Kihei and Lahaina thrift stores and the Lahaina Lighthouse Corps on air conditioning and interior and exterior LED lighting.
On the island of Hawaii, about $US17,000 is to be spent on two commercial refrigerators and one commercial freezer.
"We are incredibly grateful to Hawaii Energy for their support [of our] corps and programs with these grants," Jeff said.