You are here:
Home › Global Focus › Chattanooga Chew Chew Cut As Diners Invited Online
Chattanooga chew chew cut as diners invited online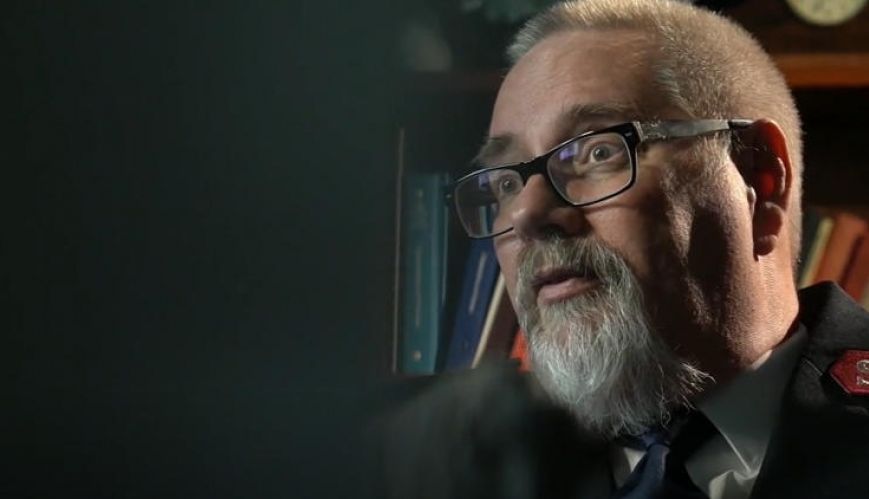 Chattanooga chew chew cut as diners invited online
Chattanooga Area Commander and Corps Officer Major Mark Smith appears on The Salvation Army's televised appreciation 'banquet' aired by chattanoogacw.com/watch
By Darryl Whitecross
Restrictions surrounding the COVID-19 pandemic are having a huge effect on events run by The Salvation Army around the world, with many activities being forced online as large gatherings are limited or prohibited.
The latest to be taken off the table is annual banquet run by the Army of Greater Chattanooga in Tennessee, in the United States. Chattanooga is about 215km south-east of Nashville.
Area Commander Major Mark Smith said the banquet, which was usually attended by up to 600 people, was televised online by chatanoogacw.com/watch.
The benefit of going online was that, instead of reporting to the 600, "we were able to share our important update with tens of thousands," Mark said.
The banquet, usually held in late August, is how the Army shares with its donors what has been achieved throughout the past 12 months as a result of their contributions.
Clockwise from top left: Major Chiffonia Smith, who opened the televised banquet in prayer, Governor Bill Lee, Kari Ray from Kari and the Grey Papers who performed, and Rev Brad Whittaker.
"When it became apparent that we would not be able to hold one this year because of COVID-19, our development team came up with the idea of a televised event," Mark said.
"We learnt that one hour of TV time immediately after the 6pm news would cost only about $US3000 ($A4000) more than what we spent on the venue for the event and food (and) we would have about 14,000 viewers.
"Because this was a televised event, there was no sit-down eating involved. We originally had 'watch parties' scheduled at the houses of board members and major donors where they would serve dinner. However, our part of Tennessee is very COVID-19 active and it was decided to forego them," Mark said.
Among the guest speakers was Rev Brad Whittaker, who was recognised as being the first confirmed case of COVID-19 in Hamilton County. He is using his story to encourage others going through similar circumstances.
Other speakers included State Governor Bill Lee. There were also musical presentations and testimonies from people helped by the Army – all of which were pre-recorded – and an auction: "Because Americans love to spend money, we included an online auction," Mark said.
"We've been on the front line of the relief and recovery from the COVID-19 pandemic and the devastation from the spring tornadoes. We want to report all that we've accomplished and cast a vision for how we can heal, as a community, as we look forward to the very important (autumn) and holiday season," he added. 

"This is the right way for us to reach out to all who've supported The Salvation Army and helped people in need through their financial support or volunteer efforts and reporting to them the impact of their generosity."