Christmas: A global celebration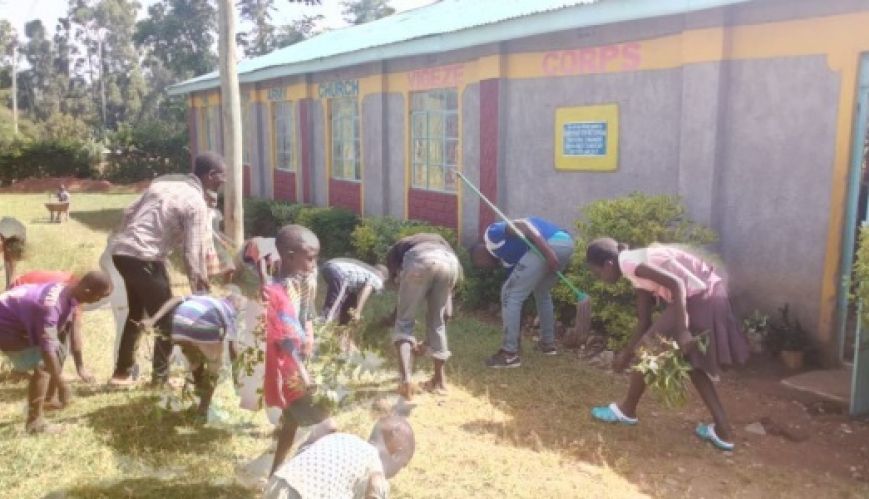 Christmas: A global celebration
Cleaning, repairing and decorating homes in preparation for Christmas is a major part of Christmas celebrations in Kenya.
By Whole World Mobilising
Many nations around the world celebrate the birth of Jesus Christ on Christmas Day. The cultural settings, the food, climate and traditions may be different, but for Christians, the day is essentially about the birth of the Saviour and all that means for humankind.
Below, we take a look at some of the different ways Christmas is celebrated globally.
For the extended report, click here
Kenya
Christmas is the most celebrated occasion in Kenya. Perhaps this is due to the fact that Kenya is a Christian nation with more than 80 per cent of the population identifying as Christian.
Interestingly, many other Kenyans who neither profess nor practise a Christian faith join in the celebrations.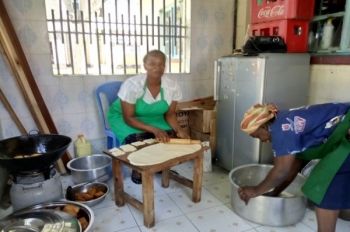 Food preparations for Christmas.
Early preparations for Christmas are inevitable and highly conspicuous. Weeks before Christmas Day, thorough cleaning and repairs are carried out in most homes. Within the semi-permanent houses, the muddy walls are decorated with different colours of soils. New clothes are b ought to be worn on Christmas Day.
There is also mass travelling from urban areas to upcountry or rural areas. Kenyans cherish celebrating Christmas with their family members in their rural homes.
On Christmas Eve, most churches organise an overnight service allowing their members to worship and celebrate the birth of Jesus Christ through Christmas hymns, carols and praise songs.
During these meetings, individuals are also allowed to share their personal testimonies. The Christmas Day service is not complete without the music competition.
After the church service, a time of fellowship and feasting follows, which is later continued at home. The joy of Christmas in Kenya is to eat and drink in fellowship with family members and friends. Chapatti, chicken and rice are served, and in some homes goat or lamb might be the celebration meal.
The Christmas season in Kenya extends into the New Year. Workers are normally on leave and schools are closed for the holidays.
The Netherlands
In the Netherlands, December is the month of giving gifts. Traditionally, at the beginning of December, the feast of Saint Nicolas is celebrated.
Gifts are traditionally exchanged on this day, and will be accompanied by poems that make fun of you. However, in the past few decades, more and more gifts are being exchanged, and although most of the gifts are given at Saint Nicolas, a lot of people exchange gifts on Christmas Day, and the Saint Nicolas feast.
Saint Nicolas is a home feast. In churches, and in The Salvation Army, not much attention is paid to this feast day, only perhaps at "the moments for children" at the Sunday worship meeting, or at Sunday school.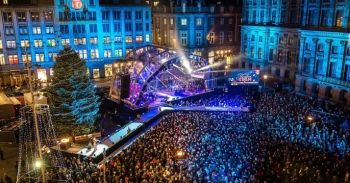 The Salvation Army's public Christmas celebration.
Christmas is a national celebration. In most of the corps there will be a Christmas Night celebration, which a lot of people attend. In 2010, The Salvation Army started a new project: Christmas at the Square, a Christmas celebration in the city of Deventer, featuring performing artists and broadcast by the Evangelical Broadcasting Company.
In 2011, they moved this celebration to Amsterdam and renamed it Christmas on the Dam (after Dam Square, the famous square in Amsterdam).
This year, for the first time, this celebration will be in Rotterdam and is renamed again to Christmas in the City. Many thousands of people will attend and it will again be broadcast. This is a unique opportunity to tell an enormous number of people the story that Christ came to earth, and that he loves us!
Trinidad and Tobago 
The Christmas season starts in October with the radio stations counting down the 100 days of Christmas. Christmas carols are played and parang music (folk music brought by Colombian and Venezuelan migrants) is heard throughout communities. A Trinbagonian Christmas is celebrated by all, even those of different religious persuasions.
The foods of Trinidad and Tobago are all influenced by the various cultural groups that inhabit the country. In addition to the special Christmas foods, also served is roti, stewed pigeon peas, fried rice, festival rice, sweet bread, black cake, lasagne and other baked pies.
Some of the special Christmas food includes ponche de crème (similar to egg nog), sorrel jelly, sorrel jam, cured ham, baked ham with mustard glaze, glazed old fashioned ham, pastelles (a savoury patty with meat), sweet paime (a cornmeal delicacy), salt paime and roast turkey.
Funds raised through kettles support many Army programs.
In the evenings around Christmas, many people like to go from house to house singing Christmas songs. Lots of different instruments are used in Parang including guitars and cuatros (a small four stringed guitar), violins, maracas (called chac-chacs) and two wooden blocks which are known as toc-toc. If you've been good at singing, you'll hopefully be given some food and drink.              
The Salvation Army Trinidad and Tobago Division, including St. Vincent and Grenada, has kettles spread around the countries, mostly at supermarkets. This gives everyone the opportunity to bless others.
We visit institutions, hospitals, children's home and ailing members at their homes. Care packages are distributed, carols are sung and brass is played all to the glory of the Lord.  
Each corps and institution of The Salvation Army, as well as Divisional Headquarters, gives out hundreds of food hampers. Each hamper may be able to feed a family in need for a week.
Christmas parties are an important part of the celebration. The list of partying groups include home league and children's group, where food, carols, the story of the birth of Jesus and gifts are shared.
Samoa
Christmas 2018 will be the first Christmas for The Salvation Army in Samoa. How exciting is that!
The Christmas traditions of Samoa are all about family, love, and sharing. Most Samoan people overseas will make a special trip home to Samoa to spend Christmas with their aiga (family), especially if there are elderly relatives still alive.
It is marked by the love people have for each other, especially the love exchanged within the families. It is also a time when lots of weddings will take place and family reunions happen. It's all about relationship building and fellowship. It is family orientated and full of joy, love, and laughter.
It is an exciting time of the year, and people will prepare their homes and get things ready for their overseas visitors and guests. This is also evident through Christmas carols being played loudly on buses, the bright lights at people's houses and Christmas displays in shops that are hard to miss in Apia, the capital of Samoa.
The Salvation Army will celebrate Christmas here for the first time.
Most denominations will hold their Christmas services on Christmas Eve. The people will visit their families in the villages at night and have a cup of tea together to celebrate the occasion.
Some denominations choose to have their Christmas services in the morning and then the rest of the day is spent at the beach or the village greens.
Regardless of when the service is held, the churches will have an increase in attendance, because the people will want to hear the Christmas message and to meet up with others whom they have not seen for a long time.  
Because it's a season of giving, everybody gives, by way of exchanging food, which is the highlight of Christmas Day for some families. Although giving gifts at Christmas was a concept introduced by the palagis (Europeans) the Samoan people have adopted this idea and have continued doing so.
The real message of Christmas that The Salvation Army would like to give out to the Samoan people is: it's not the gifts that we give to each other, rather it is a reminder of the gift that God has given to us. It is the only gift that truly keeps on giving. Our God gave us the greatest gift of all, his one and only Son Jesus Christ who gave us life, and this life is about knowing and believing in God, who made us in his image and who gave us so much of himself.