Glimpses of the Kingdom - Brazil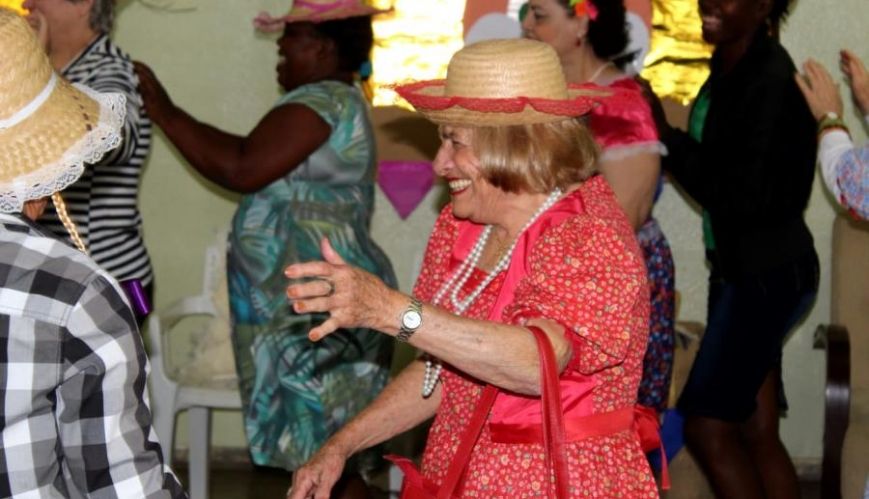 Glimpses of the Kingdom - Brazil
The Salvation Army in Brazil works in a nation famed for its music, colour and culture, and yet the suffering of many is a harsh reality there.
By Captain Paula Mendes
Living in New York City, I realise how many choices a person can have for a simple breakfast – scrambled or boiled eggs, yellow or white omelettes, apples or bananas, plain or peach yogurt, brown or white bread, black coffee, latte or cappuccino, with white sugar, brown sugar or no sugar.
 
We like to have choices ... preferences ... options. But when it comes to our mission, can we really choose who we serve? I am sure we all have our preferences – I have mine! If I could, I would love to be involved with music, youth and evangelism through drama.
There is nothing wrong with having preferences, but we are living in a fallen world where everything and everybody is affected and broken. As a result, we have children being raised in favelas (slums), shelters, war zones and orphanages. Did they choose that? How about the victims of human trafficking, widows and refugees? I am sure that, if they could, they would choose not to be in these situations.
Refugees from Haiti attend The Salvation Army's language classes.
Injustice is relentless. So, who am I to choose what kind of mission I should get involved in? When we talk about bringing God's Kingdom to earth, we don't have the right to be picky. We must act on our mission statement, 'to meet human needs in his name without discrimination'. In other words, we cannot be selective about who we serve.
When I was commissioned and ordained as a Salvation Army officer, I had my idea of what mission would look like, but I was challenged not to choose. So, I ended up in my first appointment working not with music and youth, but with children. I had to fight so they could have a better education and at least one good meal per day. I am in my second appointment and the mission is different. I work in a neighbourhood with many elderly people neglected by their family, by the system and by society. So we fight with them as The Salvation Army.
 
There are a group of refugees from Haiti living in the city where I serve. Although I never thought about working with this group of people, they are the ones that need us right now. So, in partnership with our home league and the nearest corps, we gathered some volunteers and started offering classes in Portuguese, baking and sewing. We have a nursery for their children and every Saturday they come to our centre as families to have lunch with us and learn some basic skills. In addition to these services, we offer help with advocacy and legal orientation so people can better adjust to life in Brazil.
 
Through this group, I learnt that nobody chooses to be a refugee – they run away to survive. So, who am I to choose the people I will serve? Injustice differs from place to place, but it is everywhere. Through serving, I gain many glimpses of God's Kingdom coming to earth.
 
When it comes to our mission, we are faced with a decision. We can choose to ignore what is going on in our neighbourhood and live in a happy bubble or we can choose to get involved in the issues and matters of injustice that are happening on our doorstep. It can be anything: violence against women, orphans, xenophobia, human trafficking, starvation, suicide. 
 
My prayer for us is that our eyes are wide open to see – not just what we want to see, but what God wants us to see. And by seeing, I pray that we have the courage to choose to get involved, so involved that God's Kingdom will come to earth through our life, our mission and our Army. 
Captain Paula Mendes is an officer of the Brazil Territory and a participant in the Salvation Army Officer Social Justice Capacity-Building program. This article first appeared in "Up for Justice" on The Salvation Army's International Social Justice Commission's website.