You are here:
Home › Global Focus › Glimpses Of The Kingdom In The Italy And Greece Command
Glimpses of the Kingdom in the Italy and Greece Command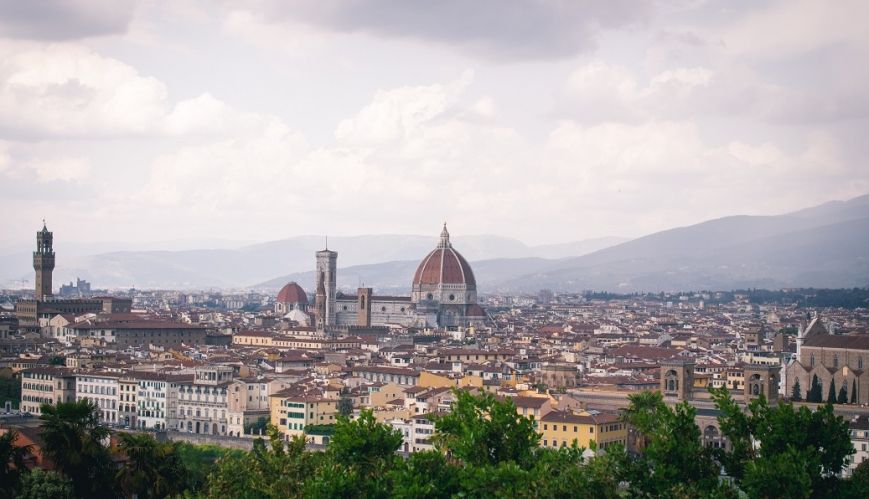 Glimpses of the Kingdom in the Italy and Greece Command
Despite it's amazing architecture and stunning beauty, the city of Florence is also home to many lonely and isolated people. Photo by Hello Lightbulb on Unsplash
By Major Estelle Blake
I was appointed to Italy in 1996 as a young lieutenant, determined to learn a language and embrace a foreign culture. In those days, we did not use the language of social justice. It was a sleeping giant. However, as I look back, I recognise there were many times when we fought for justice and caught glimpses of God's Kingdom.
After six years in Italy, I returned home to the United Kingdom, and, working in the King's Cross area of London had many opportunities to seek justice as part of my service in The Salvation Army.
Just more than five years ago I returned to Italy, the command now including two corps in Greece. Like my colleagues in Italy, the people in Greece were involved in fighting for social justice.
A major difference between my first time in Italy and today is that we now use the term "social justice" to describe this aspect of the ministry and the calling of all officers, soldiers and adherents of The Salvation Army.
Seeking justice is a part of who we are. It is my privilege to fight the injustice we see in our countries through the ministry of the Army.
Isolation and loneliness
The recent upheavals in the Middle East have resulted in many refugees flocking to Italy and Greece. This has led to many different issues associated with the refugee crisis.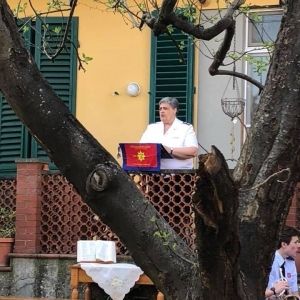 In 2017, the International Organisation for Migration (IOM) reported that 170,000 refugees arrived in Italy, following several years of many people entering Europe through the country. This has resulted in Italy struggling to meet the needs of many individuals who are searching for a safe place to live and thrive.
Another result of the migration crisis has been an increase in racism within Italy and Greece. We are not alone because many countries have seen a rise in nationalistic politics.
As a single British woman living in Italy, I am reminded every day that I am a stranger in this country. I can understand some of the tension and the sense of loneliness and isolation that people arriving from other countries might feel. It can be particularly isolating if there is any lack of language skills.
In addition to my responsibilities as Modern Slavery and Human Trafficking Coordinator in Italy and Greece, I am also the corps officer in Florence – one of the most beautiful cities in the world and a top tourist destination.
An issue that affects the community around our corps is a sense of isolation and loneliness felt by many elderly people. This is a social justice issue that God is challenging us to confront. As God's people we cannot ignore this challenge. We must address this issue.
The Bible reminds us many times to speak out against issues. [See] The Message paraphrase of Isaiah 58:6-9.
Jesus teaches the same message when he commands us "to love your neighbour as yourself" (Matthew 22:39). May these be reminders to fight against injustice as a global community.
The Salvation Army in Italy and Greece has several programs that involve partnering with local government to support refugees and those seeking asylum.
Corps response
The corps in Florence is responding at local level by supporting children to learn Italian and helping them gain access to much-needed education. We also started a women's group that is helping the corps grow.
Another corps started a community café, which is not only a place to share food but also one where cultural barriers are broken down through food and conversation.
Another corps in Italy began "solidarity" meals where anyone can share food – opening the hall, and the congregation, to new ideas.
How did I respond to the sense of isolation in my community? After a conversation or two, we have commenced monthly film afternoons. We watch a movie and then chat about the themes in it. I also make myself available for chats in the local coffee shop where many isolated pensioners spend time every day.
At officers' councils, our leaders helped us reflect on the many issues of offering pastoral care to refugees through a time of teaching. These conversations inspired me to speak out about racism, a huge problem within the country. Many individuals in the corps responded and made a choice to question situations in daily life that did not seem just.
I hope these glimpses of the ministry of The Salvation Army in Italy and Greece inspire you to seek justice where you live and look out for glimpses of God's Kingdom coming on earth as it is in Heaven.
This article is from the November 2018 edition of #UpForJustice, the monthly update from the ISJC containing news, articles and a prayer focus from the International Social Justice Commission. Sign up to the newsletter here.