You are here:
Home › Global Focus › Global Focus The Whole World Mobilising Campaign Leaves Lasting Legacy
Global Focus - The Whole World Mobilising campaign leaves lasting legacy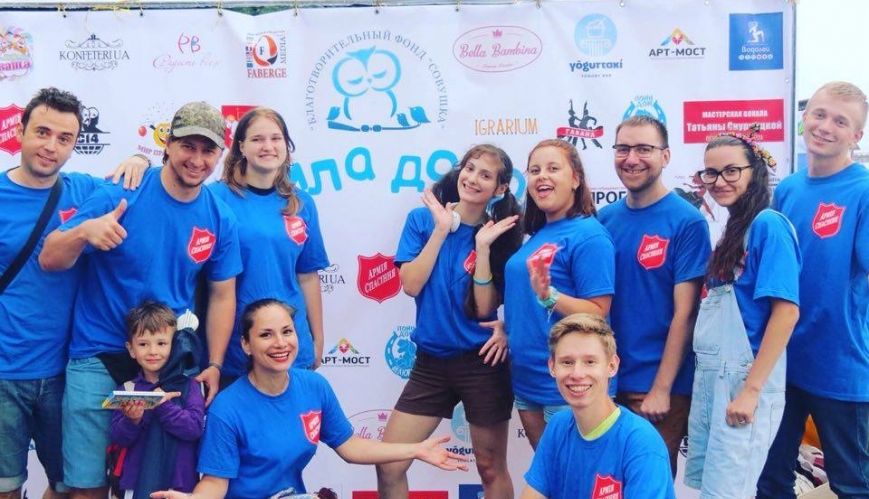 Global Focus - The Whole World Mobilising campaign leaves lasting legacy
Clothing street children in Pakistan, a brass band in Kuwait, youth outreach in Moldova and haircuts for poor children in Peru are just some of the thousands of ways in which Salvationists around the world are sharing, and celebrating, the mission of The Salvation Army through the Whole World Mobilising campaign.
Since its launch in January, this campaign, under the leadership of Commissioner Rosalie Peddle, has been a motivating force to inspire, train and equip Salvationists to continue to be locally mobilised in mission, to celebrate what is already being done and to bring a sense of unity around the 128 countries that make up The Salvation Army world.
"The international Salvation Army has experienced a fresh wind from the Holy Spirit, and with holy boldness and courage, we are showing the world what God has called the Army to be – a mobilising force for good, visible in a world that is in desperate need for the hope found in Jesus," said Commissioner Peddle.
Ester Ellen Nelson, The Whole World Mobilising Project Manager, agrees.
"This campaign has reminded folks around the world who we are, as Salvationists and Christians, and what we're called to being, as much as doing," she said.
"I hope we've rekindled the passions for the mission that Jesus called us to 2000 years ago, while reminding the world what it historically means to be a Salvationist.
"By looking at the inspiring stories, photographs and videos coming in from around The Salvation Army world that are featured on our daily blog and social media channels, it's easy to see that Salvationists have taken up this challenge!"
Below are just a few examples of Salvationists around the world creatively reaching out into their communities to share that hope and love.
You can read about many more at on the website, mobilising.salvationarmy.org, the social media wall, salvationarmy.org/ihq/wwmsocial and through the app.
Street ministry – Germany
The Köln Süd Corps in Germany wanted to start a conversation about Jesus in their local community. They set up on the street, using an easel, white paper, stickers and markers, and asked passers-by to indicate with a sticker next to the relevant title, who they thought Jesus was – teacher, prophet, angel, a good man, the Son of God or something else.
They received a positive response, with most people interested in participating and engaging in conversation about Jesus.
Coffee backpacks – USA
These "mobile beverage dispensers" are bringing coffee, conversation, and hope to people on the streets of Manchester, New Hampshire.
"We just wanted this to be a means to create encounters with people," said Captain Mike Harper. Captain Harper, and ministry assistant Dan LaBossiere, go out into the streets with coffee and sandwiches. They speak to and pray with the people they meet sleeping rough on the streets.
"We're meeting people where they are, which is what Jesus did, and we take an interest in them and show we care," said Captain Harper. "We're trying to be the arms, hands, and feet of Jesus for people."
Mozambique
In this African nation, Salvationists have mobilised in a number of ways. In one community (pictured below), volunteers are helping to build a local community hospital. In other places they have cleaned a police station while evangelising the police. Youth have held outreach events on the beach and in many areas, Salvationists are involved in community development projects and evangelism.
"I have a feeling we will never know the full impact of the work we are doing, but these beautiful stories of transformation coming in from all corners of the globe – these souls won for our God – are a living legacy," says Ester.
"I hope as well that The Whole World Mobilising website and app will live on, as useful tools that continue inspiring and bringing Salvationists together from all over the world."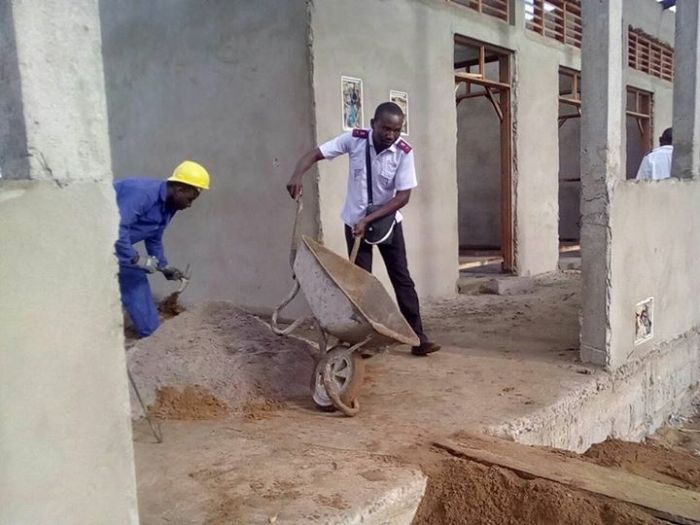 Commissioner Peddle wants to see The Salvation Army grow, as a result of The Whole World Mobilising. "This means enlisting new soldiers and attracting new candidates; colleges filled with cadets training for mission; families finding refuge and a home at The Salvation Army; and God's kingdom growing as men, women and children find and follow Jesus," she said.
"This is a campaign that has no end."
For more information go to the website at mobilising.salvationarmy.org, or the social media wall, salvationarmy.org/ihq/wwmsocial or download the Whole World Mobilising app.

World Wide Mobilising Celebration

General André Cox is inviting the worldwide Salvation Army to join together for The Whole World Mobilising Celebration on Sunday 8 October. A full day of events will recognise much of what is taking place around the world as Salvationists and friends mobilise, taking their faith, witness, flag and passion onto the streets, offering people the opportunity to know the love of Jesus.
The international celebration will take place at Regent Hall Corps in the heart of London. The three main sessions (two meetings and one march/open-air meeting) will all be live-streamed so the whole world can be part of the celebration.
The Whole World Mobilising Celebration will be live-streamed on our website and Facebook from 11am BST (GMT+1) on Sunday 8 October.