You are here:
Home › Global Focus › Green Light Project Helping Women Escape Red Light District In Athens
Green Light Project helping women escape red-light district in Athens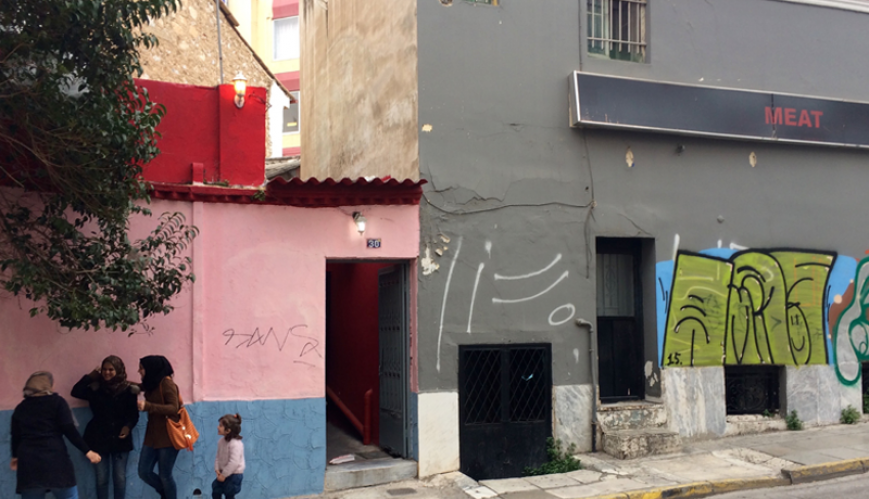 Green Light Project helping women escape red-light district in Athens
On a Thursday afternoon at The Salvation Army in Athens, Captain Rachele "Ray" Lamont is engaged in complex negotiations with two young women who have been quietly waiting their turn in the hectic lobby.
A translator explains that the women are hoping for assistance. But The Salvation Army isn't taking any new registrations here – the organisation is almost out of supplies.
"We're going to work something out," Captain Lamont tells the translator. She turns to the young women: "To the best of my ability I want to help you, because I love you."
They make arrangements for the women to come back the following Wednesday. At the end, Captain Lamont gives each woman a hug.
Captain Lamont, a Canadian Salvation Army officer, is in her first year as the Anti-Trafficking Coordinator in Athens. The pair from the lobby are prostituted women. Both are from Bangladesh and divorced, supporting children back home. Their families don't know what they're doing here in Greece.
"They thought that when they got here, it would be a better life," Captain Lamont said. "They couldn't find work. So this is where [they are] now."
Captain Lamont heads up The Salvation Army's new initiative called the Green Light Project, aimed at getting women from the "red light district" off the streets. The project's headquarters sits on Satovriandou, a grim stretch of city blocks in the Omonia neighbourhood serviced by mostly migrant and some Greek women. In this part of town, pollution is so strong it burns the nostrils. Empty lots are converted to trash dumps.
Though prostituting has never been easy, it's become more difficult since the Greek financial crisis. One in four Greeks now lack employment. Enforced austerity has slashed client demand and rates, leaving many women struggling to survive.
The Salvation Army is one of a handful of faith-based organisations that minister to prostituted persons and sex trafficking victims in Athens' toughest neighbourhoods. The Green Light Project, which launched in January, aims to support prostituted women's physical and emotional needs, while staying realistic about the low numbers who manage to leave the profession.
"The biggest thing we focus on is building credibility and trust," Captain Lamont said. "We want to play a very non-judgmental role in their lives, to say that we're going to love you where you're at."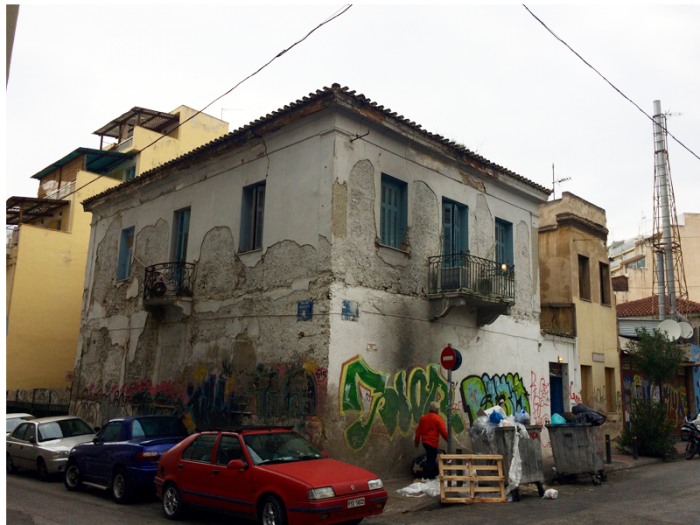 Most brothels are operated by a madam and one girl who works a six to 12-hour shift. Girls who work the morning shift may never see sunlight.
Prostitution is legal in Greece, though unregulated street walking is not. Registered prostitutes working out of licensed brothels must be over 18 and unmarried, and they're entitled to benefits such as bi-weekly sexual health testing. But plenty of women opt to forego that structure, since a brick-and-mortar location means they can be taxed. A legal brothel also forbids them to work if they contract a disease, and they must be legal residents of Greece. The streets offer more freedom.
About 80 per cent of the women Captain Lamont encounters are foreign-born, many from Algeria, Bangladesh, or countries in the former Soviet Union. About one in five is Greek, and most are supporting dependents in Athens or back home.
Sex trafficking is common. New faces often circulate into town for two to three weeks before they're moved again, either to elude the authorities or because a pimp has sold them.
For the majority of women on Satovriandou, "some life event has taken them by surprise", Captain Lamont said, "and then they find themselves here."
Freedom through faith
Once The Salvation Army's Green Light Project gets up and running, it will encompass art workshops and job training for women wanting to exit the industry.
Over the next year, Captain Lamont wants to build a drop-in centre with access to showers, laundry and hot meals. She's hoping to draw women in with regular social activities like baking and onsite mental health support.
In the meantime, she struggles to find the time and resources to build the program she wants. Her firm commitment to the work keeps her going.
As a survivor of an abusive relationship herself, Captain Lamont said she can understand the mentality that leads women involved in prostitution to feel trapped – "like, there's nothing else than this, there's nothing better than this, how will I ever get out of this?" she said.
In Captain Lamont's case, faith saved her from the abuse.
"The only reason I got out was I got into a relationship with Jesus. Because of him, I have freedom," she said. "And so there's just this desire in me to let these women who are surrounded by lies and desperate, to let them know, yeah, you can get out. There is something different.
There's freedom – and you can have that."
Editor's note
The full version of this article first appeared in the Canadian Salvation Army's Caring magazine. Go to caringmagazine.org/off-the-streets/