Helping PNG farmers from the ground up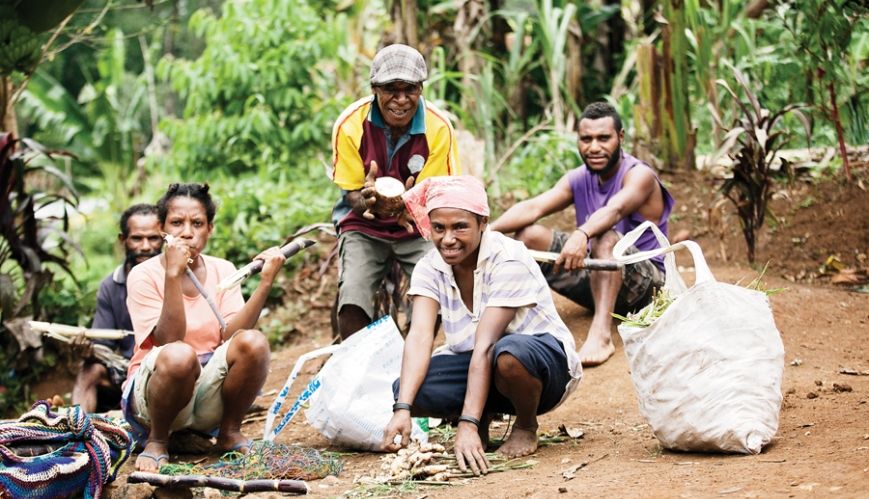 Helping PNG farmers from the ground up
An unkind climate and poor soil fertility can be a farmer's worst enemy. In the Rigo district of Papua New Guinea, these conditions leave local vegetable farmers struggling to survive, because they can't grow quality, competitive produce for market.
But because of the work of The Salvation Army's International Development (SAID) department, Rigo farmers now have access to commercial farming training, giving them the modern farming techniques needed to grow sustainable vegetables and, most importantly, earn a living.
Reaping the harvest
For Samuel Iga Tau, gaining training in Vegetable Farming Skills freed him from the financial stress of supporting his three children.
"Before the project, many local families were unable to support their family needs or send their children to school," he says. "Through such projects in the rural areas, many local vegetable farmers are beginning to see good benefits and an increase in their monthly sales of vegetable crops."
Alongside learning how to farm small crops such as watermelon, hybrid tomatoes, capsicum and cabbage, Samuel was also trained in carpentry and leadership. These new skills enabled him to establish a proper nursery and increase his income. With this money, Samuel was able to send his children to school.
Offshoots to training
Funded in partnership with the Australian Government, the commercial farming training project trained and equipped 25 farmers in growing a range of crops suitable to the Rigo climate. Seventeen small-farmers' cooperative groups with 1200 registered members were also established, allowing those who have received training to share and connect with other farmers.
Samuel is the chairman of the farmers' cooperative group in his village, which boasts around 15 members. The success of the farmers involved in the project has encouraged other farmers to join the cooperative groups and expand their training to cultivate more crops. "If I can achieve, others can achieve also," says Samuel.
Pride in work
The new-found profits from his vegetable farm has allowed Samuel to purchase a truck, making the trek to the markets a lot easier. "I will now transport my produce straight to the markets, rather than walking up to 20 kilometres to catch a vehicle to the market. This gives me easy access to move around," he says.
But, most of all, the farming education and increased income has given Samuel a sense of purpose and pride in his work. "I am now a happy man," he says.
The Salvation Army continues to support farmers all over the world. For more information on how to help, go to: salvos.org.au/said