You are here:
Home › Global Focus › Hong Kong Macau Command Impacting Local Communities
Hong Kong Macau Command - Impacting local communities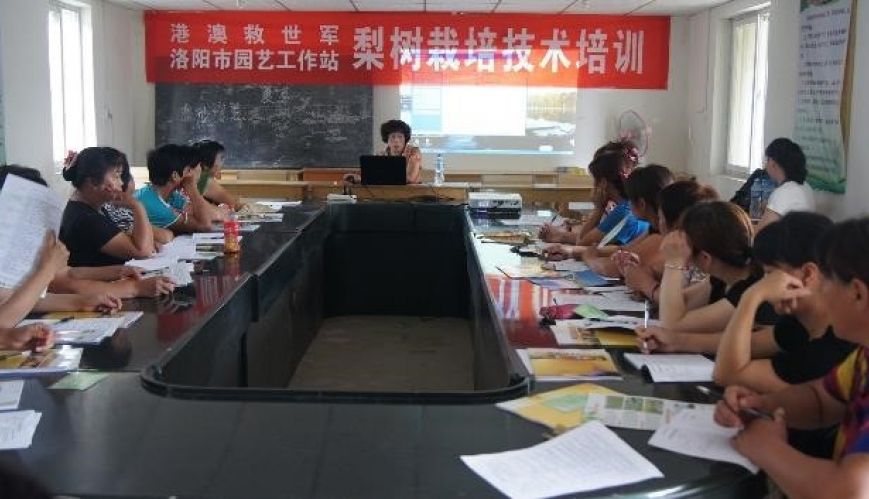 Hong Kong Macau Command - Impacting local communities
By Simone Worthing
The Hong Kong Macau Command covers Hong Kong and Macau (Special Administrative Regions of the People's Republic of China) and mainland China.
The command, part of The Salvation Army's South Pacific and East Asia Zone, has been under the leadership of Lieutenant-Colonels Ian and Wendy Swan since 2013.
history
The Salvation Army's first service in China was to provide humanitarian assistance to refugees in Peking (now Beijing) in 1916, after an unstable political environment had forced millions of people to move to that city for food and shelter.
The Army rapidly expanded across mainland China over the following decades, establishing hospitals and orphanages in places like Beijing, Shijiazhuang and Tianjin. The Army reached Hong Kong in 1930 where the government asked it to undertake women's work in the crown colony, a work pioneered by Majors Dorothy Brazier and Doris Lemon.
This was directed from North China Territory (Peking) until 1935, when the South China Command was established in Canton to promote wide evangelistic and welfare operations. 
In 1939, Hong Kong became the Army's administrative centre and then moved to Kowloon City where the first corps was established in 1937. During the SinoJapanese war in the early 1940s, The Salvation Army set up food kitchens to feed thousands of hungry refugees daily.
When World War Two ended in 1945, schools and orphanages were opened to meet the needs of children. Political unrest in China resulted in the Army's services being suspended in 1951.
However, the social environment in Hong Kong throughout the 1950s became stable and The Salvation Army established schools and provided social services to cope with the increasing welfare demands of the community.
As services expanded to include emergency relief, recycling and family stores, corps were also opened in different districts. The Salvation Army recommenced its presence in China in 1988, when a 7.2 magnitude earthquake struck the Gengma County of Yunnan.
Emergency relief and rehabilitation work was carried out in Qiao'ai village. In 1999, a pioneer officer was appointed to the Special Administrative Region of Macau and Salvation Army work officially began there on 25 March 2000 with the establishment of the Iao Hon Corps and Community Service Centre.
In 2001, a Salvation Army officer was appointed to the North/North Eastern Project Office, Beijing, and by 2007 the Army had established a permanent base in the north district.
In 2011, The Salvation Army received provisional registration as a foreign Non-Government Organisation to serve the needy in mainland China. In recent years, two important Salvation Army centres have been established – the Joy Family Integrated Service Centre (in 2014) and the Macau Learning Centre (in 2017).
The Salvation Army celebrated 85 years of service in Hong Kong in 2015. 
Over this time, The Salvation Army Hong Kong and Macau Command has grown from a small group ministering to outcast women and girls, to a multi-dimensional service organisation giving hope and support to all those in need.
international projects
The Salvation Army in Australia does not have any projects in the Hong Kong Macau Command. However, several international Salvation Army projects are active and making an impact in local communities and beyond.
These include:
Rural "Left Behind" education project - This project aims to promote mental health for rural children in China who are "left behind" when their parents leave home to work in other locations. 
The project provides a free counselling-based art and drawing book (pictured right) for children that contains art exercises, emotional education and story-telling. This content attracts and invites children to express their distress and the hardships they face, through art, and with a trusted adult.
This project has brought benefits to almost 3500 children and 91 teachers.
Assistance to people with disabilities - On 12 May 2008, an earthquake measuring 8 on the Richter Scale struck Sichuan Province, causing huge damage to Mianzhu City and leaving more than 1800 people with permanent disabilities.
In order to help these people to continue living a productive life, and improve their quality of life, The Salvation Army partnered with the Mianzhu Federation for the Disabled to provide suitable auxiliary facilities for the 180 disabled families in Mianzhu City, helping them to overcome their difficulties and start a new life.
This project provided training in relevant skills and knowledge, psychological counselling with faith-based facilitation, and caring for volunteers. This enabled those living with disabilities to care for themselves more effectively and participate more confidently in daily life and community activities.
They were encouraged to express and release their emotions such as sadness, sorrow and anxiety brought about by the earthquake. The project also resulted in a greater awareness of those with disabilities, and concern for them. 
Agricultural training and microcredit groups (pictured right) - These projects aim to help the poor fruit growers through professional training programs to improve their skills and reap a greater harvest.
Two project villages had a 100 per cent attendance rate. Through the training, these participants improved their skills and showed more enthusiasm in learning technical skills.
The Salvation Army has also launched poverty alleviation projects in many places of Luoyang City, and fruit farmers are one of the beneficiaries. These are often focused on women, who are left behind when their husbands leave the farms to find work in the cities. 
The Salvation Army hopes to extend the project further, lifting more farmers out of poverty and improving their lives.