Cruise ship part of ongoing support for Ukrainian refugees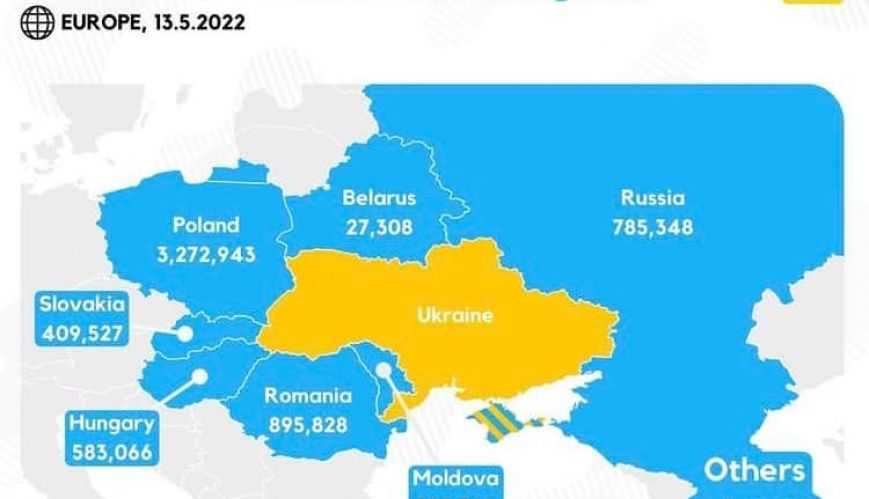 Cruise ship part of ongoing support for Ukrainian refugees
Refugees from Ukraine continue to cross into neighbouring countries in increasing numbers.
The Salvation Army across Europe continues its support for Ukrainians fleeing the Russia-Ukraine conflict.
In Rotterdam, the Netherlands, Salvation Army teams will provide social assistance and some medical care to refugees staying on a chartered cruise ship – the Volendam, owned by the Holland America Line. The ship recently opened its doors as a temporary shelter for up to 1500 Ukrainian refugees.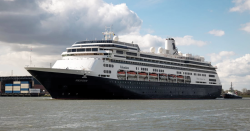 The Salvation Army will provide support to refugees on board the Volendam.
"Our crew sees it as a true honour to make Volendam a comfortable and caring environment for families who have been through so much," said the ship's captain, Ryan Whitaker.
As well as a bed, the liner is providing three meals a day, housekeeping services and access to the ship's Wi-Fi and gyms. Refugees can disembark at any time, including children attending school. City officials are working hard to provide education for all Ukrainian children who arrive in Rotterdam. The Dutch government has pledged to house up to 50,000 displaced Ukrainians.
In Poland, a small Salvation Army team continues to assist hundreds of refugees every day. On just one day, they received 657 phone calls and more than 400 text messages asking for assistance. This is in addition to the people they helped face-to-face. The team is tired but motivated, despite the physical workload and the emotional and spiritual challenge of continually hearing heartbreaking stories from the warzone and wanting to help everyone.
The Salvation Army and partners in Bulgaria also continue to support Ukrainian refugees during this difficult period. Together with volunteers from the Full Gospel Church, teams provide vouchers for mothers and children to buy essential items.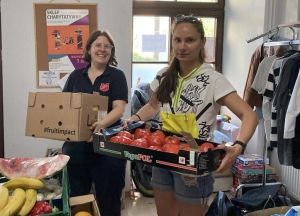 Despite their weariness, Salvation Army teams in Poland continue to help Ukrainian refugees fleeing the war.
In Moldova, the nation's president, Maia Sandu, wrote to Salvation Army workers to personally thank them for their work helping others, their effort, and their progress. The teams "love doing what we are doing, helping others and spreading love and good deeds."
In Scotland, Ukrainians are being given vital support, including access to a new Salvation Army voucher scheme. The Army is working with its trading company and local authorities around the country to offer refugees 30 pounds Sterling (AUD$52) to spend on clothes and other essentials at its network of shops (family stores).
Vouchers have now been sent to councils across the country to support people arriving from Ukraine and other parts of the world.
"We're delighted to be able to work with a number of agencies and groups to provide extra support to refugees coming into the country," said Major James Elliot, who leads The Salvation Army's emergency response team in the east of Scotland.
"All councils in Scotland can apply for the vouchers, which can then go directly to people arriving in Scotland. Hopefully, the scheme will reach as many as possible."