You are here:
Home › Global Focus › Kids Program Aims To Keep Mums And Dads Out Of Jail
Kids program aims to keep mums and dads out of jail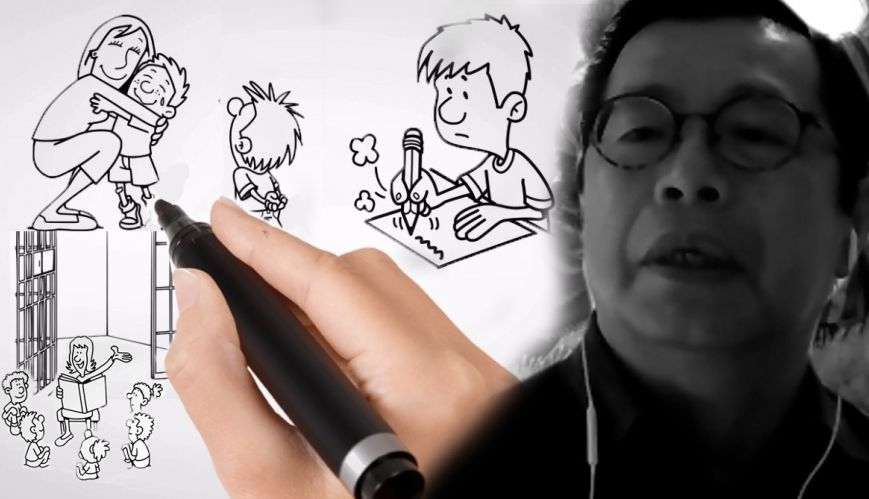 Kids program aims to keep mums and dads out of jail
Jason Wong, The Salvation Army Prison Support Services Centre manager in Singapore and some of the drawings used in promotional videos, presentations and advertising for Kids in Play program in the country. Artwork: Darryl Whitecross
By Darryl Whitecross
The Salvation Army in Singapore has a bold vision to empty the country's jails of its mum and dad prisoners and aims to achieve that by building better relationships with their children.
Jason Wong, the Army's Singapore Prison Support Services Centre manager, said that both parents often were in prison, which had a flow-on effect on children or families on the outside.
It is because of that the Army had stepped up its prison ministry support with its focus program called Kids in Play (KIP) and worked with children aged 5-18.
The program marked its 20th year last year after having begun in 2000 as Play and Wait where Army volunteers would go to the prison to engage children while they waited to meet their incarcerated parent or parents.
Jason said KIP was one of five family support ministries the Army ran in Singapore. The others were two children's homes and programs for the elderly and youth.
The KIP motto is "breaking barriers and rebuilding ties".
Jason, who worked in the government prison system for about 30 years before joining the Army as centre manager in 2019, said the KIP ministry was "very humbling work".
He described as significant the effect on the children having both parents in jail. "They feel like they're not as good as other kids because they have their mum and dad in prison. You just want to help them to do something with their lives and give back to society. We want to normalise the situation for them as much as possible so that they feel like they're normal."
Jason said EMPower group work sessions helped children and their caregivers develop "positive values through character-based learning", which would help them build a strong social support system.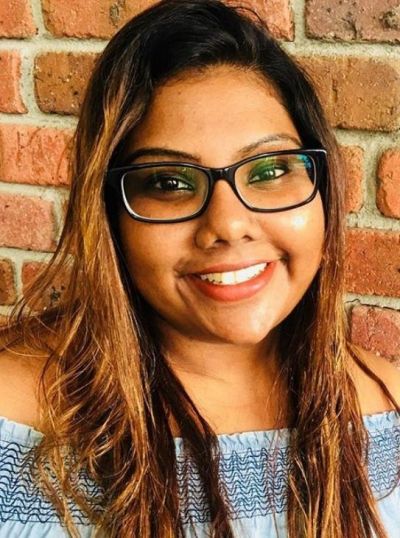 Jennifer Shyna, Kids in Play program executive and co-coordinator of the Caregivers Connect initiative.  
He said the highlight of the initiative was the Family Bonding Program where the Army coordinated up to two hours of parent/child interaction without any physical barriers. These were held during the June and December school holidays.
The program also works with the inmates with planned activities aimed at reinforcing their role as a parent despite the separation, helping them with parenting skills and preparing them for the sessions with their children.
"The love that God has for these people is what drives us," Jason said. "KIP is a secular program, though we are driven by our Christian faith. As such, we do not outrightly share our faith with our clients who are predominantly Malay-Muslim population."
He said that, with an estimated 11,000 prisoners in Singapore, the Army was committed to 'setting the captives free' (Isaiah 61:1-3).
In Singapore, the government and the Army are concerned at the rate of re-offenders going back to jail. All of Singapore's prisons are in Changi.
Jason said that, although the rate of re-offenders had dropped significantly in recent years to around 26 per cent, it has proved difficult to go below that figure.
He said the reduced numbers had come after Singapore Prison Services moved to concentrate on rehabilitation and reintegration rather than only incarceration.
Jason said it was hoped KIP would play a vital role in reducing that rate and the coordinators work closely with the Singapore Prison Services.
"The only way to do it is to engage the family, to support the family, to encourage the prisoners to change to have a good relationship with their family," Jason said.
Jason said the estimated number of children aged 5-18 with parents in jail – either one or both was about 3000.
KIP is funded by the Army but receives significant funding support from governmental agencies, corporate partners and other social services in Singapore.
As well as organising face-to-face meetings with parents, the program runs group-work sessions on Saturdays at the Army's Prison Support Services Centre in central Singapore.
Jason said those sessions aimed to develop the child's resilience by developing values in them and discussing some of the issues they faced. At the same time, other family members, such as spouses or caregivers, attended a support group setting of their own called Caregivers Connect.
"It's very interesting because you see parents coming together providing mutual support to each other; sharing their common experience and helping them to address their issues," Jason said.
Jennifer Shyna, the KIP program executive said that due to COVID-19 restrictions, several of those group sessions were held online.  
Jennifer, who runs Caregivers Connect with Jason, said the numbers were growing which was "encouraging and comforting".
"They are willing to step up and encourage one another and share their struggles," she said.
Corporate partners also run activities for the children of the program – several of which were done online this year because of COVID-19 restrictions – which include Christmas parties, zoo visits and adventure safaris.
Jason said provided care and support for the people part of KIP for between 12 months and three years which was longer than other similar programs in Singapore. "We also follow through to pre-release (of the inmate) all the way to post-release."
KIP began as Play and Wait and operated out of a shipping container in Changi but Jason said, today, the prison provided an area inside the Prison Link Complex, which was a "positive touchpoint" with storytelling, arts and craft and other activities. It is operated Monday to Friday by Army volunteers.
"While waiting to see parents, we can engage in the playroom and find out what the needs of the kids are and we can refer them to other agencies after we assess what needs they have" and hope they might come on board with the (KIP) program.
Jason said KIP reached about 175 children, 95 caregivers and about 110 inmates and some young people who had been part of the program had stayed on as volunteers or mentors.
"At the end of the day, our program must lead to certain outcomes and our outcomes must lead to make sure prisons are having less and less prisoners so that families and children will not be affected," Jason said.