You are here:
Home › Global Focus › Kroc Centre Partners With Lgbtq Sports League
Kroc centre partners with LGBTQ sports league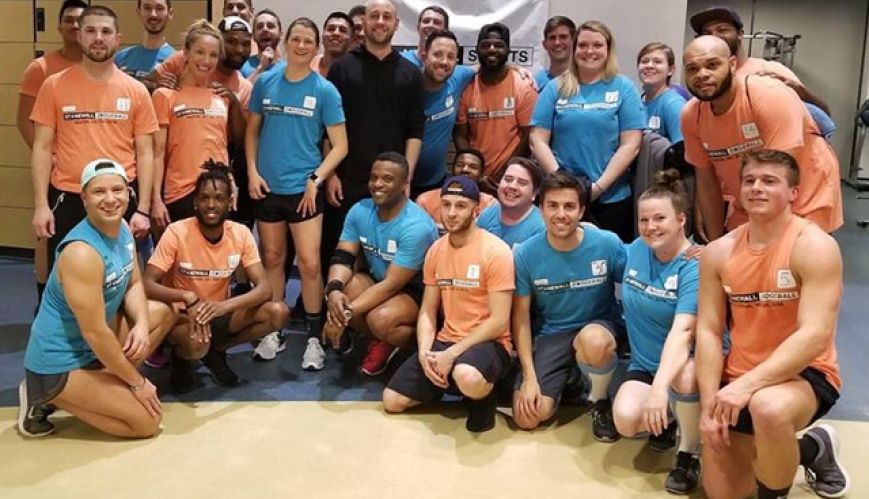 Kroc centre partners with LGBTQ sports league
The Salvation Army in Norfolk, Virigina, has welcomed dodgeball athletes from the LGBTQ community and is committed to welcoming and accepting them as part of the family.
Since early January, The Salvation Army Ray and Joan Kroc Corps Community Centre in Norfolk, Virginia, has welcomed a dodgeball league of over 250 LGBTQ athletes, run by Stonewall Sports.
Kroc Senior Officer Lieutenant Nathan Bridges and several Kroc Centre staff members make up one of the 14 teams in the league.
Upon finalising the partnership, Bridges wrote this in a statement to Stonewall Sports:
"It is our goal to ensure that everyone who comes through our doors is welcomed, accepted, and loved. We firmly hold to The Salvation Army core values and policy of non-discrimination in all of our programs and services.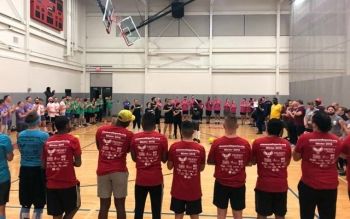 More than 250 LGBTQ athletes make up the dodgeball league.
"Motivated by the love of God, we serve and meet human needs without discrimination, regardless of race, gender, ethnicity, sexual orientation, or gender identity.
"The Salvation Army as an organisation is comprised of officers, employees, members, volunteers, and donors, many of whom are a part of the LGBTQ community. We are honoured and proud that they are part of our cherished family.
"We are aware that in the past some within The Salvation Army have not always represented us well in this regard. While we cannot speak to isolated past instances, we can assure you that we at the Kroc Centre take seriously our commitment to be a community of love that has no place for discrimination."
(Read the full statement here.)
The partnership has made it possible for bridges to be built between The Salvation Army and the LGBTQ community.
To date, three athletes have even become full-time members at the Kroc Centre.
Later in the year, Stonewall Sports plans to launch a new volleyball league hosted by the Kroc Centre, making the facility their year-round sports hub.
This article first appeared in the New Frontier Chronicle