You are here:
Home › Global Focus › Mentoring Program Inspires New Fitness Ministry
Mentoring program inspires new fitness ministry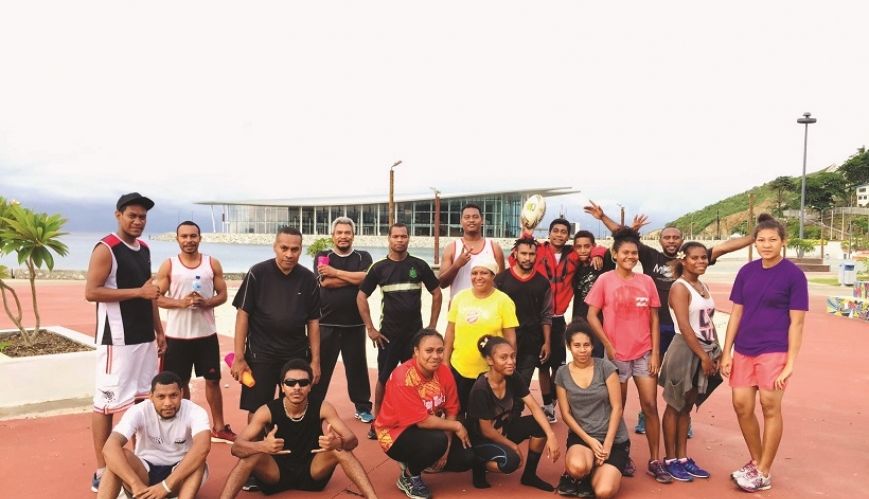 Mentoring program inspires new fitness ministry
Participants of the new fortnightly fitness ministry that is run out of Hohola Corps in Port Moresby, Papua New Guinea.
By Lauren Martin
An Australia Territory-funded project in Papua New Guinea is having a big impact on the lives of many through a new fitness initiative in Port Moresby.
The Hope and a Future project is a mentoring, leadership and holistic health program that has been running for six years.
Every year, a number of emerging Salvation Army leaders from Papua New Guinea are chosen to participate in the program, during which they run the Gold Coast Marathon and are given grants to pursue further education. 
Former participant Greg Vali, who attends Hohola Corps in Port Moresby, was so inspired by the program that he has now launched a new ministry (with his wife Teggy and another former participant John Eric), offering free fitness training.
"We wanted to share our Hope and a Future marathon experience with our Hohola corps members instead of keeping it to ourselves," said Teggy. "We thought, 'We should do Saturday fitness, just on Saturdays for trials, with all our corps members.' And when we tried it, they loved it! We had young kids coming and older people too."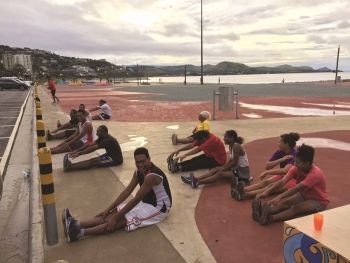 The fitness club focuses on a healthy mind, body and soul.
The group meets every fortnight, warms up and either goes for a run or does another fitness-based activity. In the beginning, those who attended were all from the corps, but soon people in the local community became interested in this group of people running through the streets together. 
"This fitness thing is not very common in Papua New Guinea," said Teggy. "But it's starting to become common now. Not like the previous years where you wouldn't see a lot of people doing training and running.
"This is a new way for us to bring a lot of people to come to know Jesus. While we are running or walking we just greet those on the streets, saying: 'Hello! Good morning!' And when they are interested they come and ask us, 'What's this group about, what are you guys doing?' And we say, 'We are just doing fitness, running, and just sharing and encouraging each other."
New members are joining and bringing their friends. The problem is most people in Papua New Guinea experience poverty and can't afford running shoes. However, thanks to a generous private donation from friends in Australia, a parcel of shoes soon arrived to get new members up and running.
For Greg Vali, the ministry is all about Jesus, who desires wholeness and health for his people in all aspects of life: "If you are a Christian you have to be fit … in the spiritual and you have to be fit in physical fitness as well. You have to balance that life.
"After running we warm down and do stretches and share the word of God and encourage each other. When they [participants] go back to their houses they tell stories about the running and some of their new friends start coming along too."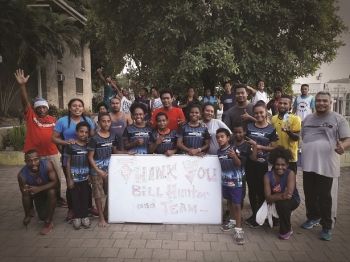 A generous donation allowed the ministry to purchase shoes for participants.
Bill Hunter, the Hope and a Future program head coach, believes the longer the program continues, the more its impact will be felt.
"Many of these young people are finding freedom, hope, confidence and opportunities for education like they never dreamed of. Employment, leadership roles in their corps, as well as inspiring and encouraging others are just some of the benefits of this program."
The 2019 Hope and a Future participants are currently training for the upcoming Gold Coast Marathon, which they will run on 5 July. "Please keep them in your prayers," said Bill.
Australian Salvationists with an interest in running are being encouraged to join them at the event by signing up and running the full marathon, half marathon or the 10 or 5.7km events. 
"There will be a Salvation Army tent set up at the start and finish line of the half marathon and marathon events on the Sunday where runners and supporters can congregate," said Bill.
"Even if you're not running, we would love to see you so come down and support the Papua New Guinea Hope and a Future team. Come and celebrate them as they strive to achieve their dreams!"
For more information about the Hope and a Future program and how you can support or be involved, email the NSW-ACT Division at: asknswact@aue.salvationarmy.org