You are here:
Home › Global Focus › New Program Focuses On Unity Discomfort And Courageous Conversations
New program focuses on unity, discomfort and courageous conversations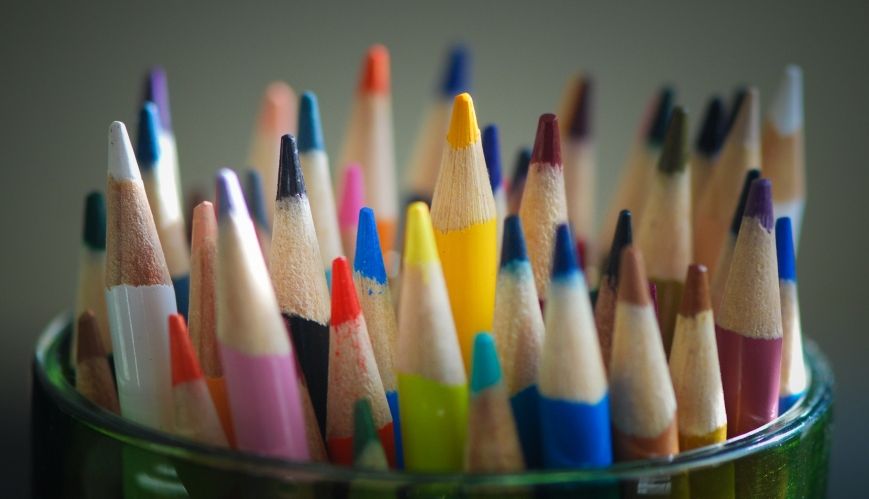 New program focuses on unity, discomfort and courageous conversations
As part of the new "Courageous Conversations" program in the United States Southern Territory, the youth department "Youthdownsouth" hosted the first livestream dialogue on the topic of race, last week.
More than 3800 people from across the territory viewed the livestream, including new territorial leaders, Commissioners Willis and Barbara Howell, who joined the conversation on their first day in office.
The Courageous Conversations initiative, created by Lieutenant-Colonels William and Debra Mockabee, Territorial Program and Assistant Program Secretaries respectively, in partnership with department heads in the Program section, will ask Salvationists of the Southern Territory to hold discussions on controversial topics with people, with the purpose of building a spirit of unity and acceptance within the Church.
Participation in the initiative is not required, and there are no strict guidelines for implementation. Discussions guides will be available to help facilitators guide conversation around a variety of issues that are dividing communities today.
The first discussion guide, A Bridge to Racial Unity, created by the organisation Build the Bridge, provides resources for discussing white privilege, bias and racial reconciliation. Included in this guide are suggestions on how to form and lead respectful discussion groups that include people of different ages, races, backgrounds and political affiliations.
"There's so many things going on in our country right now," Lieut-Colonel William Mockabee said. "We wanted to at least give guidelines for how to have a conversation that you would normally be afraid to have."
The initiative is being rolled out this [northern] autumn through the Program Department and will be implemented in different ways by the Music and Creative Arts, Men's Ministries, Evangelism and Adult Ministries and Youth departments.
The Courageous Conversations team.
For many young Salvationists, a territorial response to divisive issues, especially racism, is long overdue.
"We made space for conversations about bias at Territorial Youth Institute and the response to that highlighted the desire of our young people to have this conversation," said Captain Sarah Nelson, Associate Territorial Youth Secretary.
The department will conduct a Courageous Conversations event on "I'll Fight" Day during the first Territorial Young Adult Conference in January. Conference attendees will be split into small groups during the Saturday lunch hour to have honest and respectful dialogues about racism.
"We are creating a safe space, but we are not sugar-coating the issue," said Jovanie Smith, Territorial Young Adult and Mission Deployment Coordinator. "When the recent hurricanes happened, my Facebook feed was full of people saying that The Salvation Army responds immediately to natural disasters but won't respond to racism. By inviting conversation, we will hear how our silence has hurt people."
The goal of the initiative is not to reach agreement on every issue, but to remind Salvationists how to accept another's point of view and to disagree respectfully. If we don't learn how to do this, Lieut-Colonels Mockabee anticipate that the divide between us will continue to widen, and Captain Nelson fears people will leave The Salvation Army.
"We want our young adults to feel heard and valued," Captain Nelson said. "If they become convinced that we are only interested in what concerns the organisation – that we don't value individuals over the organisation – we lose them."
Q&A – Lieutenants-Colonel William and Debra Mockabee
Q: How did the Courageous Conversations initiative get started?
WM: It started at youth councils with young people. I was asked to speak at three youth councils this year, and the theme was "Wired." The Scripture verse was Psalm 139. As I began thinking about that verse, I got to thinking about the fact that people are not born to hate. They're not born hating people from diverse cultures or different races. You're not born that way. It's taught. So, in my speeches, I exposed my own upbringing where racism was a way of life. Racism was something that we all saw. I grew up in Alabama during segregation. I saw it. For me, as a kid, it was normal. It was a normal way of life, and I think that is how racism is bred – you're taught that. We don't do a lot of talking about that. It's not comfortable. I felt that youth councils would be a good time to share it.
Q: How did young people respond to this?
WM: I think people were surprised. A lot of young people thanked us for doing it, for having the conversation.
Q: What happened from there?
DM: After, we were in a [adult] Sunday school class and slavery came up. We have a diverse class, and it was really uncomfortable. A comment was made that we should have more conversations like this. In the midst of all that, Charlottesville happened, and nobody was talking about it. That's when we decided we have got to do something about it.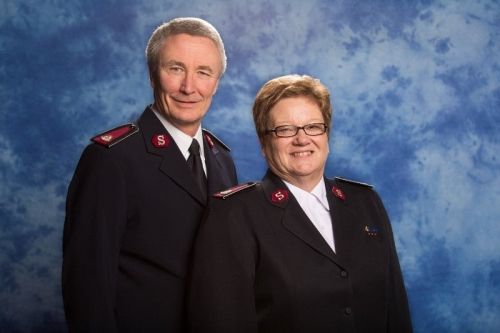 Lieutenant- Colonels William and Debra Mockabee.
Q: How does the Courageous Conversations initiative work?
WM: We have a conversation guide that will be available via Ministry Toolkit. We want this to be talked about in our existing programs including Girl Guards, Sunbeams, band and adult classes.
DM: We'll be creating conversation guides about not only racism but about other difficult topics.
Q: The goal is to get people talking about things they aren't comfortable being open about. How do you create an environment where people know they can do that without fear of judgment?
WM: Well, I think that is the most difficult thing to do. Getting people to that first meeting, and getting someone to say, "I was a racist," is not easy. These conversations are happening somewhere. Why would they not happen within the Body of Christ?
DM: We are going to have to model that ourselves. I think the most difficult hurdle to jump is getting people to understand that, if you're in this group, it's a safe place and nothing is going to happen because of what you say. There would be no value to this if we can't establish that upfront.
Q: What is the goal of this initiative?
WM: There's a biblical word ... forbearance. It's the idea that we can disagree, but we don't have to hate each other because we disagree.
DM: At the end of the day, if there's no tangible result from this other than people walking out of these groups, maybe still with their different opinions, but in unity. That, for me, is the goal: unity and total understanding of the biblical view.
Q: Why is now the right time for us to start having these conversations?
WM: I think we are behind in the Army in addressing this. We have reasons to be concerned, and I don't want to minimise those concerns, but we are late to the game. When you look at our communities, when you look at our corps, we are reaching multiple generations and cultures. No one is better placed to do this than The Salvation Army.
DM: People are tired. They are just tired of it all, and they don't know where to go or what to do. So I think now is the time.
Q: What are the consequences for The Salvation Army if we don't start to have these conversations?
DM: It will get worse. I think people will hate each other and be divided on all fronts – if not by colour and race, then by political party. I think on every level it will get worse.
Q: What would you like to say to those who don't think this initiative has any value?
WM: I would acknowledge their view but disagree, and ask in a non-threatening way what they are basing that on. That's a courageous conversation, and we should welcome that.
The full version of this article can be viewed at southernspiritonline.org/
To listen to the livestream conversation, go to youthdownsouth on Facebook.