You are here:
Home › Global Focus › Salvation Army A Valuable Contributor At International Womens Conference
Salvation Army a valuable contributor at international women's conference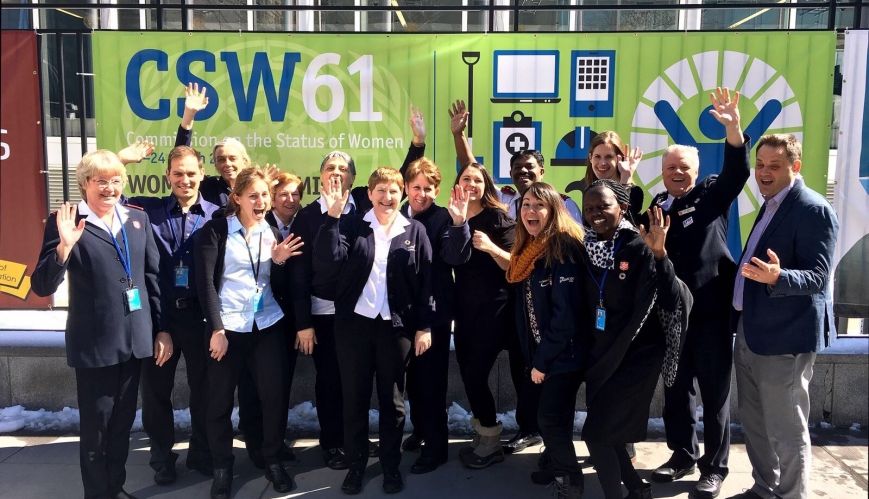 Salvation Army a valuable contributor at international women's conference
Salvation Army delegates to the CSW61 came to New York from all over the world.

By Anne Gregora

I have been part of a Salvation Army delegation both presenting and attending sessions at the 61st Commission on the Status of Women (CSW61) in New York. The commission, which is being held at the United Nations Headquarters, started on 13 March and concludes on Friday. Our group consists of Salvation Army officers and staff from India, Kuwait, Sri Lanka, Italy, Canada, UK, Belgium (EU office), Kenya, USA and Mexico. It is a privilege to be part of a group that, collectively, holds a wealth of practical experience and knowledge.

CSW61's priority theme is "Women's economic empowerment in the changing world of work". In addition to events hosted at the United Nations, there have been parallel NGO events in order to cover broader gender-based violence issues and to go deeper into research, case studies and work throughout the world. These parallel events have given us an opportunity to share the work of The Salvation Army around the world in protecting and promoting women, as well as learning from others in the same field.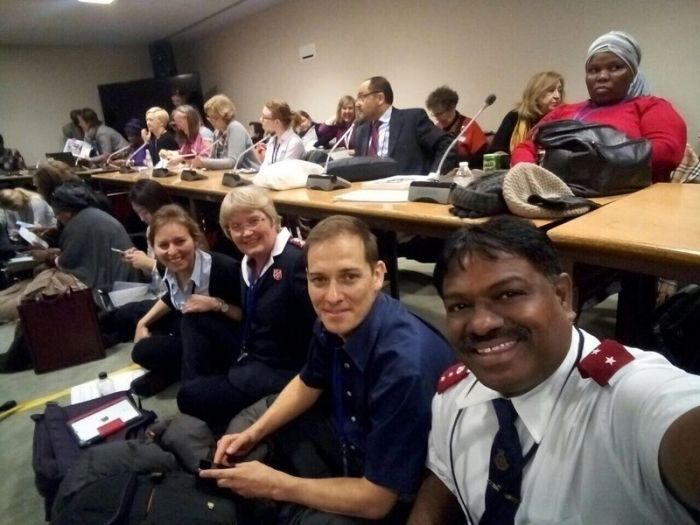 Salvation Army delegates both presented, and attended, a wide range of sessions throughout the two weeks of the conference.
The Salvation Army presented an event on our partnership with the Anglican Alliance that has increased the capacity of local church congregations to raise awareness and respond to human trafficking appropriately in local contexts. A further presentation was on Salvation Army initiatives around the world which improve the economic status and security of local communities through providing women with an opportunity of income generation.

I have been encouraged to think laterally about solutions to some of the problems and barriers that women face around the world. I have also become aware of innovative and relevant resources and methods to add to the Army's "toolbox" for responding.

Session topics have ranged from engaging men to fight for women's rights, to working with unions to advocate for factory workers to human trafficking survivor movements to promoting women's work in science, technology, engineering and mathematics!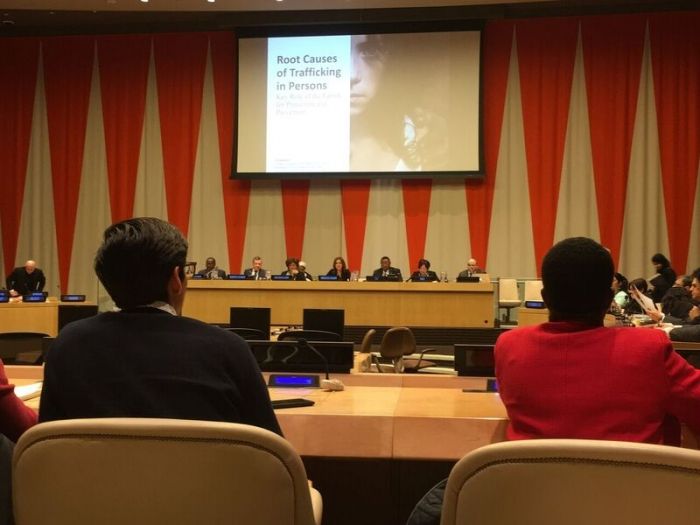 The Salvation Army is known worldwide for its work on anti-human trafficking and gender based violence. 
This week has been exceptionally powerful, as prior to attending CSW61, the International Anti Human Trafficking Taskforce, to which I am a member on behalf of the United Kingdom with the Republic of Ireland Territory, and our international anti-human trafficking work met. Learnings from the CSW61 have consolidated and reinforced the importance of our international anti-human trafficking and gender based violence work. 

In an effort to ensure that our learnings from CSW61 are shared well beyond our group here, we have kept notes including useful websites and organisations from each session attended and these can be accessed at salvationarmy.org/isjc/csw2017

Anne, an Australian, is the Program Advisor for Anti-Human Trafficking and Gender-Based Violence for International Projects and Programs at the United Kingdom with the Republic of Ireland Territory.