You are here:
Home › Global Focus › Stuff The Bus Supplying Struggling Family School Needs
Stuff the Bus supplying struggling family school needs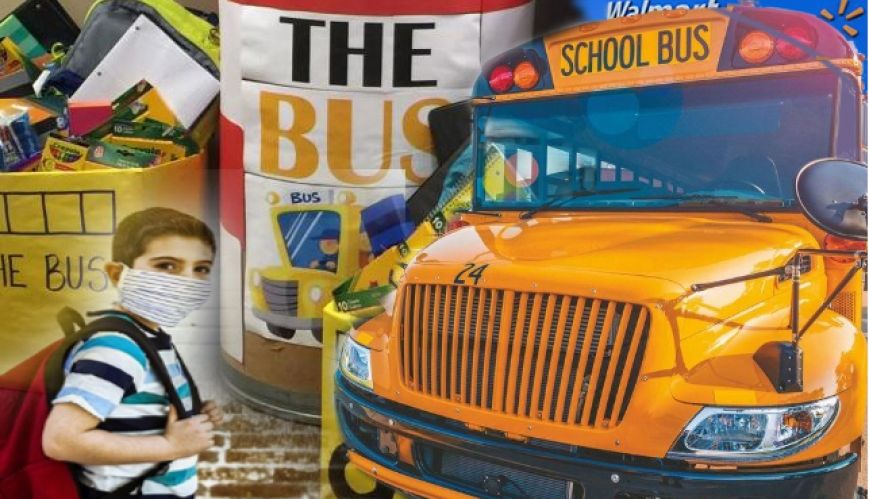 Stuff the Bus supplying struggling family school needs
The Salvation Army across the United States is running its second annual Stuff the Bus campaign to collect supplies to help low-income families kit out their children for the new school year. Artwork: Darryl Whitecross
By Darryl Whitecross and news agencies
Stuff the Bus is a relatively new initiative from The Salvation Army in America where, in conjunction with giant United States retailer Walmart, thousands of dollars of supplies and uniforms are collected to hand out to struggling families to outfit their children at the beginning of the new school year.
The initiative is in its second year and, across the country between 7-9 August, corps, missions and centres collected donations to help the children regardless of their learning environment.
Joseph Cohen, communications manager at the Army's national headquarters in Virginia, USA, said this year's campaign has been run differently due to COVID-19 restrictions. In many situations, it was done as a virtual campaign where people donated goods online.
"With the need for social distancing, it was impossible for the campaign to include onsite volunteers. This is why customers at some 4500 Walmart stores will not see a Salvation Army bellringer at the front door or a Stuff the Bus volunteer at the onsite bin for the event," Joseph said.
"We are sincerely grateful to Walmart for finding a way to collaborate with The Salvation Army despite the challenges brought on by COVID-19 in 2020," he said.
The Stuff the Bus program was introduced as a way of coordinating nationally what had become common practice across the country where the Army linked with businesses in their communities for school supply drives each year.
"In 2019 and 2020, The Salvation Army has been blessed with a nationwide collaboration with Walmart for school supply drives in thousands of communities," Joseph said.
He said the Army was a major provider of children's services in the US, including music education, child daycare, summer day and residential camps and community centres.
It's back-to-school supply programs are run in about 5000 communities.
Commissioner David Hudson, former US national commander, said around September each year, the Army saw an increase in need, "partly because family finances are strained every year by the expense of providing backpacks, pens, pencils, notebooks, glue sticks and other basic back to school items".
"Unfortunately, there are 30 million children in the United States whose parents will have to choose between one needed item and another. They'll have to make unfair choices like school supplies or groceries. School supplies or the electric bills; school supplies or prescriptions. The only choice they want to make is a bright future for their children," David said.
National Commander Commissioner Kenneth Hodder said feeling unprepared for class put students at a disadvantage and created lasting social and emotional challenges. "School supplies remain critical to their success," he said.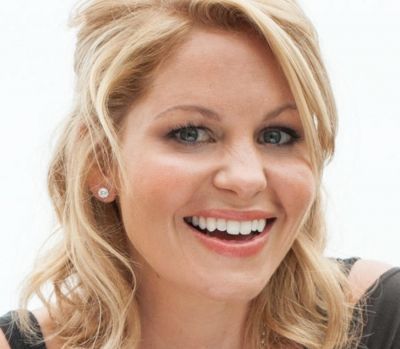 American actor Candace Cameron Bure ... helping to promote Stuff the Bus.
State of the Nation
Some Army centres expand their Stuff the Bus programs to include free haircuts, food and baby supplies.
Staunton, Virginia, is one such centre where that was happening. The handing out school supplies and the haircuts were part of Staunton's Summer Celebration. Corps Officer Lieutenant Johnathan Meredith said that, in recent months, the increase in calls for assistance had risen more than 300 per cent.
In Pittsburg, Kansas, a bus was to be parked outside the Walmart store but people would not be allowed to go inside it as they were last year. Because of COVID-19 restrictions, Army volunteers cannot be at the store to collect cash donations but there will be red barrels at the entrances where shoppers can leave their donations.
In Porter County, the Army called its back-to-school program 'Dress Up for The Bus'. In the lead-up to the day, the corps collected donations of new clothes and gift cards for haircuts for children up to 12 years of age.
In the Tri-States area of Illinois, Missouri and Tennessee, an Army volunteer coordinator, Jeremy Koren, said the Stuff the Bus campaign helped put parents' minds at ease "so they don't have to worry about when they do go back to school."
In Terre Haute, in Vigo County, Envoy Sue Linden said the Army planned to give away hundreds of donated backpacks filled with school supplies.
In Wake County, the Army runs a book bag drive, which looks a little different this year. Instead of the usual school supplies, the Army is calling for donations of hand sanitiser, wipes and masks to include in the bags. The Army's Shakeda Muldrow said the safety equipment was needed to ensure the wellbeing of the children, their families and the teachers. "No matter if you're leaning in-person or you're learning at home with your parents or if you're doing homeschooling or you're doing it remotely, there's still a need for supplies," Shakeka said. "Children still need to feel confident that they have the tools that will give them academic success."
In Spokane, the Army calls its annual drive 'Burst a Bus' where the community is asked to show support for those struggling in that community by donating school supplies and backpacks. The Army's Joshua Shulz said 4000 stocked backpacks were to be given away at a drive-through facility at the Spokane County Fair and Expo Center.
Celebrities are helping spread the Stuff the Bus message. In Alexandria, Virginia, actor and author Candace Cameron Bure said the Army was helping set children up for success in a variety of ways with the Stuff the Bus helping to start off the new school year well. "As a mother, I feel that every child deserves the tools they need to thrive and the opportunity to look past their circumstances and achieve their dreams," Candace said.
In Bryan, Texas, the Army's women's auxiliary of Bryan-College Station had 30 $100 gift cards to hand out to students to buy school supplies. It is something the auxiliary does each year. Bryan-College Station corps officer, Lieutenant Andrea Israel said with some families fighting greater setbacks with COVID-19 it was hoped the gift carts would "greatly reduce" some of the back-to-school stress for families.
In Palm Springs, the campaign is called the 'Back-to-school Bash'. Captain James Parks said backpacks full of school supplies, food and toys for students up to 12 would be given out a drive-through event at The Davis Center in Cathedral City. James said normally the bash, an open house-type event would be run complete with "jumpers and waterslides" with up to 1000 people taking part but this year, due to COVID-19, it was limited to pick-up from cars. This year, a packet of face masks would be included.
While Army has its own national Stuff the Bus campaign and individual corps run their own spin-offs, many media organisations and business groups hold their own school supplies drives and give what they collect the Army to distribute.