Tassie Salvos leader part of famine fight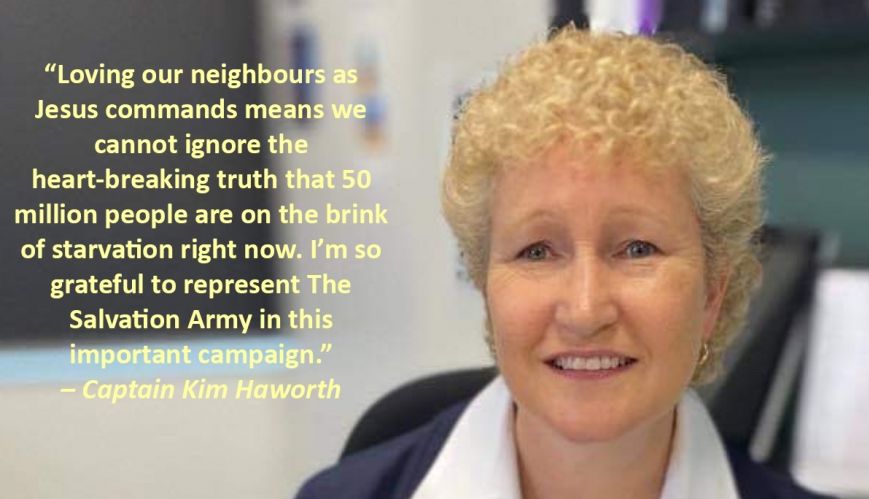 Tassie Salvos leader part of famine fight
Tasmania Divisional Commander Captain Kim Haworth was part of a 37-strong group of female Christian leaders who gathered at Parliament House in Canberra last week.
By Anne Simpson
Tasmanian Divisional Commander Captain Kim Haworth joined influential women across the Australian Church in Canberra last week to advocate for the world's most vulnerable people.
The fourth annual Micah Women Leaders Delegation brought together 37 female leaders representing 14 denominations, including Micah's Coalition of Aid and Development members.
They were in Canberra to advocate for the Help Fight Famine Campaign. Launched by Micah Australia this year, the campaign is calling on the Australian Government to contribute $150 million to prevent famine in five at-risk countries.
"It's such a privilege to live, love and fight alongside others wherever there is hardship or injustice," Kim said. "Partnering with the Micah WLN to shine a light on the current unprecedented global hunger crisis beyond our shores is crucial and a moral imperative!
"Loving our neighbours as Jesus commands means we cannot ignore the heart-breaking truth that 50 million people are on the brink of starvation right now. I'm so grateful to represent The Salvation Army in this important campaign."
More than 40 meetings with Members of Parliament impressed the concern of churches and development agencies that delaying action would cost the lives of the world's poorest people in Somalia, Ethiopia, Yemen, South Sudan and Afghanistan.
The Fight Famine Campaign is driven by the unprecedented increase in acute food insecurity faced by 345 million people worldwide.
Last week, the UN announced that Somalia was facing famine by the end of the year.
"Conflict, COVID, climate shocks and the war in Ukraine have converged to create the perfect storm for an unprecedented crisis," said Carly Smith, senior lobbyist for Micah Australia.
"Our prayer as women leaders is to steward to voices of those facing this crisis well. It is an honour to be able to bring this voice to Parliament on behalf of our brothers and sisters around the world, and we believe it is a Biblical call to do so. There is something so powerful about Christian women leaders bringing this message to our nation's leaders." 
Micah Australia is a coalition of Christian international development agencies under the leadership of Reverend Tim Costello. It empowers Australian Christians to advocate for the most urgent global justice issues facing the world today.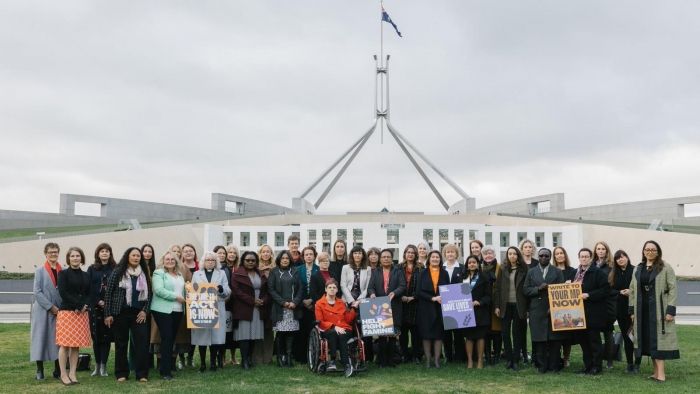 Tasmania Divisional Commander Captain Kim Haworth (standing behind the purple 'Save Lives' sign) and the group in Canberra last week.