You are here:
Home › Global Focus › Tiny Towns In Nz Benefit From Army Light Bulb Moment
Tiny towns in NZ benefit from Army light-bulb moment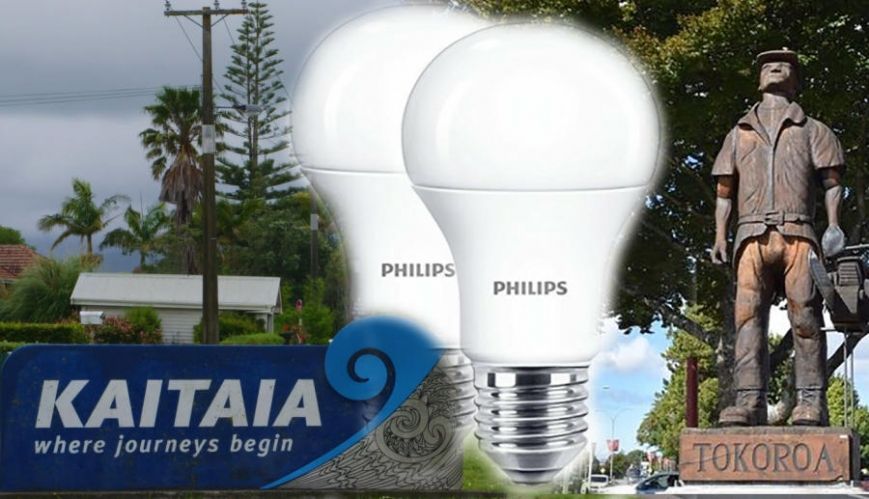 Tiny towns in NZ benefit from Army light-bulb moment
Coming to town: The Salvation Army is giving away 10,000 energy-efficient lightbulbs in New Zealand. Artwork: Darryl Whitecross
By Darryl Whitecross
The Salvation Army on the North Island of New Zealand is taking part in a new program involving the giving away about 10,000 energy-efficient lightbulbs to low-income families in two tiny towns.
Jono Bell, the Army's Community Ministries Director, said the program was a trial between the Energy Efficiency Conservation Authority (EECA) and The Salvation Army in New Zealand.
The actual start date of the trial was delayed due to the country being put back in lockdown after another spike in the COVID-19 pandemic across the nation.
The program planned to be launched mid-August but eventually went ahead on 31 August in Kaitaia, a town at the base of the Aupouri Peninsula at the tip of the North Island and then Tokoroa, about 45km south-east of Rotorua.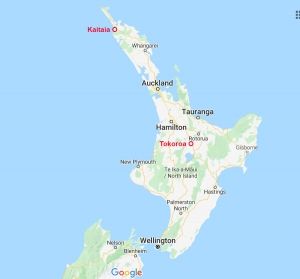 Google map to show the approximate location of Kaitaia and Tokoroa.
Jono said many struggling families often could not afford to replace blown globes – especially with the more expensive energy-efficient varieties – but hoped that many people would take part in the program, which also would help them reduce their power bills.
At the beginning of August, 2000 households in Kaitaia were sent a letter and a voucher to redeem five free LED lightbulbs.
Residents could begin redeeming their vouchers from 31 August to 5 September. A similar venture is planned to be run in Tokoroa between 27 September and 3 October targeting 5100 homes.
Jono said any savings for people on low or fixed incomes allowed them to buy other essentials they might not otherwise have afforded. "We notice people often don't replace blown bulbs because it's a way to save money," Jono said.
"We're hoping people will be keen to take part in the trial and will end up saving money on their power bills as a result. We want everyone to be able to live in warm, welcoming homes that are as energy and cost-efficient as possible.
"We're really keen to work with EECA to see as many whanau in Kaitaia as possible take up this offer," Jono added. (whanau, in English, means an extended family or community of related families who live together in the same area.)
The Salvation Army's Jono Bell.
Charlie Hands, the EECA's manager for the project, said the giveaway in Kaitaia and Tokoria had come about after the authority had carried out a number of pilot schemes to determine the "most cost-effective way" to get LED bulbs into low-income households.
Charlie said that, if successful, the giveaway may lead to a "more widespread national promotion".
Other similar programs around the country have involved partnering with a supermarket in Wairoa and Mitre 10 in Southland. Several other trials have involved partnering with community trusts.
Jono said the energy-efficient light globes were not cheap, and while they saved money in the long-term, many households didn't have "discretionary money" to spend on them.
"It can save up to $300 through the life of the lightbulb through energy savings," Jono said. "It's much better for people's pockets, and it's much better for the environment."