World Cup men's camp scores goal for women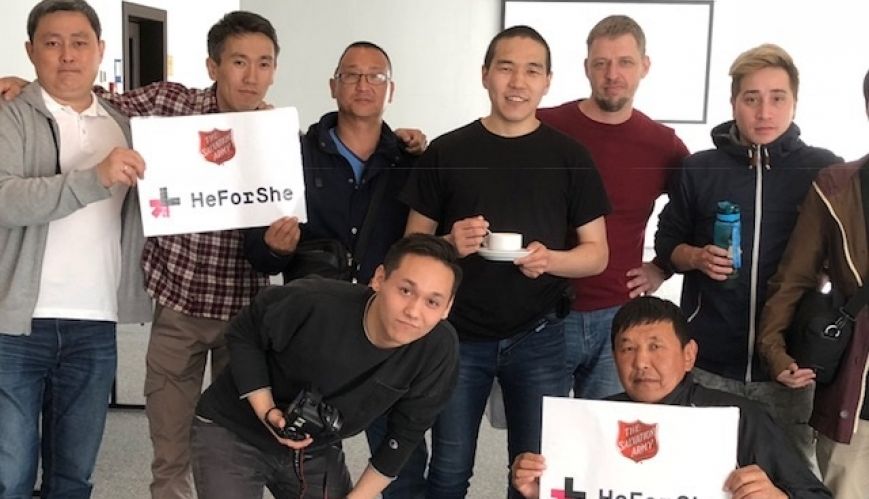 World Cup men's camp scores goal for women
As part of a program linked to the 2018 FIFA World Cup taking place in Russia, a Salvation Army camp has brought together more than 50 men from across the country. 
Based in Moscow, the men's weekend took the theme "Mission Possible" and provided opportunity to learn together and discuss what it is to be Christian men in the 21st century.

The main focus was on attitudes towards women.

Playing on the Mission Impossible film title, the question was asked: Is it possible to get men and boys to change their behaviour towards women? Topics covered included: men paying for sex, pornography, domestic violence and rape.

There was discussion on how, even in Christian homes, men can behave in stereotypical, chauvinistic ways.

Other questions raised were: What is it to be a man? What is it to be a woman? How can men make a difference by respecting women and standing up for their rights?
God's Word on women
The weekend started with a Bible study in which Major Vadim Khurin, Rostov-on Don Corps Officer and Russia Regional Officer for Education, helped delegates to explore what God's Word says about the equality of men and women.


As guest speaker I then led the discussions and took the men through the "Barbershop" toolbox of resource materials designed to encourage men and boys to examine their attitudes as part of a strategy to reduce abuse of women and girls. This approach is linked to the United Nations Women's campaign HeForShe, which encourages men to be proactive in supporting women's rights.

The men's camp was really only the medium – the main goal was to start the conversation and discussion with men and boys to talk about their attitudes towards women.

If we can hold such discussions in youth camps, youth clubs, Sunday schools, band practices, men's fellowships, Bible home groups, prison ministry, hostels and social centres, then think of how attitudes can change!

The Church has not always been the best role model for women's rights – either their roles or ministries were restricted or they were made subservient to men by quoting a couple of Bible references out of context or reference to the full Gospel. The Church needs to be supporting women's rights proactively.

Anti-human trafficking will be less of a problem if we can reduce the demand, especially for sex and labour trafficking, by trying to get men to move beyond their irrational feeling of entitlement to have power over other people who they perceive as being weaker and able to be exploited, rather than using their strengths to help and support.
Anti-human trafficking campaign
The men's camp was part of a wider Russian Salvation Army anti-human trafficking campaign during the 2018 World Cup, in partnership with Exodus Cry, an international non-profit organisation committed to abolishing sex trafficking and the commercial sex industry, while assisting and empowering its victims.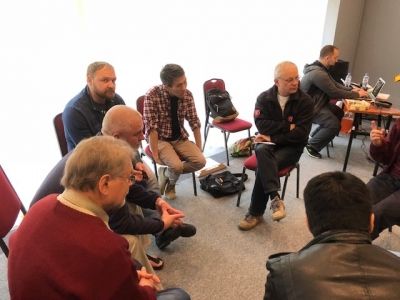 Helen Taylor, from Exodus Cry, also spoke at the men's conference about prostitution. She encouraged delegates to "use your strength to help make a difference for women".

The men returned home equipped and inspired to hold similar discussions in their towns as part of their ministry across Russia.

The Salvation Army is also partnering with anti-human trafficking organisation, Safe House Foundation, to run information and awareness seminars in Moscow, St Petersburg, Rostov-on-Don and Samara.
Major Mike Stannett is The Salvation Army's European Affairs Officer and Regional Leader, France and Belgium Territory.