South Brisbane Hope Communities - doing life together, differently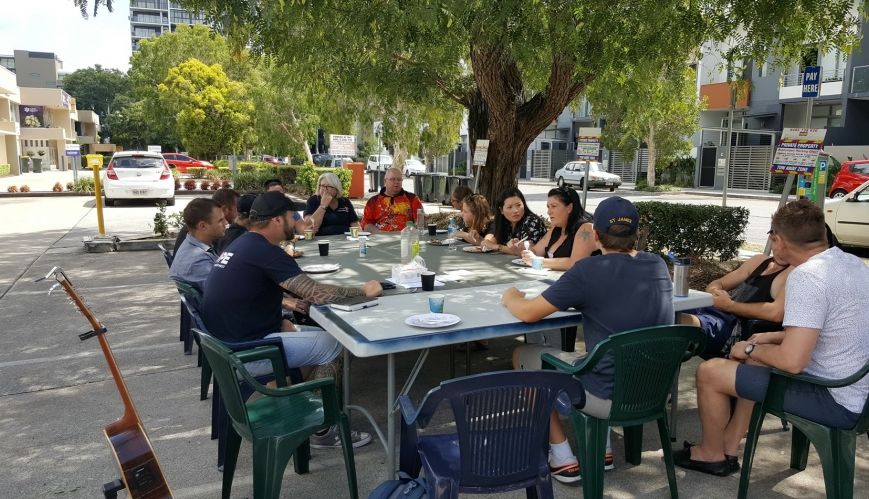 South Brisbane Hope Communities - doing life together, differently
"Small enough to care but large enough to dare" is how Major Colin Hopper describes the ideal size of a missional community – which translates to somewhere between 20-40 people, working in their local context for authentic caring relationships and effective mission together.
Caring and daring are clearly part of the missional communities, led by Majors Colin and Sue Hopper in Brisbane and known collectively as South Brisbane Hope Communities. "We know that the way we do church in so many places has to change, and missional communities is an approach that is working effectively in many countries, including the UK and Australia," says Major Colin.
This approach is largely based on the writings and teaching of both Neil Cole, author of Organic Church, Growing Faith where Life Happens, and Mike Breen, author of Building a Discipling Culture.
"During our missional communities training, and as we started to connect with the local community implementing the missional community approach, we wanted to use a description that communicated and resonated with the community the essence of The Salvation Army's work and heart. This is why we started with the name South Brisbane Hope Communities."
In Brisbane, a focus of South Brisbane Hope Communities are two Family Stores – one in the inner-city suburb of West End, (pictured above) and the other in Moorooka, 7km south of the CBD.
The two communities are very different. West End is quite eclectic, with a strong university student culture, young medical professionals, long-term residents and a significant homeless population.
Moorooka is more multicultural, with many new arrivals from Sudan, Somalia and Afghanistan.
"The Family Stores are a great way to learn about the people who make up these specific communities and connect with them," explains Major Colin.
In West End, the Hoppers and their team have set up a monthly pattern in their approach to the community. On the first and third Sundays of the month there is an "open table" in the carpark of the Family Store, where people gather for brunch, worship and teaching.
On the fourth Sunday of each month, a group from the missional community lead "Hope at the Kiosk" – an outreach in the centre of West End.
"The kiosk is a central location where other agencies meet during the week to offer support," explains Major Colin. "On a Sunday morning we meet there as a team, invite anyone around to come and have breakfast with us, connect with them and offer prayer to those who join.
"This is the purpose of a missional community – to be a strong, vibrant and caring community that serves together, that champions and embodies the words, works and ways of Jesus, that invites non-believers to share community, invites them into relationship with him and then to live the lifestyle of being a follower of Jesus today – making disciples who make disciples."
A "Celebration of Hope" takes place on the second Sunday of the month. The local hall is hired, a community lunch is served, and everyone who has gathered for the celebration participates in a larger worship event and a sharing of transformation stories.
"As we add more hope community groups throughout the area, they will become part of the celebration group, part of the larger corps coming together to worship and celebrate," says Major Colin.
"This is another purpose of a missional community – to reproduce and multiply. The hope is for not one, but many sustainable missional communities to be formed. Reproducing disciples and missional communities creates a sustainable multiplying church."
For the Hoppers and their team, it's all about coming together as a community, with a strong emphasis on building disciples and what it means to be a follower of Jesus today. "We need to do things differently, not fall into the default of doing things the way we've always done them," says Major Colin. "It's connections, really doing life together."
South Brisbane Hope Communities have also partnered with other local groups in their outreach. Once a month we partner with "Community Friends" while they give away "food bank groceries" and we hold a barbecue for up to 150 people. Some people from these groups also attend the Celebration of Hope.
Major Colin explains that, from day one, the mandate of the missional communities was not just to create one big group in one location, but to multiply more groups in different places within the community.
"There are opportunities to replicate this approach in other communities, including in rural areas," says Major Colin. "Rather than starting a corps, this approach allows us to serve and bless the local community, build connections and help people come to know and follow Christ."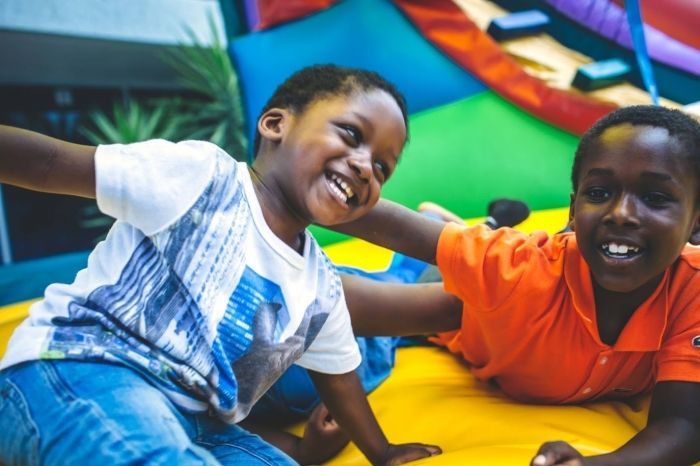 Back to the Family Stores – the focus points of these communities. The Hoppers and their team work closely with the staff and volunteers in both stores, and see them as an integral part of their hope community groups.
"We want the staff and volunteers at our Family Stores to join us and be part of the mission as well, so they're not just coming in to help with fundraising and retail, but are part of serving the community, of being the hands and feet of Christ," Major Colin explains.
"We ask them about this, and they so much want to be a part of this work. Some of this comes out of our optional readings and prayers each morning, which includes praying for their needs too.
"In Moorooka, many people of Muslim faith are part of our store, and still the majority of them stay for readings and prayer. They see the difference we make."
For more information, follow Major Colin's blog at salvoshopecommunities.org.au/blog
Check out the website at salvoshopecommunities.org.au or follow Hope Communities on Facebook facebook.com/SalvosHopeCommunities/