Aged Care Plus to introduce dementia care model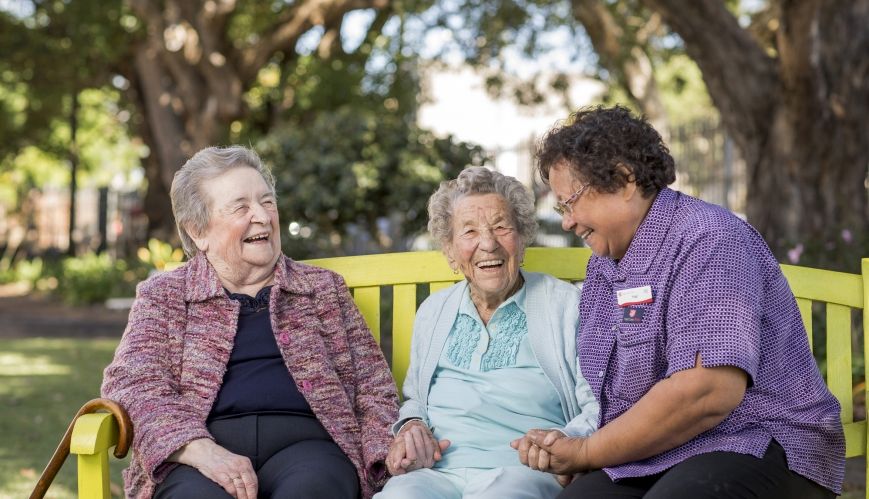 Aged Care Plus to introduce dementia care model
15 June 2016
The Salvation Army Aged Care Plus has been selected as one of only two aged care providers in Australia to launch a ground-breaking, internationally recognised model of dementia care – the "Butterfly Household Care Model".

Pioneered in the United Kingdom by Dementia Care Matters, The Cairns Aged Care Plus Centre at Chapel Hill, Queensland, and Mountain View Aged Care Plus Centre in Narrabundah, ACT, will implement the new model next month.

The model will transform the way Aged Care Plus cares for older Australians living with dementia through physical, emotional and spiritual care complemented by resident activities, staff training and changes in the physical environment to truly create meaningful engagement with residents.
 
Sharon Callister, Chief Executive Officer of Aged Care Plus, says the organisation has been focusing its efforts on clinical excellence in dementia care. "This commitment to excellence is enhanced as we partner with Dementia Care Matters to build on our existing work and truly bring hope, fulfilment and meaning to residents' lives and ultimately a better quality of life," Sharon said.

"This model focuses on what is important for our residents, with respect to the rich lives they have led, as well as their current and future needs."

The model has shown significant international success in improving the quality of life, health and wellbeing for residents with dementia, shown through increases in resident and staff satisfaction, decreased expressive behaviours, improved social interactions and meaningful engagement with residents.

Tania da Fonseca, centre manager of The Cairns Aged Care Plus Centre at Chapel Hill, is looking forward to the culture change needed to transform care for residents.

"Our residents in the memory support units will begin to see a transformation in our culture through improved relationships and interactions on an emotional level. Our employees will be trained by the experts from the UK in how to foster stronger emotional connections with our residents by drawing out and understanding their thoughts and feelings," Tania said.

The care provided will now be guided by residents' interests rather than the traditional task focus. The daily routines will give way to a relaxed, free-flowing, unscheduled day allowing residents the chance to have fun and express their feelings and emotions.

Following implementation in Brisbane and Canberra, the model will be rolled out to all 14 of the remaining Aged Care Plus centres in NSW, ACT and Queensland. Aged Care Plus will also be the first provider to implement the model in the Community Care setting.