Australian officer featured in worldwide online forum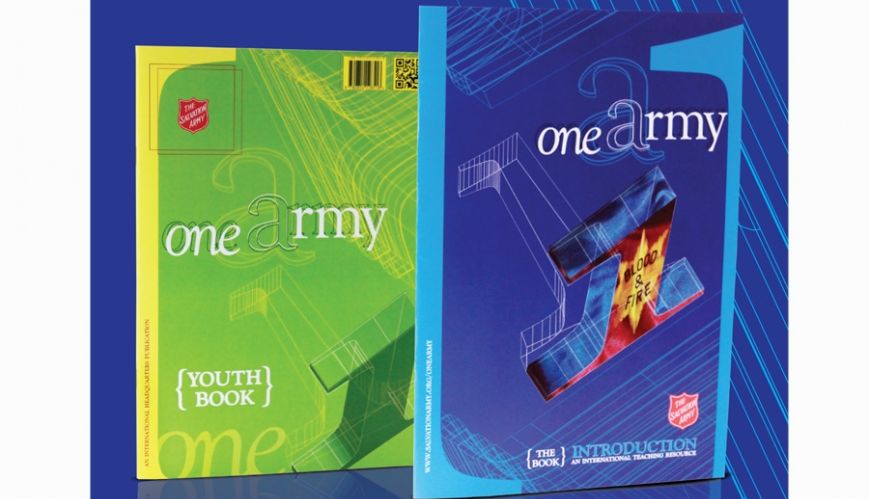 Australian officer featured in worldwide online forum
25 July 2016
Salvation Army Sydney Wide Area Officer, Major Stuart Reid, was interviewed as part of the worldwide One Army Live online forum on 20 July. Major Reid is currently attending the Army's International College for Officers (ICO) at Sunbury Court, near London.
Led by Commissioner Robert Street, the writer of the One Army resource, the online forum was live-streamed from the International Headquarters' Facebook page. Salvationists and friends from around the world tuned in to listen and add their thoughts on the discussion about "Jesus – Servant Supreme". "The [One Army] teaching is based firmly on the unifying figure of Jesus – who he was, what he taught and his desire to have relationship with every individual," said Commissioner Street.
"Among the main aims of the One Army teaching is that of ensuring that Salvationists throughout the world are united in their understanding of what the Army believes, what God called it to be and what it should be doing as well – as helping individuals to find their own place in its ministry. So we have encouraged interaction (global and local) from the start. By communicating with one another globally on matters of Christian faith and practice, we can understand and support one another better, and learn more about each other's ministry and challenges."
Alongside Major Reid were two ICO delegates from Russia and Tanzania, who offered their insight into how to be servant leaders. Major Reid shared from his experiences as a Salvation Army leader in Australia about the importance of not being swayed by world distractions. "It's so easy to drift back to the culture where I am, which is about power, control, wealth and possessions. Jesus was a continual reminder to live a completely different sort of way. It's an ongoing journey to keep myself aligned to the way Jesus wants me to live."
After the success of the initial One Army Live online forums earlier this year, a decision was made to continue the worldwide community discussions throughout 2016. "The One Army Live pilot series, which took place in January and February 2016, attracted up to 500 viewers," Commissioner Street said. "Many of the viewers participated by asking questions, adding their own perspective to the discussion, sharing Bible verses, prayers and pictures. This is another opportunity to engage with the One Army material and to be truly connected with each other around the Army world."
Further interactive One Army Live discussions are planned for September. For more information and to access One Army materials, go to salvationarmy.org/onearmy
To watch the most recent One Army Live forum, go to facebook.com/SalavtionArmyIHQ