You are here:
Home › News › 2016 › 09 › 01 › Aged Care Plus Pilots New National Guidelines For Spiritual Care
Aged Care Plus pilots new national guidelines for spiritual care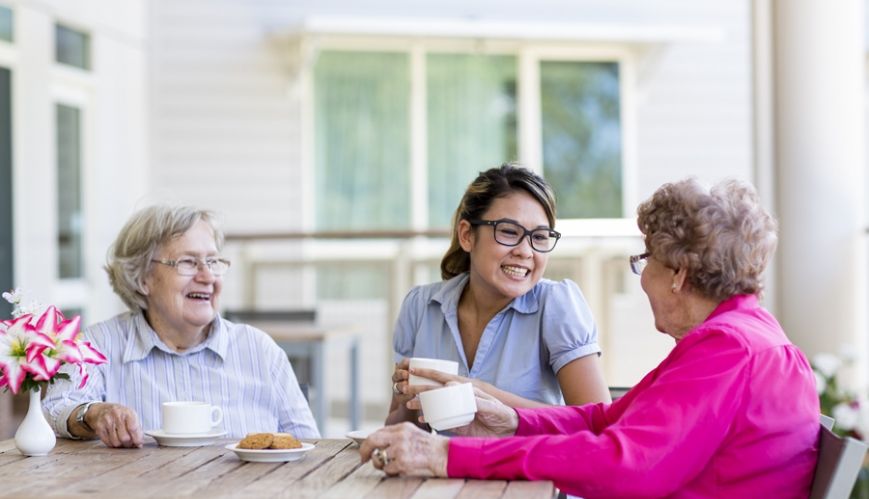 Aged Care Plus pilots new national guidelines for spiritual care
1 September 2016
Australia is leading the way globally in recognising the importance of spiritual wellbeing in aged care through national guidelines released this month.
Believed to be a world first, the spiritual care guidelines were released after they were successfully piloted across residential aged care and home care providers, including The Salvation Army Aged Care Plus, throughout 2015.
Developed by Meaningful Ageing
 Australia (formerly PASCOP) in collaboration with Spiritual Health Victoria and Improvement Matters, with funding from the Australian Department of Health, the guidelines shifts the domain of spiritual care from the exclusive domain of the chaplain, to being a shared responsibility of all those involved in aged care clients, with spiritual care practitioners having a distinct specialised role.
The guidelines outline that spiritual care is an umbrella term for both religious care and pastoral care. Body, mind and spirit are interlinked, and spiritual needs are found in all people, not just those who adhere to a particular religious faith. That means that spiritual needs will be different from one person to the next. The guidelines advocate that spiritual care includes spiritual screening and assessment, access to rituals important to the resident and a person-centric approach.
Aged Care Plus Mission, Pastoral and Personnel Director, Major Steven O'Neill, welcomed the guidelines.
"Aged Care Plus is well positioned to strengthen our service offering by embracing the new spiritual care guidelines," he said. "We already have processes for Spiritual Care Needs Assessment and Spiritual Care Planning for our residents which have been introduced progressively over the past four years."
As well as piloting the project, The Salvation Army has been involved in the development of various support resources.
For more information on the guidelines visit HERE.