Australia One set for lift-off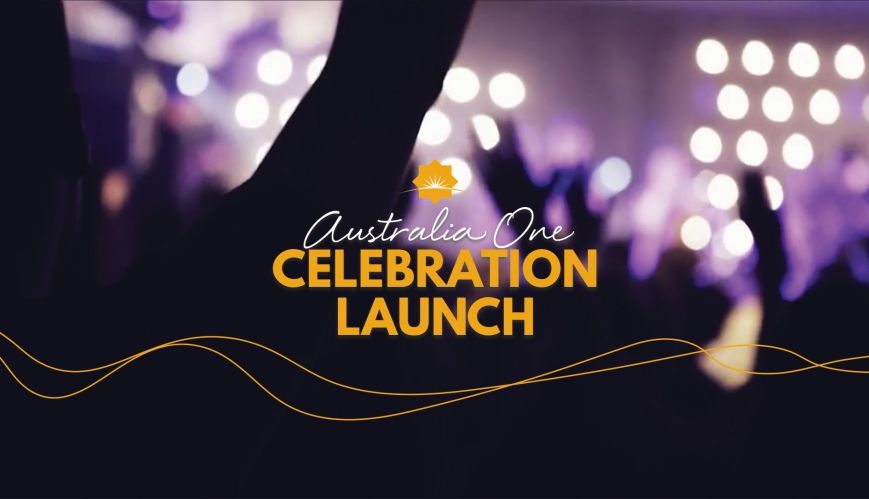 Australia One set for lift-off
9 September 2016
On a Sunday in September many years ago, in a park in Adelaide, a builder-come-greengrocer, John Gore, and a railway worker, Edward Saunders, decided to hold a Salvation Army meeting. With no authority and no formal training, they sang of heaven and offered practical help to those around them.
Out of the belief and passion of these two ordinary men, on that spring day in 1880 grew The Salvation Army in Australia. Surely the Army's future, like its early beginnings, must rest with ordinary people who in the power of God's Spirit speak and live the Gospel of Jesus Christ. Once again, it will be in Adelaide in the month of September that will see the start of something new for The Salvation Army in Australia, with the launch of the Australia One project by the Army's world leader, General André Cox, and the installation of our new national leaders, Commissioners Floyd and Tracey Tidd. Among the key events in a landmark week for The Salvation Army in Australia are:
* All times Australian Central Standard time
Australia One launch
The General and Commissioner Silvia Cox will be in Adelaide on Saturday 17 September to launch the Australia One project, that will see the work of The Salvation Army across the country come together as a single entity under one national leadership team. The launch commences at 2pm at City Salvos and will include the installation of Commissioners Floyd and Tracey Tidd as national leaders. The invitation is extended to you, wherever you are across Australia, to join in this historic celebration through live-streaming coverage (australiaone.info/launch). Mark your calendar and plan to share this event with fellow Salvos locally and across the country.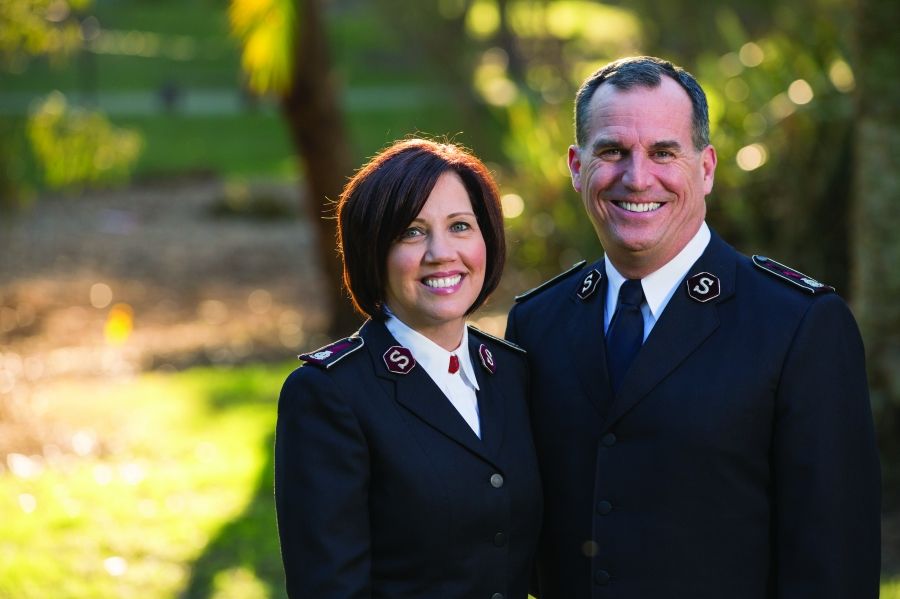 The Salvation Army's National Leaders, Commissioners Tracey and Floyd Tidd.
Invitation from Commissioners Tidd
We stand together at a historic moment in the life and ministry of The Salvation Army in Australia. Australia One – the journey to one united territory in Australia – is about far more than an administrative structural change. There is a growing awareness that God is at work, preparing his Army for a new work he has in mind to accomplish through a movement dedicated to serve and accomplish his mission.
As we officially launch Australia One this month, following 100 Days of Unceasing Prayer, we invite you to share the journey; not just by keeping informed of national initiatives and developments, but through personal surrender in obedience to God's call to prepare to be available to be used afresh for his purpose.
We look forward to the journey we will share together as "partners in the Gospel" (Philippians 1:3-5).
– Commissioners Floyd and Tracey Tidd
100 days of shared scripture
This month, we will be launching the second national initiative of Australia One, building on 100 Days of Ceaseless Prayer. 100 Days of Shared Scripture will be an opportunity as we journey together, to share in scripture and stay close to the heart of God. Stay up-to-date with all the latest information at australiaone.info