You are here:
Home › News › 2016 › 10 › 14 › Southern African Salvationists Rejuvenated By World Leaders Visit
Southern African Salvationists rejuvenated by world leaders' visit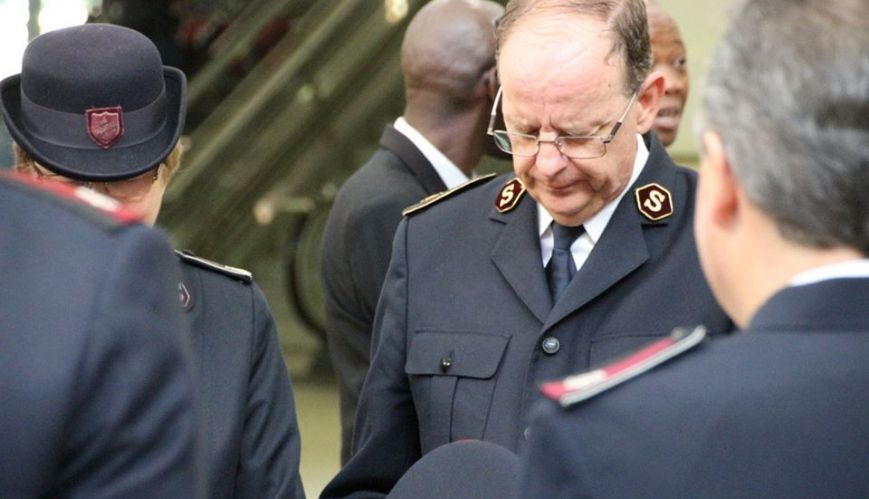 Southern African Salvationists rejuvenated by world leaders' visit
14 October 2016
The Salvation Army's world leaders, General André Cox and Commissioner Silvia Cox (World President of Women's Ministries) were the special guests at the Southern Africa Territory's Rejuvenation Congress in Johannesburg, South Africa.
"Reclaim, Revive, Restore and Renew" was the theme for the congress, which included a variety of meetings and rallies where many men, women and children moved forward to pray at the mercy seat in response to the messages spoken.
At a soldiers rally, the General challenged a large crowd of Salvationists to reclaim the basics of living accordingly to God's Word and be more intentional and passionate about sharing the news of Jesus Christ. A men's rally later attracted a crowd of 400, while 1250 women met to hear Commissioner Cox's invitation to "bring your burdens to Jesus".
At the children's ministry event, hundreds of young people enthusiastically welcomed the General and took selfies with him. He urged them to love and follow Jesus closely. The theme "Restore" was emphasised at this family event and was seen through drama, singing and massed timbrels performances. The General also enrolled more than 100 junior soldiers.
General André Cox and Commissioner Syliva Co visit the Carl Sitholde Children's Home in Soweto.
General Cox was also invited to speak at a youth rally. "You are all signs of God's love and blessings," he told them. "Each one of you is unique in the eyes of God. No matter your age, this is the first step on a journey, and it will be exciting to see what he does through all of you."
The General and Commissioner Cox took part in a march of witness alongside 1000 Salvationists, led by the Norway, Iceland and The Færoes Territorial Band. Away from the congress celebrations, the international leaders took the opportunity to visit the Carl Sithole Children's Home in Soweto, where they were given a joyful, enthusiastic reception by the children.
Large crowds gathered for the final meeting of the congress where they were challenged to "Renew" their relationship and covenant with God. "We have an incredible God who can and wants to do more than you can imagine," said the General. He then enrolled 100 senior soldiers and challenged them to be God's servants in a dying world that is filled with sin.