Grandparents enjoy well-earned break at Collaroy Camp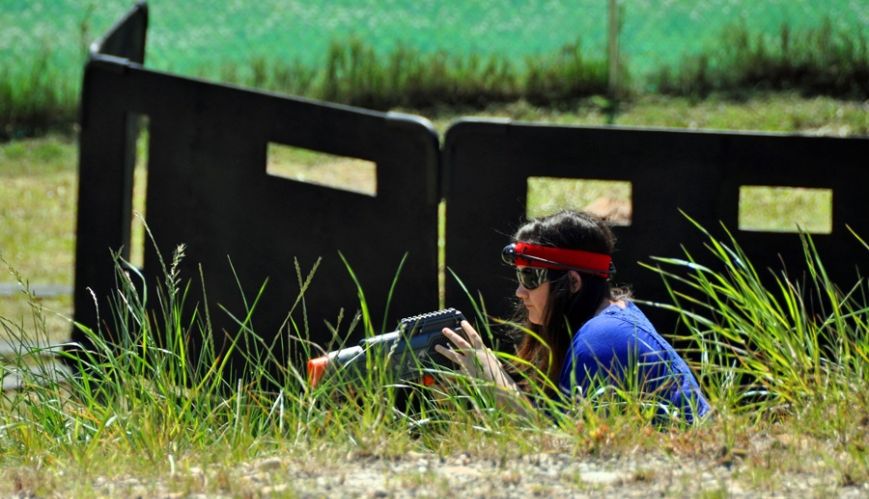 Grandparents enjoy well-earned break at Collaroy Camp
7 February 2017
Ten grandparents and their grandchildren from Wagga Wagga attended The Salvation Army's Grandparents Camp at the Collaroy Centre, on Sydney's northern beaches, from 16-19 January.
Every year, the Collaroy Centre sponsors over 20 families from various Salvation Army corps across NSW to attend a four-day support retreat. The camp invites grandparents who have custody of their grandchildren and offers them a break from the daily routine of raising children.
Wagga Wagga Corps Officer, Captain Bindy Lupis, also attended the camp, accompanying a group of families from their local community support facility called Centacare. The Salvation Army in Wagga Wagga often partners with Centacare to provide support services for community members.

"It's to give them [grandparents] a break from caring for their kids. Basically to give them some respite. But the kids are still there and safe," said Collaroy Centre Mission Executive, Sherrie Cocking.
Captain Bindi's husband, Captain Marco, added: "Most of these grandparents obviously should be in retirement, but now with the responsibility of looking after grandkids ... to have a good break and a holiday is something that doesn't come easy for them."
At the camp, a specific kids-free room was set up for the grandparents to mingle, read a book, have a cup of coffee, complete a jigsaw or watch a movie. Many of the grandparents also took the opportunity to have a nap or go shopping at Warringah Mall.
"They [grandparents] mingled really well and got to share stories with one another, which was really beneficial for them as parents," said Captain Bindy.
While grandparents were given the opportunity to rest, Collaroy ran adventure activities for all the kids, including abseiling, rock climbing, bowling, laser tag, and stand-up paddle boarding. The camp was also an opportunity for these children to connect with other kids from similar family circumstances.
"For the kids, it's giving them the opportunity to realise that they're not the only ones whose grandparents are looking after them," said Sherrie.
The camp also has a missional purpose and holds a devotional spot every day for each age group, in order to engage them with the gospel. "All the grandparents came to devotions every single morning, which apparently has never happened before [in the history of the camp]. They were certainly very open to hearing about God," said Captain Bindy.
Captain Bindy plans to keep in contact with the Wagga families and invite them to corps events.
"I promised them [the grandparents] there was no hidden motive for going to camp. It was just about blessing them with that time. Certainly wasn't any strings attached for them to come to church or come to anything, but I asked if it would be okay to invite them to something when it's on. By the end of the camp most of them were quite open to that," said Captain Bindy.