You are here:
Home › News › 2017 › 03 › 02 › Army Property Fetches Over 2 Million In Lifestyle Channel Auction
Army property fetches over $2 million in Lifestyle Channel auction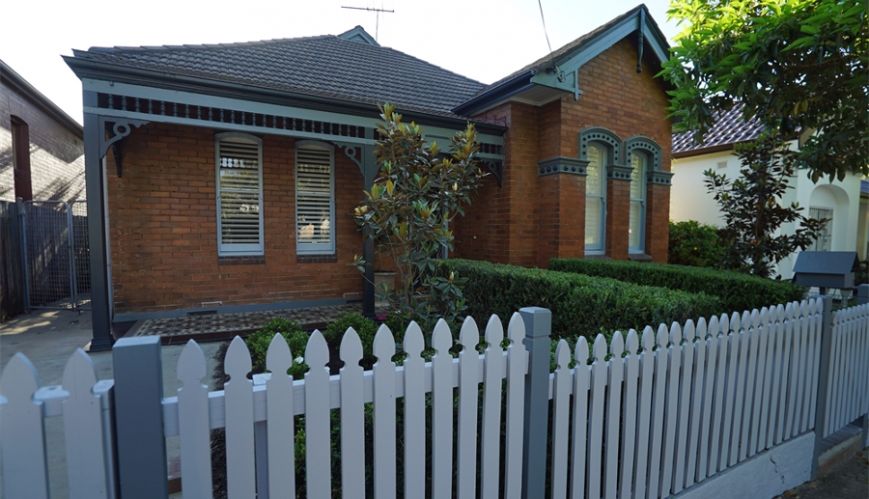 Army property fetches over $2 million in Lifestyle Channel auction
2 March 2017
The property in Petersham renovated and auctioned by Selling Houses Australia to coincide with their 100th episode. Photo courtesy of Selling Houses Australia.
By Jessica Morris

A historic Salvation Army property in Petersham, Sydney, has been auctioned for $2,270,000, after being renovated by the Lifestyle Channel's Selling Houses Australia program.
The sale, which took place on 25 February but aired on television last night, was the highest auction result ever for the series, according to Selling Houses Australia. The proceeds will go towards The Salvation Army's work with the homeless.

Last night's show, hosted by Andrew Winter, Shaynna Blaze and Charlie Albone, was the 100th episode of the award-winning series, and showed Salvation Army volunteers and employees pitching in to help professional tradesmen renovate the four-bedroom house.

Renovations began on the heritage foundation listed house in mid-November and the final result was a complete overhaul of the 100-year-old property, including the gardens.

"This is an amazing story and it's not like anything else we've done," Winter said to The Guide. "The house was bought in an undesirable part of Sydney. It was cheap, but oh how that has turned around. (Petersham) has gone from an inner-city no-go area to a very desirable inner-city suburb."
 
Aside from the auction, the episode included the stories of three people – Jessica, Anthony and Owen – whose lives were transformed through The Salvation Army's services at William Booth House or Oasis Youth Support Network.
 
The Petersham property was purchased in 1920 for £1150. Used as the School for Officer Training residence of the college principal, it closed during the Great Depression. Housing many officers through the years, the auctioned property gives the Army a considerable profit which will go straight into their frontline services.

The finished product was revealed to Major Bob Seymour, former Manager of the Army's recovery service at William Booth House, and Illawarra multi-site team member Captain Robyn Black, who had both lived in the house on separate occasions during their service as Salvation Army officers.

More than 1800 viewers entered a competition to win 25 passes to the auction, and a major prize of a flight and one-night stay at the Sheraton on the Park. Winners joined the Selling Houses Australia team, bidders, previous residents and recipients of the Salvos' homeless programs for the occasion.
Our previous story on this event can be read at others.org.au