Youth get mobilising with #GoMoCY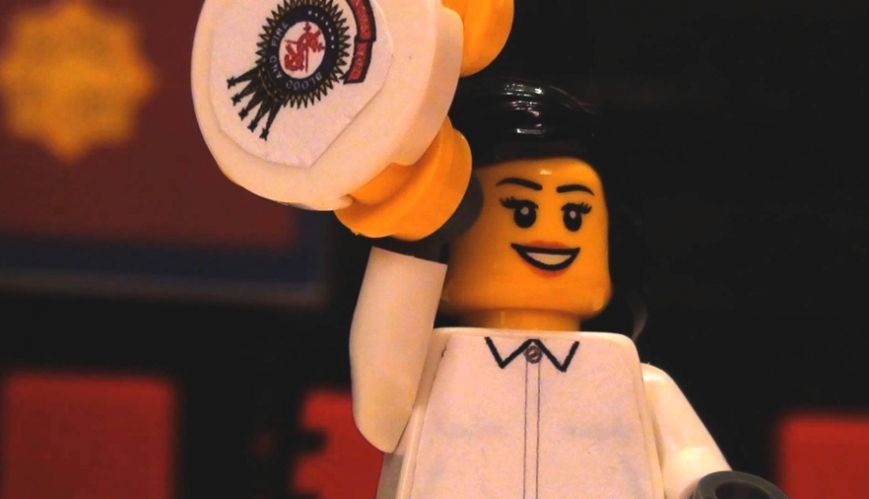 Youth get mobilising with #GoMoCY
26 March 2017
This weekend, young people around the world will be taking part in The Salvation Army's Mobilise: Go Children and Youth weekend.
But if the activity on the hashtag #GoMoCY is any indication, then they are already capturing General André Cox's vision for the next generations to take up their role in reaching out with the love of Jesus.
The weekend was launched last month with Kingdom Building, an animated video using LEGO®, encouraging young people to get involved in the Whole World Mobilising campaign.
Young people from around the world took up that challenge, many posting the activities, visions and plan they have for connecting with and serving their communities through the official #GoMoCY tag on Facebook. 
Here in Australia, Canberra's Tuggeranong Corps Officer, Captain Andrew Stringer, posted how the Tuggeranong Salvos Youth designed and installed a "blessing box" on the outside of the corps building. "The idea is that people in need can access food and other small items, and people in our corps, plus anyone else in the community can contribute 24/7 to help meet this need."
Tuggeranong's Blessing Box, organised by the corps' youth.
Milly and Ruby, two young girls from the United Kingdom with the Republic of Ireland Territory, wrote a poem after learning about The Salvation Army at school, and subsequently made and sold soup to raise funds to support the Army's work!
In Germany, youth shared QR code during a public outreach, which led people to a film with short testimonies. 
In South Africa, two teenage boys saved their pocket money and bought 10 scooters for the children at Joseph Baynes Children's Homes in Pietermaritzburg.
Two teens in South Africa used their pocket money to bless others.
Corps and centres are encouraged to use the hashtag #GoMoCY to share what they have been doing across the weekend.
Speaking about the weekend, General André Cox said: "This is an excellent opportunity to share the gospel and serve our communities in new and exciting ways. I have often shared my dream, before taking up my role as General, which emphasises the importance of 'an Army that values its youth where our young people feel that they have a voice'. Friends, this is the day. This is the hour. Our young people are already mobilising in a mighty way for God! I emphasise Paul's challenge to Timothy: 'Don't let anyone look down on you because you are young, but set an example for the believers in speech, in conduct, in love, in faith and in purity' (1 Timothy 4:12, New International Version).  
Participants are encouraged to use social media, but are reminded to take care to adhere to all Salvation Army child protection policies, local legislation and guidance.