Research finds young people open to discussing faith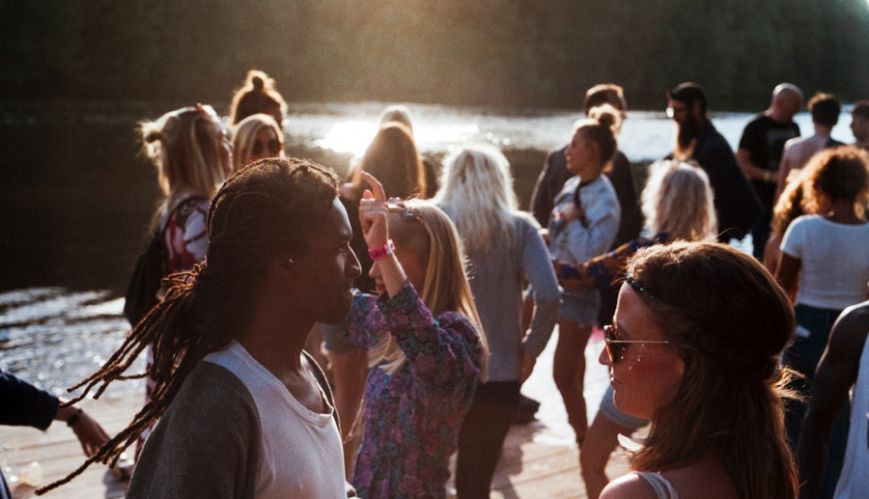 Research finds young people open to discussing faith
9 June 2017
Young people's doors are open, but are we knocking?

National research into Australian attitudes towards religion and spirituality show that young people are the most open to speaking about issues of faith and the most likely to be open to changing their religious views.

The McCrindle research titled "Faith and Belief in Australia" says that even though the number of Australians who do not identify with a religion of spiritual belief is on the rise, religion in Australia is not dead, with two-thirds of Aussies following a religion or having spiritual beliefs. 
Captain Emma Moore, who leads a young people's home church in Sydney, says the report mirrors her experience working with people in their 20s.

"There is a door that is open," she says of Generation Y and Z, saying that they might not necessarily want to talk about Christianity, but "definitely matters of spirituality and talking about the bigger questions in life and about who is God? And, 'What is God?' I've found that they are actually questions that young adults are very happy to talk about and don't shy away from."

But she says that The Salvation Army needs to get better at facilitating open and honest discussions about spiritual and theological questions that young people are asking, and to be more open about different kinds of worship and church settings, if it's going to engage with these generations in a meaningful, long-term way.

"The leadership of The Salvation Army has been very empowering of Matt [Emma's husband, Captain Matthew Moore] and I pursuing this space with young adults and to try new ways of meeting and new ways of discussing faith," says Captain Emma. "But when we start talking about how we do that, we often get some funny looks. Because it's not necessarily orthodox to The Salvation Army."

The young adults home church that the Moores run is primarily made up of disengaged Salvationists. They meet for a weekly meal, worship not through music but through thanksgiving, pray and have focused conversations either on a passage of scripture or a theological, moral or social issue.

They remain connected during the week through a WhatsApp instant-message feed, which mirrors the findings of the McCrindle report, which found that social media is the second-biggest prompt to thinking about spiritual, religious or metaphysical things for Generation Z (aged 8 – 22). 

"[The instant-message conversation feed] took our group to a new level in that we were just meeting once a week and not much else was really going on but now we're kind of nearly every day communicating with one another about something quite meaningful," says Captain Emma. She says The Salvation Army needs to get more comfortable in the tension of unresolved spiritual questioning. "I would say that we walk away [from home church] most weeks with more questions than answers."

Whereas older generations may feel more comfortable being fed each week with a beautifully delivered sermon that answers all their questions, it seems younger generations, while they may have turned their back on the church, are still wanting to be part of a spiritual journey of discovery.

"One quote that [Mark] McCrindle said in his latest book is that this generation wants a 'guide by the side, not a sage from the stage' and that's kind of my philosophy with working with this generation," says Captain Emma. "I'll serve from beside them and take the journey with them. I find that that opens doors significantly."
Read another story about the latest McCrindle research, about how sex, religion and politics are still taboo for baby boomers and how open Australians really are about spirituality