You are here:
Home › News › 2017 › 07 › 05 › Late Night Ramblings Of A Youth Leader With An Urgent Plea
Late-night ramblings of a youth leader with an urgent plea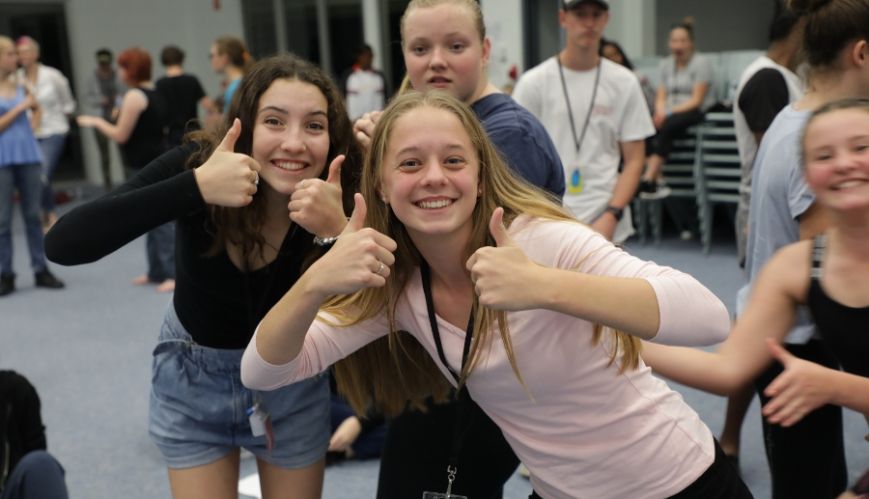 Late-night ramblings of a youth leader with an urgent plea
5 July 2017
By Belinda Cassie

It's late. Or early, depending on your definition of when night becomes morning. It's been a long day at EQUIP Queensland. Challenging in so many ways.

I was on staff at my first youth camp in 2003, and over the past 14 years I've been on at least one youth or kids camp every year bar my first year in college. That's a lot of camps.
 
That's a lot of songs sung, worship times shared and coffee consumed. A lot of drama-stream time and timbrel-stream time and combined vocal and one-song time. 
That's a lot of band-aids administered and ice packs given out. And a whole lot of prayers spoken. More life group sessions and concert rehearsals participated in, more foreheads soothed and "turn your lights out now" delivered, more games participated in, and more homesick kids complaining of tummy aches than I could possibly even begin to count. 

There's been plenty of stories shared, so many hilarious tales, and far too many heartbreaking ones.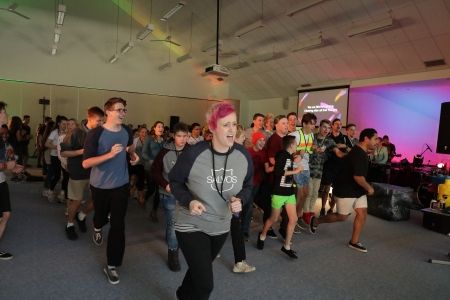 But after all these years and all those camps, today I had one of the toughest conversations yet. And I realised, more than ever before, just how vital it is that we invest well into our youth and children's ministries.
Not just good events, and fun camps, and well-run programs at the corps. In fact, that's probably the least of it. But by equipping our YP (Young People) leaders to be able to lead well.
 
By working with, encouraging and investing in parents as they lead their children (because it starts at home). By genuinely valuing youth and kids, not just in the words we say but equally so with our actions.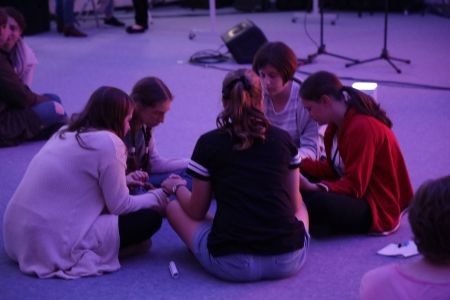 Today a hard conversation with a group of teenagers reminded me again how much I love working with them. And how desperately I want to see young people coming to know Jesus. Not know of him, not know of the faith of their parents or their officers or their youth leaders, but to know him for themselves. To know that fullness of life here and now and for eternity.
 
So why am I writing this article, rambling on, so late at night at camp? Because I'm pleading with you to stand in prayer with me.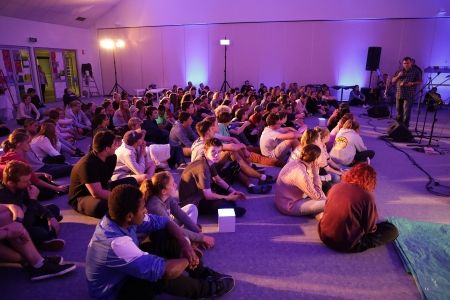 Pray for our young people – the world has changed so much and their lives on so many levels is just all kinds of crazy tough.
 
Pray for their parents – that's where ministry to youth and children needs to start. Parenting is a hard gig, so pray for parents.
 
Pray for the leaders working with our young people – passionate, dedicated, incredible people investing over and over into the lives of those in their care.

Pray for our corps – that we will stand alongside families and YP leaders, that out loud we will declare boldly "we are in this right beside you", and may we mean it.

I don't know about you, but I want to be someone who champions our kids, our YP leaders, their families – to say in both word and deed, "you matter, and I value you, I support you and I'm cheering you on".
 
Funny how a lot can be reborn from one tough conversation in the midst of a long, crazy day.
EQUIP is a camp run by The Salvation Army for youth and young adults from across Queensland to engage with Jesus and be equipped for local ministry. EQUIP Queensland runs from 1-7 July at Alexandra Headland, on the Sunshine Coast. EQUIP NSW/ACT will be held 1-7 October at the Collaroy Centre, Sydney. 
Lieutenant Belinda Cassie is the corps officer in Narrabri, in north-west New South Wales.