You are here:
Home › News › 2017 › 07 › 25 › Churches Better Together In Supporting Ageing Population
Churches "better together" in supporting ageing population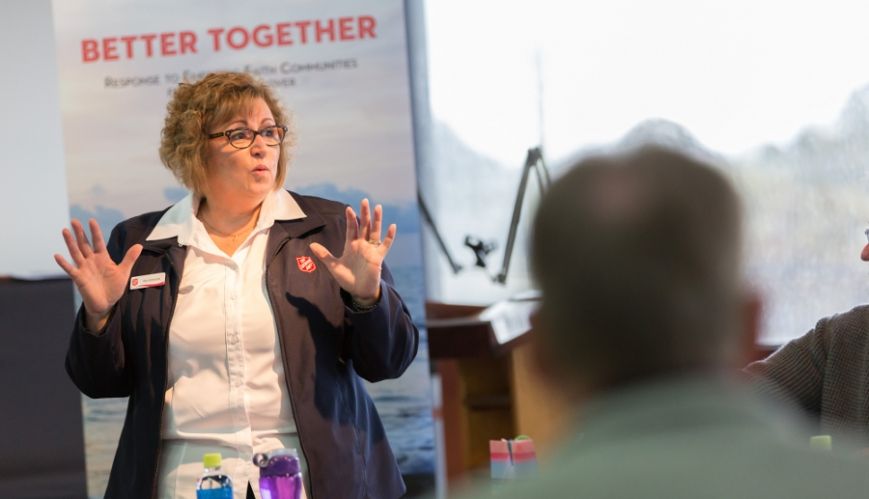 Churches "better together" in supporting ageing population
25 July 2017
By Jennifer Cloke

The Salvation Army is part of an inter-denominational push to challenge ageist views within the church and to provide resources and run conferences and training for seniors.

"Better Together" came out of partnerships developed by Major Jennifer Cloke, Territorial Seniors Ministries and Salvos Caring consultant from The Salvation Army, Australia Southern Territory.
It is a team from churches and para-churches from across Australia and New Zealand who are working collaboratively to challenge ageist views within the church, to provide resources, run conferences and training, to research, write and publish teaching material, statistics and articles from an Australasian perspective.
 
"Our key priorities are to build God's kingdom, assist our older adults to develop a deeper walk with God, and to find their 'fit' in life's second half," says Jennifer.

The Baptist, Anglican, Church of Christ, City Life, Alpha Australia, Fresh Horizons, Q4 and The Salvation Army were all part of the formation of "Better Together."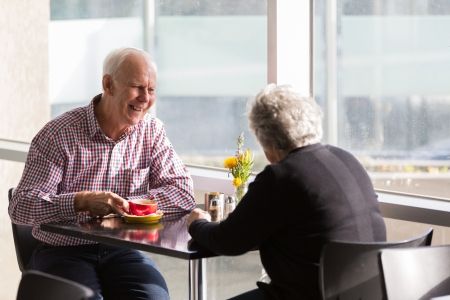 Australia and New Zealand, like so many other countries, has an ageing population. Two-thirds of congregations across these countries are aged 50 plus. "This is not a bad thing," says Jennifer. "In fact, it is an asset to the Church and is God's idea – it is not by 'accident' that there are more people aged 60 plus alive today than if you add every previous generation of 60-plus people that have ever lived together – it is for 'Such A Time as This'."

The group believes that empowering and engaging this group in the life and ministry of our churches is vital if we are to respond to the growing needs of our communities. "The Builders and Boomer generations have influence within the generations above them, the generations below them and to their peers. Never before has the world needed to be more connected, many people are hurting, lonely, despairing, broken and without hope. We can bring joy, grace, love and hope," says Jennifer.

Better Together seeks to ensure that the resources, training and educational tools are available to encourage and empower adults within the Christian church community to do this well. Its mission is "To partner with God in developing resources and collaborative ministry for, by and with adults (45+) that will empower Christian communities to advance the Kingdom of God across the generations."

And Jennifer and her Australia Eastern Territory counterpart, Envoy Roz Edwards have this message for The Salvation Army's seniors: "There is no retirement age in the Kingdom of God – God has not finished with you yet! Thank you for all that you are doing and for all that you are – we can't do without you – for we are better together!"

Read our story about the National Senior's Rally earlier this year.
Read more about the Baby Boomer generation's attitude to faith and belief.