You are here:
Home › News › 2017 › 08 › 02 › Historical Society Reflects On Armys Connection With Kokoda
Historical Society reflects on Army's connection with Kokoda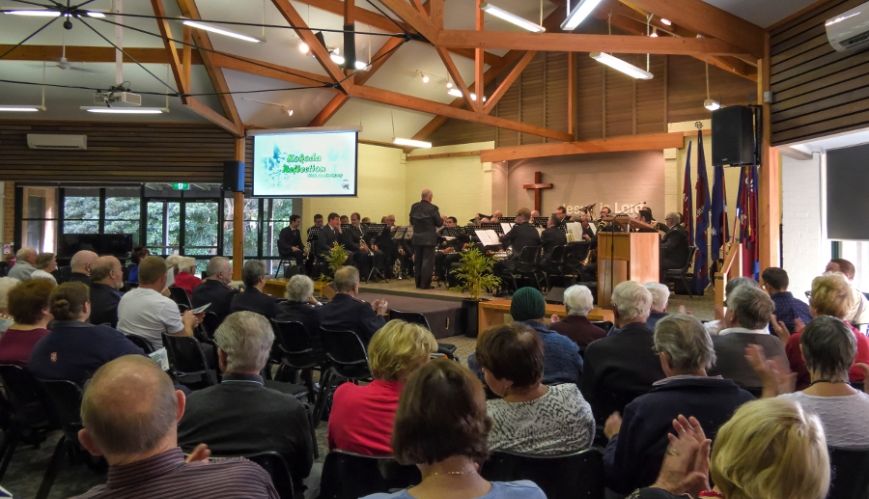 Historical Society reflects on Army's connection with Kokoda
2 August 2017
By Lauren Martin

Peter FitzSimons, prominent journalist, speaker and author, was special guest at the Australia Eastern Territory Historical Society's "Kokoda Reflection" at Menai Salvation Army in Sydney's south-west on Sunday 30 July.


Author of Kokoda and several other books about World War One and Two, Peter spoke about his father's wartime experiences and the stories of the many veterans that he has come across during his research. He also fondly remembered the times when The Salvation Army would come calling to his family's farm at Peats Ridge, on the NSW Central Coast. Although the family never needed assistance from the Salvos, they were appreciative of the visits.

The Kokoda Reflection marked the 75th anniversary of the Battle of Kokoda. Award-winning newsreel footage from the period was shown, and those gathered heard about The Salvation Army's unique involvement through Red Shield Defence Services personnel such as Albert Moore, Jock Inglis and John McCabe. Soloist Mandy Williams presented a number of songs from the era, including Wish Me Luck as You Wave Me Goodbye.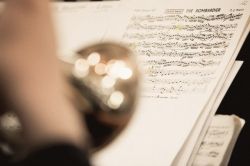 The Salvation Army's Peter Cleave, who organised the 2017 Kokoda Anzac Trek through the Army's Adventure Fundraising Program, spoke about the emotional and physical challenges of walking the Kokoda Track. He said that as well as honouring the memory of those who served along the track, the trekkers also raised more than $170,000 for The Salvation Army.

Hurstville Band presented a moving tribute to Salvation Army composer Arthur Gullidge when they played his march, Emblem of the Army. Gullidge died on board the Japanese transport ship, the Montevideo Maru, when it sunk, along with members of The Salvation Army Brunswick Band who had been captured by the Japanese.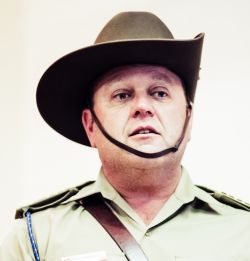 The event was attended by Red Shield Defence Services Chief Commissioner, Major Brett Gallagher (pictured right), who performed the remembrance segment. Displays in the foyer of Menai Corps by Ron Inglis and Brenda Inglis-Powell allowed people to view Salvation Army war-time memorabilia and an RSDS truck was on hand serving refreshments.

The Australia Eastern Territory Historical Society exists to create and promote interest in Salvation Army history and to aid in the preservation of historial information and materials. Further information can be found at: salvos.org.au/historicalsociety or on their Facebook page.