You are here:
Home › News › 2017 › 08 › 14 › Salvos To Champion Global Justice Movement At Conference
Salvos to champion global justice movement at conference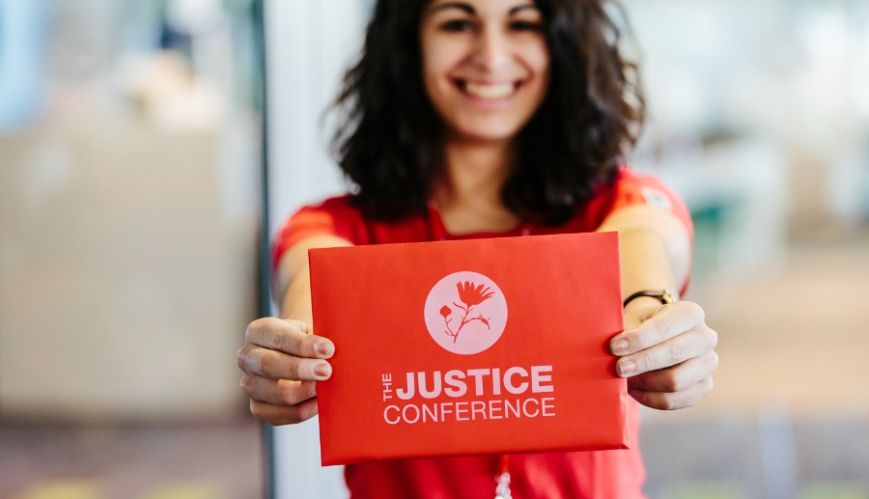 Salvos to champion global justice movement at conference
14 August 2017
The Salvation Army is partnering with one of the world's largest Christian social justice movements for an international conference in Melbourne in October.
The third annual Justice Conference will be held on 27-28 October at Melbourne Town Hall, and The Salvation Army's two territorial social justice departments from Melbourne and Sydney will come together to contribute to a global discussion about biblical justice.

Spearheaded by the Australia Southern Territory social justice team, the collaborative partnership will give the wider church an opportunity to learn from The Salvation Army's rich history of social justice from a practical, theoretical and theological point of view.

"It was a really strategic decision to engage with the Justice Conference, because it's a reminder to all people that justice is a core part of the Gospel and it's a core part of what God asks us to do as Christians," said Amanda Merrett, Assistant to the Social Justice Secretary in the Southern Territory.

This year's conference, under the theme of "Love thy Neighbour", will unpack what justice looks like in everyday life on a personal and corporate level.

"This conference is not just for activists; justice is a way of life and something that the entire church is called to embrace and pursue," Amanda said.
 
The Salvation Army has joined more than 30 local organisations, churches and charities in supporting the movement, and has stepped up to the plate with a gold partnership, which gives the Army an opportunity to provide its own elective and keynote speaker.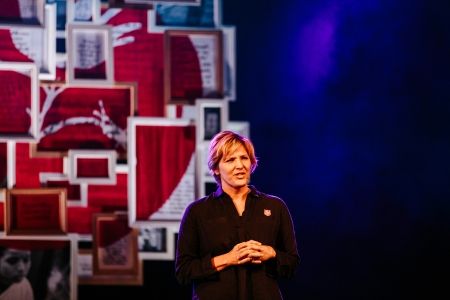 This continues the Army's support of the conference, which began in 2015 and developed the following year in alliance with the Freedom Partnership and Major Danielle Strickland (pictured right) appearing as a guest speaker.

In 2017, Major Brendan Nottle, Corps Officer of Project 614 in Melbourne, will speak on behalf of the Army, giving delegates a "Glimpse of Justice" by sharing about the work his team do with the homeless community in Melbourne's CBD.

He will also be a part of the Salvo-instigated elective "Social Justice and our Communities", which features panellists Casey O'Brien-Machado, Gen Peterson and Peter Hobbs.

The elective will explore how one person can make a difference in the world, and how to determine which social justice issues to engage in.
 
"Our panellists provide delegates with a link between practitioners and policy. They can draw on the experience The Salvation Army has in Australia, because we've been doing this for over 135 years, and (can show people practically) how to encourage a faith community to engage with their neighbours," Amanda said.

The Army's social justice departments from Melbourne and Sydney will attend the conference for professional development in areas including human trafficking and how to engage creativity and justice.

"It makes sense for The Salvation Army nationally to be engaging with this because we've talked about social justice being in our vision and mission statements," Amanda said.

"Our experience is that social justice has been placed in a box, and consequently many people still don't understand what justice is –it can be quite overwhelming. So for us to get behind a conference that teaches people both what it is and how to engage in it is really beneficial to the Army as a whole." 


While The Salvation Army has previously partnered with social justice-themed conferences, Amanda said this particular conference was different due to its mainstream content. 

"The Justice Conference has connected really well with your mainstream everyday church-goers. I don't think there's ever been anything quite like that before. Often these conferences are niche or more professional. But this is for the average church-goer," she said.

Major Nottle will be joined by other keynote speakers, Australian actress Anna McGahan, Global Justice Conference founder Ken Wytsma, and Viv Benjamin, leader of numerous worldwide social movements for global justice.
 
"This is for your average corps member who is thinking, 'Maybe I'm interested in getting in to justice? How can I engage in my neighbourhood?'" Amanda said. "The conference will explore what your church can do to respond to social justice and what you can do to respond to social justice."

For more information or conference registration visit justiceconference.com.au